I wanted to do a article on search engine optimization. I want to do a little bit deeper of a dive. I'Ve done several SEO articles in the past. I had a good conversation last night with a genius SEO guy that I highly respect in the in the space, and we were kind of talking through some things, just kind of being marketing, guys discussing the ins and outs of what I've learned.
What they've learned and the one thing that I found was that everybody kind of has their own different flavor, but I will tell you that search engine optimization has changed vastly over the last five or six years. I mean what I want to do is kind of give you an overview to make sure that you kind of know what search engine opposition it optimization is how to actually go after those keywords that you want organically and then really just kind of build towards.
You know getting an organic ranking on Google to try and get that traffic that you don't the pay for per click or pay for by lean with social etc. So the first thing I want to do is just kind of break down what I would call like. A Content first, what a lot of us say is content first SEO strategy. Now what I mean by that is is I believe that your website content is the chassis at which your search engine optimization is built upon, meaning I don't care how great you're out you know your external links are your reviews? Are your conversions that you're getting through Adwords or whatever you're getting that does have a factor in your domain Authority? If you don't have a lot of educational, unique content pages on your website, you're not going to ever be able to be ahead of someone.
That does and also has those things. So the first thing I want you understand is that content website content is highly important. Now, what is website content well website content would be the individual pages that are on your website, so I've done articles on the on the past on this on the past, talking about foundational content versus supplemental etc. But one of the things I want you to understand is that you really need a to be working towards a large website from a Content perspective from a page number perspective.
So one of the first things that we do whenever we go into analysis of a competitor and try and figure out what they're doing to get you know so many dating quotes a day. I'Ve got a Medicare prospect right now. It'S getting 200 quotes a day from their organic SEO. Now they've been doing this for years, but that's a huge number. I think I think they tell me 2000 policies a years what they're getting from their organic.
You know website just passively. That'S those numbers are bonkers. Like right, so obviously, if we can understand and crack that code, then it's a big big part of it. So content is: is the chassis of your SEO now there's other things that are going to matter, but the main thing with content is that it's unique in that it's structured, the correct way with Google search console and that your pages are structured.
The correct way you got all your page titles set up all your meta descriptions set up h1 set up, your keyword, integrations, etc. There'S lots of ways to manage that, but you know just make sure. That'S that's key, so every page in your website needs to be structured correctly from the meta data perspective and then once you get, you know a content strategy where you're creating content, there's other things that that we're all noticing as SEO is out there that are really Affecting the overall organic listings, absolutely one of those things is just articles.
Okay, one of the things that I am seeing more and more and more and more is that those websites that have highly integrated articles, along with either transcripts below the article or actual, like blog posts, with the article embedded that matters to Google. If you, if you've noticed, Google has actually pushed organic listings, sometimes below the recommended articles, why do you think they do that? Well, let's think about it.
For a second, if you're googling a keyword on Google – and there is a article that explains that keyword better than a website, would then would Google rather give you the article or someone randoms website? Well, of course, they're going to try and give you the article, because it's makes sense for the user, but it also gives Google paid think about it. Every eyeball that goes to YouTube to look at articles on their actual platform is a potential eyeball to advertise to for their impressions.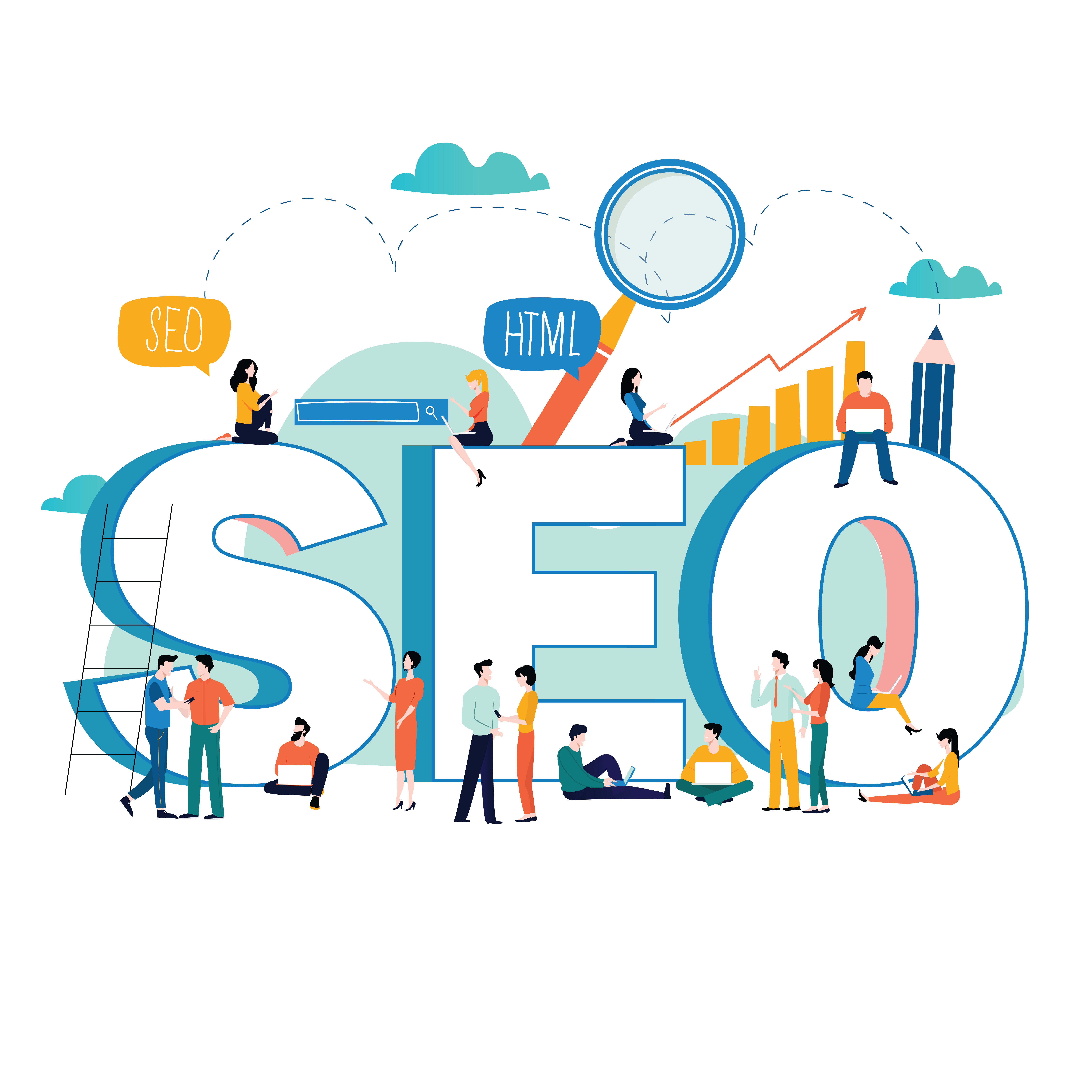 So what Google is doing is actively moving up different queries, search queries based the note that, based on the nature of the search query, if it's very informational – and there are articles that are tied to that, there give me those recommended articles above even the organic listings, Which is crazy, like that's something I didn't even see coming two years ago, so you know I've done millions and millions of dollars of search engine optimization across different industries and now that I'm in one specific industry, which is the insurance industry, I'm seeing that article is Making a big difference, it really is so that's one of the things I want to talk through.
The next thing that I want to talk through is inbound links. Now this is a interesting conundrum. Okay, because Google has stated that they don't want you to buy links. I don't want you to engage in link building services, but there's two main things that you got to pay attention to when it comes to link building one, the domain Authority and the content of the website. That'S linking to your website matters a ton getting a doggie daycare website to link to your life.
Insurance page is not going to help you in any way getting a Medicare gov link to your website will matter. I mean that's huge okay, the thing that I don't love about working link building into into SEO strategies is one. Unless it's a major SEO strategy, then you want to do that, but for basic SEO strategies linking isn't controllable or sustainable, meaning. I can't guarantee myself X amount of Link's for X amount of budget, so it's difficult for me to really put resources towards it, because I've had clients and projects where we've tried to build links and we've done like hours and hours and hours and hours and hours Of work – and we only got one or two links done and it's hard to quantify that as a return on investment, so snippet, it's typically been something.
I'Ve tried to stay away from, not to say that inbound links aren't like important, but it's something. That'S it's difficult to manage, but if you can get inbound links, of course, they help your domain authority, especially if that inbound link is a relevant website to the content that you're trying to drive right. That'S that's the key, so inbound links still work now. I will tell you that six, seven years ago the link wheel and link pyramids and all that stuff.
That was how you did SEO it didn't really matter about your website as long as other web sites were linking to you as an authority, Google would give you that domain. That'S not the case anymore and just think about it. Would you rather go to a website that has a bunch of links tied to it on the backside or we really go to website it's educational, informational answers, the questions that you're looking for for that particular you know viewing session on the internet.
You know the answer to that. So does Google so they're optimizing the backend smoke and mirrors away from search engine optimization? That'S why I still believe content first strategies are highly important. The second thing that I'm noticing that's working out for SEO big-time is reviews. I had a client bring this up to me yesterday and reviews believe it or not do provide a somewhat of a link, but but there's systems out there, where you can actually get reviews and reviews.
Well, let me try and explain this whenever you're looking at search engine, optimization, you're, typically doing things that are helping the search engine, robots, crawl, your website and rank where you deserve to be ranked, based on content based on domain Authority based on all the metrics that Are involved on getting on the top of the list, but you also have to tailor to your users your actual people that are looking at your website to get information and potentially opting in in the form of a lead.
So one of the things that reviews does is it really heightens the engagement of the user because it adds social proof to your overall. You know domain Authority, but also the individual. That'S looking through that, if they see that 14 people in the last you know 22 days have given you positive reviews, 5 out of 5 stars, then that's absolutely going to be a factor for the user to determine if they're going to opt in or not so.
But what is interesting is is that we're finding also, and that reviews actually helped on the organic SEO site, as well as the user experience as well. I had always really kind of been under the impression that reviews were mostly user experience and less search. Engine optimization and the algorithm I'm seeing and based on what colleagues are telling me is that they're actually merging the two you know together so, but what really ends up being the truth of search engine optimization is really just building a resource for people to educate themselves.
On whether it's review content articles other websites that are linking to it as an authority as well, that is how you win the game in 20. You know 20, 19, almost 20, 20. So with a good search engine, optimization plan, I you shouldn't like never ever ever. Do those $ 1.99 SEO bullcrap deals? All they're doing is they're taking 200 bucks a month for five months. Until you realize it's not working, then you cut it, but you've paid them a thousand dollars and you just cut your losses.
Do not do that to do SEO the right way, and you know these in 2019, you have to have unique custom content written by human beings. You can't even really spend content. You can't figure out a way to bring in a bunch of content. That'S already written not going to work, it's got to be custom and unique. You'Ve got to try and shoot and work towards articles, and you got to try to get to the point where you're actually soliciting reviews, whether that's through an email sort of acquisition.
After the customer, you know signs up with you hey. How did we do? Would you mind filling out this review platform, whatever you've been going into some sort of paid service? That would help your reviews would be something that you could think about to help your overall organic SEO. So those are the three things that I feel like have been supplementing the content first, but I really believe that your website content is the chassis that your SEO was built on.
As long as you can focus on those three things, you don't have to do all these three also by the way. This is something that you have to do usually internally, it's difficult to have an external company produce articles articles for you, because it's usually your content. That needs to be on that article, but typically, this is where the SEO company can thrive. That'S what we focus on a lot is unique custom content and then coach on the reviews, coaching, the inbound links coach on the articles and just kind of provide some insight on what that looks like.
So we obviously do SEO for insurance. Only the interesting part about SEO is if it's content first, that means you need to know what the heck you're talking about about Medicare. We spend all day long talking, Medicare final expense, life, insurance, health insurance, long-term care, disability, all these insurance, because all we do so our copywriters only write for insurance, so we kind of know what infographics to produce what content to write etc.
So if anybody hires and unspecialized marketing agency anymore you're silly because you need to be starting to find just like lawyers are doing, you don't go, find a general attorney if you're a criminal case, you go find a criminal lawyer. Well, I'm starting to actually refer other industries to my colleagues and they're, starting to refer insurance people to me, because digital marketing is becoming such a huge part of people's marketing budget and I used to own a jack-of-all-trades marketing agency.
And if I was competing with myself. Ten months ago, I today would just I laugh at how I would approach an insurance prospect, because it's so different than how the general world operates from a digital marketing perspective. Please please please, even if you don't hire secure agent marketing, if your insurance hire someone that specializes in insurance marketing, because it's a big difference between how the general you know the general world markets, that's that's the truth, so I hope you guys found some value out Of this content, I try to kind of have to have these articles, be very educational, focused my goal.
I'Ve always said this. If you guys follow our content, I want to help you guys understand what is north there's so much garbage information out there. That is just like people chasing rabbit trails that this don't even make sense people that aren't experts in anything trying to give advice, just it's just bonkers. So what I hope this article can do is give you understanding of how SEO works in 2019.
And you know what guys this is going to change in six months. Also, it's going to work more differently. Every six months, Google updates, the you know every more than six months. Google is updating how they are. You know, tracking websites etc. So I would HIGHLY encourage you guys to you know: take this model run with it and really don't listen to any of the bye links and buy this or blah blah blah that just doesn't really work anymore.
It'S got to be content. First, you need content and in order to even get to that point, you got ta have a website which we also can build as well. So hope you guys found value in this today and we'll see you again on the next time.
---
You have to try the best pumpkin seed snack from Spunks! Learn about the creators by watching the video below.