Most people like Eric was just told that he needed to do more, branding, wise and and content wise. So one of the things I always think through in our business is that one of the things that we do is yeah. We post a lot on Facebook. You know post a lot on YouTube yeah.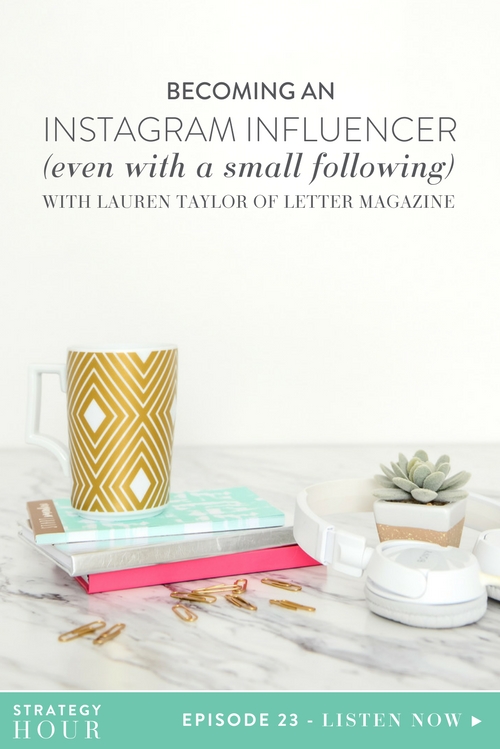 I post Instagram and Facebook stories 10 to 15 times a day. Sometimes more, but I was looking at our week. I think it was Sunday or Monday. I was looking at last week and last week we had 13 Facebook posts last week. Okay, eight of those and that's almost two a day. Most people are not that active. Okay, eight of those were articles. Three of those were live articles and two were graphics. Now our contents always going to be focused on article because people respond to people like the educational content, we're like a insurance TV in a box right we're educating 13 on Facebook YouTube, we dropped 13, so we must not have dropped them all on to Facebook.
That would you put on YouTube: we dropped 13 articles on YouTube, weather or articles podcast, long articles, educational articles, tip articles interviews or even shows right. So we did so. We dropped 13 articles on YouTube. If you think about that, you take a step back and you look at over the next. It's like 52 weeks, okay, even 50 weeks. Actually, if you look, you know what let's look at, I mean I mean if you look at 13 you're at at 50 weeks.
You're at 650 articles, if you take it times 52 weeks, you're at what an extra 26 so so 676 676 total articles dropped over the course of 52 weeks a year from an SEO standpoint and a Content standpoint, you are going to lead the pack number one. Okay, you're going to lead the pack welcome to insurance influencers you're, also going to have that much content. That's out there and available from an SEO standpoint, what most people don't understand and what they don't realize is.
I mean, for instance, assurance IQ is just sold to Prudential for 2.5 billion dollars. I guarantee you a lot of what they were doing was SEO based and traffic based to that site, getting people to let them shop, their term health, insurance, Medicare ho ho monado right, and so what most people don't think about? Is the long term play everybody's? Always thinking about the short term and and when you think about the short term, you don't produce content, you don't do articles, you don't have a article team, you don't even outsource it to someone like us with our media department, because you're thinking so short term, but If you're ever wanting like build a brand, have prospects reach out to you, build a team, sell anything that helps insurance people or grow a telesales operation.
Any of those you need a personal brand that drives people to you now, if you're, not in that group – and I don't know who isn't – I guess I mean – maybe maybe maybe there's you know the agent that just wants to sell insurance forever and and that's you Know none of those other things are important to them. Then a brand is an important content as an important article is important, but if any of those five things I mentioned are really really really important to you, then having a personal brand, pushing out content being an influencer in your space is extremely extremely valuable and important.
So that's one of the things that, like we don't talk about and our industry doesn't talk about our industry almost frowns on it, because it's like oh that's, person's, fake and they're, just trying to put out stuff and they're trying to get attention. Well, no crap they're! Just trying to get attention right in our world nowadays, it's all about attention. Whoever has attention gets paid for it right.
We get paid decently well and do a lot of business with agents, because we are a Content leader. We put out more content. Anyone else in our space we produce more articles by far than anyone else in our space, and I've been doing it for almost four years, and we've got a trail of twelve thirteen hundred articles on YouTube that people are always reading. So when you think about it eventually, your goal is to be an in actual influencer, and if any of those things are that we talked about those five areas, if you're ever wanting to be any of those, then you have to establish a Content schedule and put Out content, we could do more right, we've spent, I'm guarantee you when you add everything up.
We've spent over six figures on this room, this studio, because it's a long-term play for me. There's I mean most people. People wouldn't have a marketing staff of one two. Three: four: five: six: seven, eight, nine ten, eleven twelve people, but we do just on the marketing team, because I'm thinking long term right most of the people on the marketing department, don't drive short-term revenue. For me, let me say that again most of people on our marketing team aren't driving short-term revenue.
They are built. They are helping us build and grow our message and our following by producing a crap ton of content, which is unique and rare, and some some can say: hey dude, you just learn to do this by reading Grant Cardone. That's absolutely true. He's an influencer in his space and I realized that he did all these shows not because those shows have the best content in the world ever, but he puts out so many articles and does so many shows because he's got like and he's got like almost he's Got over 4,000 articles on YouTube now, so it's hard to not have a massive following when you put out that much content, the content could suck and you would still have a following just because you are consistent and religious with it, and some people will hate your Content some people love it.
Some people resonate with it. Then they'll keep reading it. So if you ever wanting to like that's what we're adding a media branch to our team and how we can actually come on site and blow up your brand record articles of you build articles for you, edit record upload even manage your YouTube. Most of the YouTube blogs in our space are not good, or they have 32 subscribers and and in 12 articles or 200 articles with 400 subscribers and no thumbnails, no tags, no descriptions.
The titles suck – and you know like if some way, if someone's titling something you know Medicare QA, and it's not a title right. The point of titles is to find the core message of that article, the most attractive part, the most clicked baby part. If you want to call it that and then title the article that so people want to click on it and read it right, so the podcast yesterday we did we released yesterday.
The day before was about how to write 6000 maker policies in a year. That is a catchy title and it wasn't. We didn't talk about that the whole whole time in the podcast, but that was the core piece of the podcast right. So most people are not doing enough. There's people that I know that are in my network right now and Dylan. I almost want you to use this as a separate little clip. There are people in my network that could be owning their space and 10 Xing, the traffic that they are getting to their brand, but they aren't and if that's what, if you're one of those people reading you're like do, I know who you're talking about me.
Then We Need to Talk because yeah we may talk all the time, but if you aren't leading from a Content perspective in your space, we can help right. If you want to leverage Dylan and key that nobody else in our marking, department and leverage me and the brainstorming, that's one of the things that we're focused on doing is helping other people blow up their brand in our space blow up their YouTube, blog, etc, etc, Etc: okay, any other thoughts or points you want to add Dylan at the end of the day, like it's all about, if you're ever wanting to build a team, every wanting to grow a brand, an online brand, a call center sell a product to anybody.
You know have prospects coming to you for whatever you sell, then you need to produce content. You need to become a legit freakin influencer. Most of the people there in our industry are not doing it good enough. Okay, so let's do it better and let's realize you know we put that we point up. We pumped out 13 articles last week, but Dylan we had what a month ago where he put out like maybe a month and a half before three weeks ago.
Whatever we put out 21 articles in a week right everywhere, yeah, where every about 15 articles a week on YouTube, that is a freaking crap ton of articles right over the course of 52 weeks. We are on pace to put up 780 articles a year over the course of three years we're putting up over 3,000 articles. That's a lot of stinking articles right, which is why you need to be thinking about how you can leverage what you're doing, how you can get more attention, how you can monetize it, how you can stop thinking so short-term start spending, some money and thinking long term And put out content help people, okay, people work with people to educate them, start educating people thanks for reading to influencers.
I love this show. When I keep doing it, I want to keep educating you on how you can blow up your brain. Get more attention turn yourself into a brand. You are a brand and how you can start to help more people by thinking of yourself differently, okay and by putting out a lot more content. So thanks for reading every weekend,
---
Meet the guys behind one of the top-rated pumpkin seed snacks on Amazon.com!