How do I even know if it's working do I you know, I'm not getting. You know tons of leads from it, but I don't really know how to gauge and that's what what I want to do for the next.
Several minutes is kind of break down and really answer the question. How do you know if your insurance website is working first off? I want to define what is working well, working would be. Is it providing you a passively flow? Are you getting people that are reaching out to you through your website? Are you providing your prospects with enough information and credibility to educate them to trust you enough to pick up the phone and call you and let them call you to potentially become one of your policyholders right? That is the goal of a website.
What we're trying to do with the website is educate. You know pay for people to come to our website or whatever. We need to do to get them there and educate those prospects once they get there and then use that information to convert them into a prospect to try and get a meeting for us to sell to get a policy. It's that simple, okay. So what I want to do is just walk you through. We know how to how to know if it's working or not, okay, you'd, be surprised.
How many people don't know what to do they're just flustered. They built a website. They thought it was field of dreams. They thought, if I build it, they will come and all of a sudden, no one comes out of the cornrows right. So here's what I want to do. I want to educate you on this, so the first thing you got to do is you got to make sure that you have Google Analytics on your website? Google Analytics is the industry standard, there's other analytics tools, but I would just recommend Google Analytics when you build a website, it doesn't automatically come with.
Google Analytics you've got to actually put the Google Analytics onto your website and you know make sure it's the set up. The correct way it's not super easy, but it's also not rocket science. If you don't have analytics on your website and your web developer didn't help put it on there and you need help. We can help you with that, but it doesn't matter who helps you with the analytics or you do it yourself or read the tutorial.
I don't really care just get analytics on your website. That's the key! Okay! So once you have Google Analytics installed, there's a couple. You know analytics can be overwhelming, sometimes, especially if you don't know like what you're looking at there's so many different views, there's so much data. What do I know is good. You know, even if I'm looking at the data, what's the industry standard without doing ten hours of Education on Google Analytics, I want to try and teach you guys some basics of some screens that I go to every single time.
I'r looking at a website with one of my clients for us to kind of check the vitals. So what I try to do is I try to kind of give a visual of when you go into a doctor's appointment and you don't know what's wrong with you. You're just saying doctor, I'm sick, I don't know what to do right. Well, the doctor does certain things he gets his stethoscope out. He checks her ears whatever he does, you know he's going to do the same thing over and over to start diagnosing the issues.
So I don't want to walk you through is the quick screens that I feel like give us the best picture at a quick glance if our website is or isn't working right. So the first thing that we do is we go to the audience overview? Page? Okay, the audience overview page is a general view of all the people that have been to your website in the top right of analytics. You can look at a date range, so you pick the date range that you want to work at work and look under you.
Can also compare and contrast, different periods of time you can compare quarter-on-quarter year or year a month a month. The best thing I like to do is compare a year over here, just because it gives you apples to apples comparisons right. So the first thing that I look at on the audience overview page is that top left number of users and sessions – okay, so 566. You know users and 543 sessions, I'm sorry 703 sessions and then 543 of those 566 or brand-new users.
That means these are people finding my clients website on Google or using paid or whatever they're doing it's, not. Just repeat people come to the website over and over right. So I try to pay attention to those over that top line. Number. That number is kind of like the biggest number that we're going to look at, and I try to look at that as the first number that I compare a month over month. We cover week whatever and I start to see big gains on that number I'll go.
Try and figure out why or big losses I'll go, try and figure out why, as well number of page of sessions per user isn't super important pageviews isn't super important because actually just a multiplet number of the users and sessions along with pages per session. I would consider that a decently important number, if you can get your pages per session over to that's the gold standard you want to be more than that.
If you can, but is, is fine, I wouldn't say it's a gold standard, but the bar that you want to set to try and get over is about two pages per session: the average session duration. This gives you a summary of how long individuals are staying on your website anything over a minute. Thirty, two, two minute. Thirty is kind of the range that you want to see on average, it also depends on traffic and if you have articles or whatever, but in general I try to see over two minutes now.
The bounce rate is probably the most important thing on this page. Aside from the users and sessions, this tells us how many people went to our website and then bounced away without engaging into our further content. Finding a article, a testimonial and reaching out to us they just came to our website, didn't like what they saw and bounced an acceptable bounce rate is anywhere from forty to sixty percent.
So your talk whenever you say percent, what I mean is is if you have a 40 percent bounce rate, and that means four out of ten people went to my website and bounced that without further engaging they'll lower the bounce rate, the better right, that's important! Okay, you can manipulate and control that bounce rate by having better website pages, more interactive content, better content, etc. Each of your different website pages will have different bounce rates, which gives you a good understanding of you know what page is being more engaged with over others.
Right, the next screen that I go to really quickly is just a geography you know footprint of where my traffic's coming from. Typically, it's a a good view, but it kind of gives us understanding of where our traffic's coming from. Obviously, the bigger darker circles are the the center of our overall traffic and then the lighter smaller circles are are the smaller chunks of traffic. I like looking at that as well.
Most clients do as well the next page that I think is probably one of the most important pages that tells us the most. Is the acquisition overview page? Okay? So if you can find that you go find the date range you want to look at and there's got a couple of different things that I want to walk through. Okay, what this does is this tells us the overall sources of traffic that equaled our total ethic.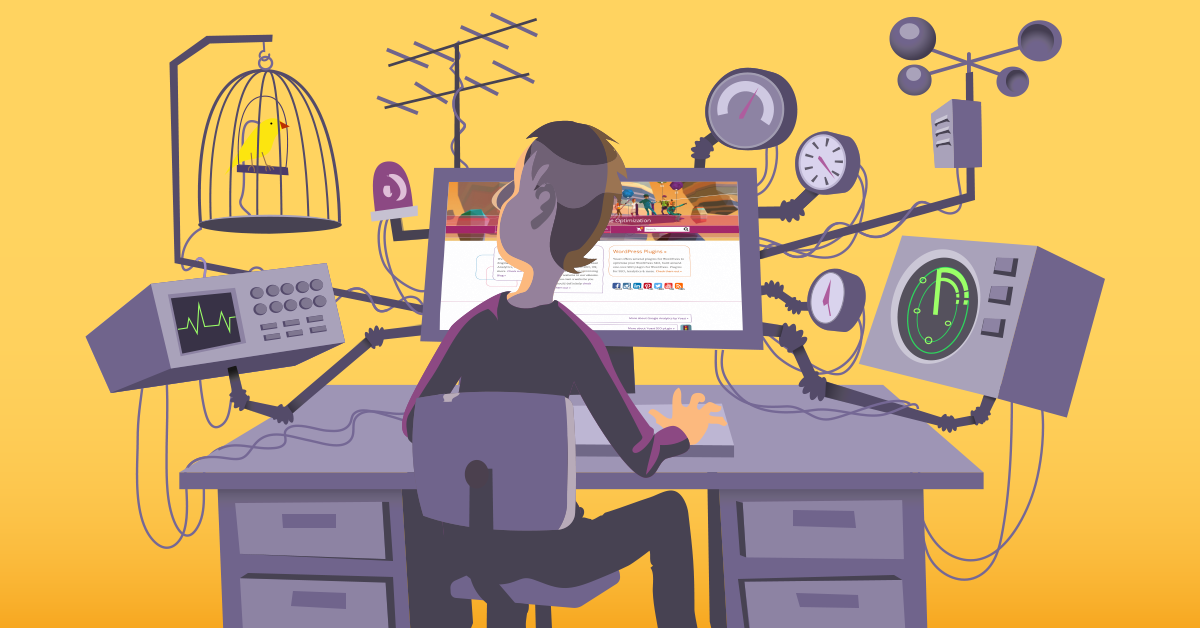 For the month, okay, so what the total traffic number is is saying all of your website traffic came from all of your sources equaled this number. What acquisition overview tells us is okay. You may have had 600 people to your website this month, but here's the five blogs that they came from and here's how they interacted independent from one another. So this audience overview page. It gives us a really good understanding of where this traffic's coming from all right.
So obviously, you have social organic search, direct paid, search, referral, so organic search, obviously is just someone going to Google and go into your website. Social would be social media them going from paid social to your website. Other I'm sorry direct would be. Someone goes into the the search bar of the like the URL and types in your exact URL and go straight to your website without a search engine, that's direct.
That number is usually manipulated by the like branding that you have, or maybe you know you did an event where you called out your URL and people went to it. Maybe got TV, commercial, running or radio commercial come running and they have your URL on that page. So that's how that works on the acquisition column. The next column is the behavior column back column is a really awesome bit of information that tells us the bounce rate of the individual traffic, so there's different traffic sources have different bounce rates.
You always want to expect your paid traffic to have a higher bounce rate than your organic traffic in general. That's usually an expectation that needs to be set now on the far right column. You have conversions now this is where it gets a little more advanced. You probably aren't going to be able to figure out how to do your own conversion set up, but what this does is there's different ways to set up your conversion tracking within Google Analytics, so that when, when your website, users take a specific action that counts as A conversion what I mean by that is, you know that would be like a lead or a phone call or a download a piece of gated content or whatever that looks like most people, honestly, don't have conversion setup unless they're working with digital marketing professionals.
But this is one of the main ways that you can tell if my website is working. If I'm getting conversions, let me explain what I mean with the next screen, so this next screen is showing our actual conversions for this particular client. If you'll notice on May 31st, I think we just started tracking conversion, as of May obviously before that the client didn't have their conversion tracking setup. So in this particular case, in the last 30 days, they've had 30 goal.
Completions go through. These are conversions. These are individuals that did what we wanted them to do on our website. That leads us to a goal: conversion rate, a four and a half percent goal. Conversion rate is just fine, it depends on the traffic. It depends on how many goals we have set up anywhere from four to fifteen percent is typically the range that I see on a conversion rate if you're below that you need to kind of do some work to manipulate those numbers, because you don't have enough goal.
Conversion points for them to convert on or you're, not educating enough to actually get them to the point of conversion right, so you can also break down of the thirty goal. Completions I can label and set up what goal completions. They are because not all goal completions are created equal. So if we have a gated content guide that says your top ten reasons to you know apply for Medicare this year, because here's the things that are changing or whatever I just pulled – that out of the air, but some type of piece of content, where someone has To give you their information to get their information to get the piece of gated information, then that would be considered a lead, but that's not as hot as a lead as someone that contacts you through their website or your website.
That says, I want to talk more about your Medicare plan right. Obviously, one is hot versus others, not as hot, but there's still goal. Completions won't attract them individually. All right. The last view is just you know. One of the I just wanted to show you kind of how you're able to work with the client work with the company as a professional to help manipulate and get their their website traffic.
You know raised and more increasing from a top-line level and also increasing from a conversion perspective as well. So before I started working with this client, they had no idea if their website was working or not, they didn't even know. They just only had a website and they had some stuff going on it. They just had no really what they were doing. They they would make changes, they didn't know if it was working or not right.
So what we did is, I tried I tracked analytics and what we're doing on this screen is we're looking at the year-over-year comparisons of track website traffic, so this particular client is doing google adwords along with some social and then also search engine optimized so year every Year, they're up a hundred percent, their goal completions, we don't know exactly how much they're up, because they didn't have goal completions installed before I started work with them, but over time we'll start to be able to develop that benchmark of success.
So this may have been a little advanced for some, maybe not maybe not advanced enough for others. That's the beauty about digital marketing is that it's an ocean and there's always the next level to get to so it's secure agent marketing. We exist to help the insurance industry, understand this stuff, console and coach along the way to make sure that you can answer the question. How is my website working contact us to our website and we would love to take a specific consultative approach to your specific need and talk about what your potential goals should be and help you set them up and start tracking and start getting to that return on Investment with the website dollars,
---