I'm very excited to dip into this and share with you guys what it all looks like and what it is and I'm fully aware I don't have kids, but I know a lot of you reading do or so I wanted to get this a little bit early And share with you guys and then you can make your own decision as if this would work for your kid.
This is kind of targeted towards kids like aged about four to nine, but you know any you know I'll open it and you guys can like see what you think – and this is a great idea for anyone that has a parent that plans and your kids really Want to plan too, but maybe you don't want them in your nice planner um. You know, but these launched on June 11th and it is June 11th at one of this isn't going up.
So, let's get right into this, so we've got like a little pouch that it comes with very cute. So maybe, like you, keep this organized with all of their things. Sorry about the glare you guys, if there's a little bit of glare, all right and then there is a little sheet that says how to rock your planner. Welcome to your very own. Kids planner have fun decorating and making it as cool as you with stickers, coloring.
Drawing and awesome activities before you get started here are a few planner fun facts that you'll want to know. So. There's some information down at the bottom here and it just says, make the month's stick out with monthly stickers, so they're stickers and then add a monthly flag to each stop each top of each calendar. I cannot talk today and then dot up your days with date. Dot stickers, very cool and then oh here's a bunch of mini months from July 2019 through December 2020, so very, very cool.
This is the pack of stickers that it comes with we're going to get into this in just a little bit, because I believe that this goes with this, so I believe that you can. You should be able to personalize this. I asked for it with no personalization, because clearly I don't have a kid, but I will be gifting this to someone in my life. This is a really cool one that just has some planets and has some silver foiling, and it says my dreams are out of this world very cool before we move on.
Let's look at this next to a regular, Erin, Condren life planner. I have my new one sitting right over here. The size is the same, but I want to show you guys the coil difference so clearly, there is quite a bit of difference in the coil, not as many pages, but still the same 7 by 9 size. So yeah, alright! So let's open this up, I have an open day yet guys. Alright, let's get you in the frame alright, so it's just a regular cover that has the same like a little dashboard right here.
This has kids planner and then your name and 12-months office is really cute. Well, this is really cute. Today is going to be totally awesome, there's a little tab. That says all about me cool, and this is like. Oh, this is like a guided one. This is really neat and it says my name is, I am you know, however years old and I live in blah blah blah and then this is me oh and you can like draw a little picture.
Maybe you can even put in a picture of yourself. That's cool, and this is my family. My family members are, and you can list them there, and this is my favorite color. All these are so cool very nice. So this is like all about the kid. Like my hobbies, my favorite place to visit my favorite song. Oh, this is cool like for school and stuff, like they have a little reading log. The date title and pages read: that's nice ooh and gold trackers.
This is really cute. This is really really nice and then you've got January through December. So, even if you started in like July, you can use this page first and then this page, you know like later very cool ooh, an allowance tracker, very, very nice. If you guys don't do allowance at your house, you could always just tape these two pages. Together. You know what what are you talking about, what I'm saving for what I want to spend, what I want to save and what I want to share with others books.
I want to read nice, okay and then the very front. This is like a drawing page and in the very front of the first month it says be kind, and I am kind two and then three different blank boxes and then we've got it. Oh, create your own cover design, your own planner cover in this space. Above all, right, I think this is where these kind of come in, so let's open up this sticker pack get with it. I know I'm going to get questions as of right now I don't know what the price is on this so, like I said when this article goes up, it will be live on the Erin.
Condren websites just go click on it and then all the pricing will be there. I'm sorry, I don't know the price just yet. So this is the one for January. So, like you could put all of these in here or whatever, and this I don't want to do this because I feel like whoever I give it to they might want to start it in a different month so anyway, but this little January, like fits perfectly over Here on this tab, okay and then this month it says morning routine evening, your own teen and then, if you have any birthdays this month and then it says, place monthly sticker here.
So you put your January right here and then you put in all your date. Dots wherever they go and then you'll have like today is New Year's Day. Today is Martin Luther King Day and then today is today is and it's blank some happy birthdays and some blank ones, and then it has like important and then a bunch of decorative stickers right there and then over on this side. It has monthly goals, and then it says this month I saw I enjoyed something fun I did was and then make your own comic draw a story in the panels below right, what's being said or big loud sounds, and the speech bubbles, that's really cute alright and Then now we're into the next month, so you get these for every single month and clearly you don't have to go in.
Like order of you have to start it in January. You can start it whenever, but it's got all these decorative stickers and it has like, like in March, it says day like saving times begin. St. Patrick's Day April has April Fool's Day Earth Day, like it has little things in there already in there. I don't know it's just really cute stuff: oh I like these little hats, hide those fun and then we've got August, which is kind of the start of the next school season and then September cute stuff October.
You got all the Halloween kind of spooky things and then in November ooh pie always a good thing. Oh and lots of thumbs up yeah thumbs up the article. If you like it and then in December, we've got more holiday, gifting things and then it says winter begins and Year's Eve. This is so cute. I like that. It's guided. I really like that. It's guided because I think, as a kid I mean even as an adult. Sometimes you look at these planners and you're like I don't know what I'm going to do with this.
I really like that. It's guided okay, let's keep going because I think they're a little bit different each month. So I want you guys to see everything and then be able to like make your own decision so things on my mind, you can draw a little something. That's in your mind, and then still this page is still the same. Let's see, I believe it is yeah, so the routines and the birthdays, and then this page is the same and then let me look okay, so this page at the very end of the month is the same.
I saw I enjoyed and fun things I did was so that's kind of like a nice recap of the month and then on the next page, just something a little bit different. So it's got like a little word find and then we are into this ooh create your own shoes. Oh wow. I need some new shoes, Oh create my own shoes, and then this is the third months and then in here. Oh, if I were a superhero, hmm, that's pretty neat and then we've got more of these things and then what kind of planet you want to live on? Another planet, one cool, color, the shapes below to create the solar system.
Nice! Oh! This is very satisfying this little box. That says I did it, that's exciting, alright and then I am and then finish the crow write. A word on the grid above to finish the same. Oh very neat and then we've got a secret message, very cool and then let's see what got next ooh decorate your cake. Very hmm. This is fun. Oh, it says what is that put on your thinking, cap and finish the picture below.
Well, there can be so many things you never know all right into the next month. You class time fill in the speech bubble with what your favorite things are to do in school, very, very fun. I really liked art in school. That was probably my favorite thing to do, is creative stuff and then there's a little maze with a treasure. At the end, very neat, all right ooh, my funny face – I can make a few of those, oh goodness, and that says, would you rather ooh? Would you rather have tentacles for arms or four legs? I don't know, would you rather be invisible or walk through walls? I'd rather be invisible, would you rather travel by spaceship or by dinosaur? I don't know they both sound, very interesting right and then we've got the next one who trace your hand, oh my hand fits in there.
I could trace my hand and then give this to someone that'd be weird. Oh goodness, and then let's see another word find very cool. Oh, it has all the words down here. Let's see ooh, let's go team, ooh sports or whatever I create a banner for the team that you love to root for and then animal alphabet try to write as many animal names. You can think. That's start with the letter, A through Z. Oh, that's kind of neat alright and then some fun in the Sun drop.
What you like to do when you were outside and then tell a story: cool, Oh a tic-tac-toe. Yes, I love a good tic-tac-toe game, oh and then a coloring time. It's like little toucan thing well, jungle, scene, and then that is it there's nothing else in the back. There's no stickers, but I mean you get a plethora of stickers right here, so I think you're good on the sticker situation, but yeah that is it there's also a couple of other things that they had sent over in the PR kit.
I'm not sure if this is a bundle on the website or not, but these would be some great add-ons for the kids sticker or the kids sticker. I'm sorry, the kids planner, clearly Erin Condren tooltip' Marcos be fabulous for a lot of that coloring in and then we've got these, which are those puffy stickers. I'm not going to take these out because it's just the one sheet, but this one has three sticker sheets and I don't know if they're all the same.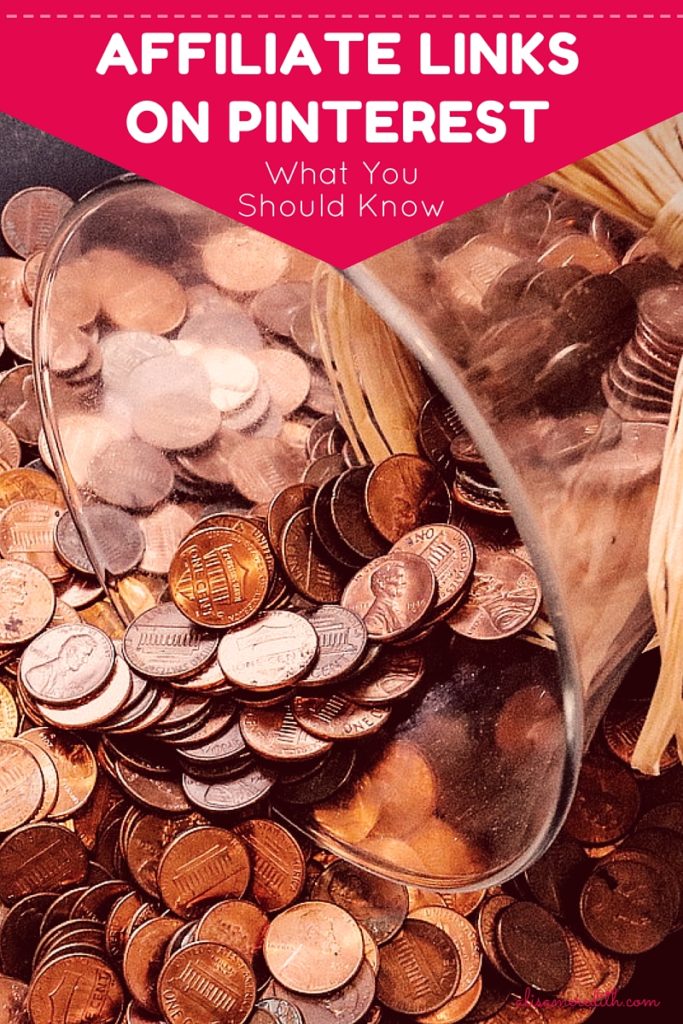 Let's take a look see: oh they're, all different, okay cool. So these are all foiled. So this is like an orange foil like it's, not gold, it's like orange. This one is like a purple foil, and then we have these more turquoise foils, which is really cool, and I also like that this is not super gender II. If that makes sense, I don't even know, if that's a word but it'd feel like if you have a boy or girl that they could really like this, no matter what the gender of the child I mean, I know that the majority of decorative planners out there Are women? Yes, but you know there are men.
I have a man friend that is a planner ryan from a man with the plans I'll stick his blog up in a card for you guys. If you want to read him, but you know, I think this is just a really nice creative outlet, especially if you have a parent that plans. Your kids really want to plan too. It's just something that they can have for their own and they can draw on it and they can, you know, mess it all up or they can make it all pretty or whatever they want to do.
I just think: that's really nice. So I really like that. This is not specifically female-driven that it's really it could be for any kid okay, so that is it for me. Thank you guys so much for reading my article about the new Erin Condren, kids planner. I think this is a great idea for lots of kids that might like this kind of thing, so you know your own children, I'm sure you'll know if they're going to you know be into this or not also makes a really fun gift as well, which is What I'm going to be doing with this, but if you have any questions, feel free to post them down below, and what do you guys think about the kids planner? Do you think your kids would be into it? Is this something that you think would be a great idea for kids? Let me know down in the comments below so anyway.
That's going to be it for me. Thank you guys so much for reading, if you, like, the article, make sure to give it a thumbs up and feel free to subscribe, and I will see y'all in the next article bye guys well folks, it's time to kick it old school
---