You may be one of millions of eager entrepreneurs, stay-at-home moms, enterprising fathers or struggling college students who are seeking ways to supplement your income or you are ambitiously working towards a short term financial goal, such as paying off a credit card. You may be in need of some extra cash and would like to add a second stream of income, but you also desire the freedom and flexibility to work from home or remotely.
We believe that, since you are here, you are aware that there is a virtual world of opportunities that have opened up with the advent of laptops tablets, smart mobile devices and high-speed Internet, and so here's your question. How do I leverage this fascinating technology so that I myself can capitalize on this online economy, but also maintain a work-life balance? As I pursue my financial goals, we hope that this article contains the answer.
We have scoured the internet and performed thorough research on those diamond in the rough side, hustles that will empower you to increase your cash flow, while working part-time or at night again. Remember that these are supplementary business opportunities, not full-time jobs. We don't want to give you the impression that these side hustles will replace your full-time income or offer employee benefits.
We must emphasize these are temporary short-term gigs, but they will empower you to leverage your skills and expertise while working for yourself as an independent contractor or freelancer, and we are talking about simple tasks that can be done on an extremely flexible work schedule. We should also highlight the fact that these jobs require you to do your best and always put forth your best effort.
Each opportunity has its own set of requirements and area of expertise and assume that the base requirements include being a u.S. Resident being 18 years and older, having a phone and, last but not least, having access to a PC or a Mac with high-speed internet also keep In mind that as an depending contractor, you will be responsible for your own taxes, but let us leave you with this side. Hustles are part of a short-term strategy to increasing your earning potential and should serve only as a bridge to get you where you want to be long term.
Nonetheless, we hope that we can put you on a positive path to satisfying your desire to make more money, live, a better life and do something cool in this original black Excellus article. We will be featuring the 12 best side hustles and we will provide links in the description box below but without further ado. Let's get started one side hustle app steady. There are well over 1 million apps to pick from from your iPhone Android or smartphone, and if your home screen looks anything like ours, you have 8, 9, or maybe even 10 screens of must-have apps, at least that's what you've got at the time of download.
However, do you have an innovative app that will help? You supplement your income with a variety of part-time, one-time or temporary jobs? Look no further, as we recommend you try. Steady steady is a new app for people looking to find flexible work opportunities that align with their own interests and abilities. Steady makes it easy for site hustlers to find the best work opportunities out there to help build their careers, supplement income or find a passion.
The app not only shows you site hustle opportunities nearby and online, but it also shows you how to get the most income out of those opportunities. How the app works is by recommending personalized work opportunities for you and then the app helps track the income from those opportunities by using the app you can learn where there are gaps in your income and help you find gigs to fill in those gaps and increase.
Your monthly income here is a fun fact. The steady app copy attention of NBA legend Shaquille O'Neal, who invested in the company and now serves as advisor and advocate to teaching online VIP kid as an online instructor. You can teach English as a second language to children and international countries like China, a secondary stream of income. Most of the students will range in age from 4 to 12. Don't worry! If you have anxiety about teaching large groups.
The classes are taught online in a one-on-one environment. If you're interested in teaching online, we recommend you sign up for VIP kid teachers VIP kit. Teachers is one of several companies whose focus is on teaching ESL to Chinese students. The curriculum is very structured as each VIP kid lesson is based on their pre-made slides all classes are one-on-one and conducted online through the VIP kid portal, which is essentially their version of Skype or FaceTime.
According to the VIP kid website, the curriculum is based on the US Common Core State Standards and uses a flipped classroom approach to foster creativity and critical thinking, skills for VIP kids. You will need a bachelor's degree and at least one year of any formal or informal teaching experience such as mentoring, tutoring, coaching or alternative education experience you'll have an online interview with a VIP kit executive to discuss your professional background.
The average pay is up to $ 22 per hour. You will get paid twice a month via direct deposit to your bank, account 3 transcribing and captioning 3-play media. A transcriptionist is a skilled typist who converts audio files into text. Transcription jobs could range from creating a transcription of a recorded interview to transcribing captions for YouTube articles. If you're interested in transcribing, we recommend you sign up for 3-play media 3-play media caters to industries such as education, entertainment, government and faith.
Their services include closed captioning, translation and audio descriptions. The transcription service is geared toward making audio and article content searchable, engaging and easier to understand, rather than just reading or listening to content as a freelance, transcriptionist or editor for 3-play media, you would decide which projects to accept how much you work and when and where You perform your work to be a good candidate.
You need to be able to provide expert, transcribing services independently and be able to provide a quick turnaround on a finished work product, as each project will have its own requirements. You are required to take and pass a series of proficiency tests to demonstrate your transcription skills prior to being engaged as a contract transcriptionist. The average pay is in the range of ten to thirty dollars per hour.
You will get paid monthly via direct deposit to your bank, account for medication reminders Cleo. There is a growing need in the healthcare industry for customer service agents to help patients improve their medication routine. Basically, these are agents who call patients that have been given prescriptions to help them remember to take them if you're interested in medication reminders, we recommend you sign up for plea.
Oh plea: oh good start the company that hires freelancers, who work at home as what they term a good starter. A good starter is a person who makes a non sales call to patients, reminding them to take their pills and medication. Good starters also answer questions to help individuals get on a schedule. You read from a script, that's given to you and while having a conversation with the patient, you will review the side-effects as well.
You are required to listen to the patient and report any harmful effects. If the patient mentions any being a good starter is a serious job. Not only are you contributing to the patient's life, but you are providing patients with emotional support and encouragement. Leah will perform a background, screening and credit check at your expense. They are huge on helping people. Therefore, you must be personable cheerful and have a pleasant voice.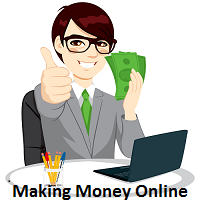 The average pay is in the range of ten to fifteen dollars per hour. You will get paid twice a month via direct deposit to your bank, account five data entry sig Trek data entry jobs are relatively easy, repetitive jobs where you enter information from paper documents into digital form, data entry jobs are easy to do, but are often monotonous. Uneventful. However, these jobs have proven to be a legitimate side, hustle opportunity if you're interested in data entry, we recommend you sign up for cig track.
Zig track is a data processing company that primarily handles information connected to various campaigns. They provide a variety of information that gets passed on to candidates. This is a very legitimate home based data entry job where data entry clerks are responsible for processing signatures. These signatures appear on affidavits, petition signatures and voter registration cards. No previous experience is required, but the work is seasonal.
Like all data entry, jobs, your ability to balance accuracy and speed is the key to maximizing your hourly wage. It's critical that you have dual monitors as the basis for this gig is to view raw data on one monitor and enter data on the other. The average pay is in the range of seven to thirty dollars per hour. Depending on your accuracy, you will get paid weekly via your Pay Pal account. We would love to hear your opinion on this article.
Please tell us your thoughts in the comments below 6 user testing user lytx. The great thing about user testing is that it's simple and in most cases, doesn't require any specific qualifications. There are a handful of innovative companies that provide a user testing platform that allows freelancers to provide insight to clients based on their customer experiences. If you're interested in user testing, we recommend you sign up for user lytx user lytx gives you the ability to get paid while checking out the usability of apps or a website.
As you test from home or anywhere. You, like you, will participate in user testing and provide your feedback and suggestions. Your work will consist of completing a series of tasks and instruction while interacting with prototype or production websites or mobile apps. You may also end up viewing article commercials or other digital user interfaces. In any event, you will be able to speak out loud about your thoughts, emotions, criticisms and suggestions.
While answering questions, you will need a PC or Mac with the microphone and for some tests a webcam may be necessary. You will need to install the user lytx recorder software on your desktop or a laptop for mobile tests. You can use either your iPhone or Android. Again. You will need to use your microphone and front camera after downloading the user lytx app from either the App Store or Google Play.
You will be good to go. The average pay is in the range of 5 to 20 dollars per test. You will get paid weekly via your PayPal. Account 7 customer service agent live ops. There are several companies that hire call center agents to provide a variety of services to customers via telephone some jobs focus on customer services, whereas others focus on telemarketing health services and more with so many remote call.
Center jobs to choose from the choices are abundant. If you're interested in customer service, we recommend you sign up for live. Ops live ops, jobs. Give you the flexibility to work on your own schedule as a virtual telemarketing agent you'll be able to choose an industry that fits your unique combination of skills and work availability. Many of the jobs revolve around outbound sales, bilingual customer service and financial services.
Call center agents are paid a rate that is based on minutes of talk time, plus sales incentives in some cases as an independent contractor. You are given the freedom to work as many or as few hours as your schedule permits once accepted as an independent agent. You are required to have a quiet place to work online. You will need a dedicated landline, headset and connection to the Internet. The average pay is in the range of 14 to $ 30 per hour.
You will get paid twice a month via direct deposit to your bank, account 8 tutoring varsity tutors. There's no doubt that many online tutoring gigs are available online to earn extra money. These online tutoring platforms connect students with home-based teachers inside of a virtual classroom. If you're interested in tutoring, we recommend you sign up for varsity tutors varsity tutors is a very well-known option for personally tailored lessons in a one-on-one setting.
The company is designed to offer students of all ages convenient online tutoring services. Students can pick their tutors based on tutor profiles. Sessions are available via text chat, article chat, whiteboard and many other options they offer either face-to-face tutoring or instant online tutoring for homework. Study questions, exam, prep and other direct tutoring sessions. You will be connecting with students when they need you the most.
As an independent contractor. You will be able to tutor with your own teaching styles methods and materials. Their main requirement is that you must hold or currently pursue a bachelor's degree. The average pay is twenty dollars an hour. You will get paid weekly via your PayPal, account nine customer service working solutions. There are a number of at-home customer service providers who employ virtual agents, who are skilled, motivated and educated.
Their jobs include responding to emails or posting to taking notes. Other tests include acting as online chat representatives to handle, sells service or technical issues and speaking directly via telephone to customers. If you're interested in customer service, we recommend you sign up for working solutions. Working solutions offers a variety of customer service projects, as well as editing and data entry jobs.
They hire independent contractors to work as home agents, providing sales, technical support and customer service for their clients. Sales and service projects deal with retail sales reservations, account issues or enrollments. Being a home agent means taking calls placing calls chatting online typing emails and doing data entry. Every project is different in terms of responsibilities as well as pay.
You have to fill out an application online and then follow that up with an online test after you've tested someone will manually look over your results and decide if you will be granted an interview. The average pay is in the range of seven to twenty dollars. You will get paid bi-weekly via direct deposit to your bank. Account tin, test scoring Pearson test. Prep and scoring jobs are other avenues for education professionals to put their experience and education to work from home, scoring professionals evaluate written short answers or essays spoken responses and portfolios.
Most of the time, the test your grade are from high school or college students. Although some companies offer testing for K through 8 students as well, if you're interested in test scoring, we recommend you sign up for Pearson assessments. Pearson is a leading name in the education industry, offering online education programs in various testing services for educational institutions all over the US Pearson was selected by the College Board to provide scoring for the writing test of the SAT.
Their assignments include part-time test scores, writers and reviewers in language, arts, math, science and social studies. Work schedules vary throughout the year and may take place online or scoring sites at Pearson. You will be hired as a temporary employee rather than a contractor. Thus, you may be eligible for a health insurance plan. Scores must have a bachelor's degree or higher and be able to score essays.
You must work at least 20 hours a week. The average pay is $ 10 an hour. You will get paid bi-weekly via direct deposit to your bank, account 11. I team micro tests. I soft stone. There are technology companies out there that hire talent, pools for many different types of online jobs for big companies such as Microsoft, Instagram and other popular online companies. That require different types of support.
If you're interested in IT micro tasks, we recommend you sign up for AI soft stone. I soft stone is a crowdsourcing company that hires different types of information technology, qualified candidates who can work from home this IT service management company, offers their services to clients throughout the world. They focus on helping them keep up with digital trends, to improve customer experiences.
One of the most common job that they feel are for search engine evaluators I've, soft stone offers small IT tasks that only take a few minutes to complete and usually involves collecting data and insight for businesses. No phone calls or direct client contact is required. The job qualifications are very easy to meet. The average pay is $ 13 per hour. You will get paid monthly via PayPal or direct deposit to your bank.
Account 12 social media evaluation happen. Many companies specialize in data collection and using the information gathered from human interaction to make machine learning programs act more human-like. They do this through independent contractors who perform tasks online, like speaking phrases into a microphone or evaluating social media and search engines. If you're interested in social media, we recommend you sign up for a pin, a pin is seeking candidates in different countries and languages for work from home opportunities that include tasks such as data collection, transcription data, annotation, social media evaluation and search engine evaluation.
Many tasks are less than one hour and would include providing feedback on ads news feeds and search results. The assignments can be quick one-time tasks, short term tasks for a week or two or ongoing projects that last four months or longer, Appin is looking for a variety of skill sets from those who use social media regularly. Two candidates who have college degrees in linguistics appen allows you to work when you want, the tasks are simple and the hours are very manageable.
The requirements are minimal. The average pay is in the range of 12 to 14 dollars per hour. You will get paid monthly via your PayPal accounts. We appreciate the fact that you stayed with us until the end. Thank you for spending time with us and don't forget to like this. Article also make sure you subscribe so that you never miss a article bye for now. We will see you tomorrow.
---
Website design packages are a great way to improve your digital marketing image.