My name is John Gollum from says pop online says magazine and pipeliner CRM, and today I am joined by America's positive attitude: coach, Ryan, Lowe from New Orleans, Louisiana, hey Dean, Ryan, yeah, excellent, Ryan's, a motivational speaker, sales, trainer consultant and author who's. His passion is working with companies and team members to inspire them to create a positive culture and mindset to achieve excellence, and today we're going to talk about the importance of a positive mindset in sales.
So Ryan, we're now in August. Right and a lot of salespeople are on a calendar year and you know maybe they're looking at their quota now and they're going. What looked like an achievable quota back in January is now looking a bit daunting to them, and maybe all these self-doubts and-and-and negative thoughts are creeping in. So let's start with people like that, what advice would you give to somebody who's? Maybe losing hope that they're going to achieve their quota this year, one of the things that I would suggest is going back and looking at their daily habits.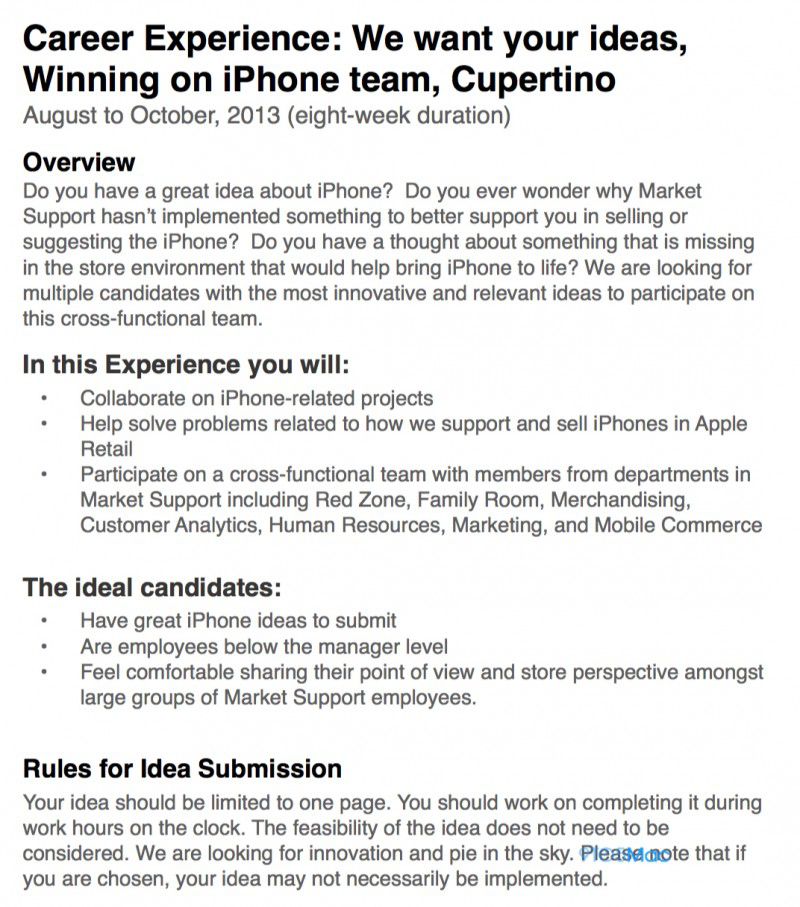 What are they doing on a daily basis? Are they doing the same thing that they were doing at the beginning of the year and if they are they're going to get the same exact results so really working out what they do on a daily basis, maybe have to shift their goals just a little bit? I know you can't shift the quota, but you can say I whether my daily goals, my weekly goals, my monthly goals. You know if I'm only hitting $ 10 a day, I'm going to have to bump it up to 20.
If I'm a you know, if I'm on five appointments a week, I really need to be going on ten appointments a week to hit my numbers. So it's kind of like at this point. You got to really bump up what you're doing on a daily basis right and so, and so a lot of it is, is getting back to best practices right and getting back and figure out if you're doing, because, let's face it, sometimes when things aren't going well, You kind of convince yourself you're doing everything you can, but you realize, if you do what you just talked about, you may realize that maybe you're not putting their best foot forward.
Yeah, that's a lot of times. You just got to go back to the basics. You know, are you using your time correct? Are you really hitting the right prospects? Are you just hitting doors just to hit doors? Are you talking to the right decision makers? Are you asking for the business? Are you getting in front of the people that you need to be in front of, but you're not comfortable or you don't know how most sales people that, as I call them really don't know how to ask for the business so they're full of fear or they They have the mindset that this person can't afford their product, so they're not going to really ask and a lot of times if they would just have the confidence and build that confidence that they, when they go into a closing meeting or a network or just any Type of meeting with their client that they're going to be successful at it.
So what are some of the ways that says people just overall can start to build a better sense of self confidence, because I I agree with you a lot of the times. Let's face it, you mean salespeople, have been bombarded with negative stereotypes and and all of that – and they tend to often think well all the power lies in the hands of the buyer. So what are some of the ways that they can start to build self-confidence and maybe look at themselves a little differently? One of the things I always doing all my trainings is.
I have all my clients and people that I coach. I have them. You know ten things and I've learned this from Brian Tracy. I travel the land doing sales years. So our goal shutting time management prospecting, identifying needs, presentation, skills, closing techniques, how to handle objections, positive attitude and then self development. I always have them pick out their two weakest areas out of those ten.
That's what you need to work on if you that you're great at presenting, but you can't close work on your closing and what I'd say, is: go online, find someone that is great at teaching closing techniques, you could probably go on YouTube. I know that you can buy Google closing techniques, try a couple of them um if you might be great at presenting, but your time management skills might be not where you need them to be, because you're not getting in front of a knight enough people to present Some books: how to be procrastination by Brian Tracy, there's a lot of great information out there that once you find your two weakest areas, you can google or go find books or find articles, and that's why I'd say to start.
So that's that's an interesting point because sometimes when, when things aren't going well people just assume it's just it's everything right when, as you say, it could be particular skills or particular areas of the sales process that they're that they're falling down on, and I guess this Is an area where sales managers could really come into play if they're, if they're good at observing and coaching their people? Well, that's when I when I, when I trained sales leadership, I tell them to look for those those weakest areas and it's not a bad thing.
We all have sure, and once you know that and once you know the areas that they need assistance with. That's some of the things that you can hone in on and then go back to some of the other areas that they're good at and keep working on. Those so it's always an evolving process and you just got to stay on top of it daily, weekly, monthly, quarterly and yearly. But as you keep, you know, just getting better and better and better at what you do.
But it's all about going back and kind of you know coaching yourself, all right man I mean when I first got in sales. I made a lot of friends and sales, but I couldn't close a thing, but once I learned some closing techniques I would go, and I know that sounds kind of silly you're staying in front of a mirror. Go. Do it to your wife, your husband, whatever partner and say look, you know you can you listening to this? How does this sound? You know what that works yeah, and I think that I think you right.
You raise a great point too, because sometimes we're not that we're not that good at at number one analyzing ourselves and, and then number two is going back and practicing the basics and as you say, I mean it's something you can do at home. It's I mean great sports people, I mean somebody told me a story recently about you, know Kobe Bryant, who apparently used to hit the hit the gym at 5:00 a.M.
In the morning and then go to the basketball court and he wasn't practicing trick shots or fancy Shots he was apparently doing the most basic shot over and over again for hours, because that was the basis of everything and I think there's a good lesson for all of us. Is that sometimes going back and examining? Oh, you know just going back and making sure you've got all the bases covered and finding out maybe the one you're falling down on and practicing yeah.
My my famous quotes, our famous quote that I've heard is be extraordinary and ordinary things do I mean, even here in New Orleans drew brees. I've heard stories of him. You know, after winning a game going he's got his wide receivers out there and they're just flowing normal passes, cut routes, things of that nature, because those are the little bitty things that you've got to get. You know it's kind of like working out.
You've got to have that muscle memory, even when you know your minds being negative and you've got all these negative thoughts in you. You know it's the end of the month, all that kind of stuff. You got a kick in the muscle memory and that's what I'll get you yeah get you through, and so what are some of the things that you can do immediately prior? Because you can do all this prep work and then you can maybe come up and you have a sales call, maybe have a meeting with somebody.
Maybe you have an online meeting with them or a phone call or whatever, and a lot of people can defeat themselves in the moments before the meeting, because they just you know, despite all the prep work, they've done, all the doubts come back. So what are some of the things you can do to make sure that you go into an engagement with the best mindset possible. I always tell my clients take 10 minutes before you walk in close your eyes sit down for a moment.
It's kind of like back to sports, yeah, Jack Nicklaus would would imagine and in his mind him making the final putt at the Masters it's kind of, like you know, Kobe Bryant or some of these other ones they talk about. You know there are always picturing and imagining them winning the game or making the final shot. It's the same exact thing say: ten minutes before you go in breathe if you're sitting in your car before you get on a conference, call or whatever and go over your notes and have the attitude that you're walking in with a great mindset that you are going To be the best answer, the questions that you need need to do overcome their questions and also to getting the sales person mindset.
Out of your mind and saying I'm going in as a consultant and I'm to fix the problems that this my client has, because that's what it is, a dot work. First of all, like doctors, if you find the problem, everybody buys off of problems. It's no problem. Once you identify that that that's half the battle right there and if you can go into a sales or a closing meeting and explain how your feature you know, I use the ofab feature.
Application benefit how this picture works for you, how it applies, how you're going to be successful with it and here's the benefit. I really think keeping it simple is the best way to go. Yeah. No, absolutely, and I think, as you say, I mean going in there. Thinking that you're you're here to solve some problems, you're actually you're writing in to rescue the situation, so that should give you some confidence, yeah, yeah and absolutely so.
What are some other ways that that you can continue to keep a positive mindset, say if you're in you go in great positive attitude, everything's going well and then maybe something comes up in the meeting that throws you and I've noticed that this is one thing that Happens to a lot of people, you know when they get knocked off their rhythm or their game. Suddenly, as you said, they lose total confidence.
What are some ways of getting yourself back on track? I think about past clients. I think about even wait. Am I speaking business? I get invited to speak at these large conferences and at first that negative mindset comes in oh my gosh, and then I go back and work and think about all the big conferences. I've spoken at and say you know what I can do this. You know what it's going to happen. It's I'm going to make it great whatever I can do and you got to remember too we all get knocked down.
I mean everybody. I mean I probably knocked down more than you know that I could imagine, and it's just thinking I know that's a whole cliche you'll get back up, but if you think about you've gotten back up before you can get back up again and most sales people that Are successful that are great at what they do? They know that they can't win every single time. You've got to go in the mindset of clients.
Just can't see it. Some clients don't understand some clients, but if you walk in and leave everything you got at the door and you know you did your best and move on and go to your next client yeah and I think that's a really important point that you brought up. There is to look at your past track record because you didn't suddenly become terrible overnight right I mean you, didn't suddenly just forget everything and not able to do it anymore, and you have successes to look back on and I think those are.
Those are really important that you that you bring them by back into your mind and you go no. I mean I can solve problems here. Maybe I can solve this person's problem in the end. Maybe we're not compatible. You know the solution or whatever, but I have been successful, not be successful again and one of the other things I always share with people as well. Not I do this, this kind of hit me I'm a big college football and if I love sports, the things I'm warming to is when I've gone through a bad season.
It's just like sports, my favorite teams. They have a bad season. What do they do? They back the next year win the national championship where they go to the playoffs life's the same way. You might have a quarter that gosh, don't matter who you call they don't answer the phone. You can't sell anything. Nobody wants to talk to you go to the next quarter. You know what forget back and go in that you.
This is going to be the best quarter and that's how you've got to just tell you got ta have instant instant. You know you forget, you got ta, forget things quickly, it's that's what I call it. You've got to be able to move on it's the hardest thing, but at the same time, learn from it and move on and believe me it's it's not easy as it sounds, but it does work yeah and I think the important thing in that and it's a Great point the important thing, and that is that, if you can look and say I did everything I possibly could during that quarter – oh yeah, it didn't work.
Okay, it's funny. I didn't, but I put the effort in now. If I continue to work hard, I put the effort in next quarter, I'm going to have a go quarter, and also you learned what not to do yeah I had bad months a bad quarter or a bad year or whatever it may be. Really not. What was I doing at that time that I, even though I did everything that I thought I could do best? What was I doing that I could take out of that equation? Yeah and it's funny, because even some of the best people right who are in many ways, a lot of us at times are unconsciously competent right, we're good at what we do, but we couldn't actually tell you what it is, and sometimes you have to take.
You know what it is, how we do. Sometimes you got to take a step back and say: look at your, as you said, look at your past successes, but really analyze what made it successful as opposed to just go. Oh well, I was successful, could actually look at it because I don't think people take enough time out actually to look at what they do that actually leads to success. Yeah if you can take a day, whatever go sit somewhere to library whatever and really map out.
You know what you do great, what some areas that you need to work on. You know you need coaching. Do you need to just go online and read some articles grab some books grab some audio books. I always tell people you really want to get back into a positive mindset. Turn your car, like Brian Tracy, says University on wheels. I learned that years and years and years ago and now with the iPhone and all that it's so much easier to listen to a YouTube or listen to an audiobook or something and the great thing about that is you're, going to pick up an idea.
And that idea is going to flourish and that's going to help you get through the next thing, so it might be. A closing technique might be a time. Management might be a networking technique, whatever it may be. Something's going to refuel you and that'll keep you inspired to keep going yeah and I think that's I don't. I think, that's a great point, because there is a temptation when, when things are tough to just go, I just need to get away from all of this.
When, in fact, as you say, what you need to do is actually sit down and really analyze and then feed your mind, I mean a lot of. It is about feeding your mind with with good insights with positive insights yeah, and I tell people also to don't. Do it just during the negative times, do it through the great times B, habit of getting up early in the morning and reading or at lunch, bringing a book or if you know you got a thirty minute job to our client, be sure you know you're on Your book set whatever it may be because that'll keep the momentum going because you never want to fall off the momentum, and then you got back up again.
That's the hardest thing to do. I mean we go through the year. We take two or three weeks off. You know for Christmas and then all the sudden January first hits and we're back up and over again, so if you've been doing that Christmas time, that's when they should be claiming the not they wanted January. You know day, one of December start planning you year your goals, what you're going to have, and in figure out all the different things that you know they're going to help you be successful.
Absolutely this is we're bumping up against the end of our time Ryan, but before we go I'd like you to tell people a little bit more about yourself, what you do, your books etc sure you know, as most of you know, my name is Ryan Lowe. I've been named by peers and clients by as America's positive attitude coach, I go around the country speaking at large conferences, sales meeting sales, kickoff meetings.
I also come into organizations and coach, their leadership, sales leadership and their sales teams, and now even their customer service teams, because it's all about my message – positive productivity through positivity you've, got to stay positive. You know through all of these different different sets, and so it's a big circle, a big area that I cover, but also it's been really great, so you can check out my book entitled get off your attitude.
I also have another book called glia isms. It's it's inspirational quotes and then everything is at either Jeff your attitude, calm or Ryan Sheila, calm, excellent, yeah, no excellent, listen, Ryan! This has been great and I hope, everybody's taken away some great pointers and get off your attitude get positive you've still, if you're on a calendar year, you've still got plenty of time. Just go back.
You look at what you're doing figure out where maybe you're falling down start practicing the basics again and and just belief, you've done it before you can do it again right. Absolutely all right! Listen thanks! Ryan! My name is John golden says. Pop online says magazine pipeline of CMC offer another expert interview really soon. Thank you.
---
Websites help sell stuff! Do you have one?