Today we're going to talk about ubersuggest, which is a really great tool. Now I'm a search engine, optimization specialist, an SEO specialist and have been for many years for over 15 years, and so when I'm approaching my research for Amazon, I approach it just like I do for ranking a website on Google's front page for business for a client Or anyone like that and so uber suggests, has been a tool.
That's been around for a long long time, and the cool part is is that Neil Patel who's one of the leading search engine, optimization specialists online purchased ubersuggest a few years ago, and when Google AdWords changed their keyword tool Neil jumped in and made his tool better. So all I can say is uber suggests, is a great tool and you'll see why in just a moment you type in uber suggest and the first results should be Neil Patel's, uber it'll, say Neil Patel, calm, boobers suggest and when you click on that it'll take You to this page and you can read about what it does, and it actually does quite a lot of things.
So it's well worth it if you do understand, search engine optimization and also, if you want to expand your brand and the books that you're making maybe you're going to brand your books, and you want to build out the brand's domain. You want to buy the URL. You want to build a website for that brand and you really want to build that brand up so that you're, not just a you, know, shot in the dark kind of book creator, but you actually are building a long-term business asset, then understanding how to rank your Books and rank your website, that's related to your brand, is going to be a value so understanding a little bit about this.
While it's advanced topics creating low content books is all fun and games. But if you want to make it a long-term business, then you do need to think long term strategies as people like to say, if you treat low content business like a hobby, it's going to pay you like a hobby. If you treat your low content book business like a business, then it can begin to pay. You like a business within the you know two or three years down the road.
If you built it the right way. So, let's take a look at what uber suggests gives to us just really quickly as an overview, so you can come back and play with this tool. I typed in the words for women, which I've been pretty much just typing in as our search phrase for most of these tools, and the first thing that you see here is some very important information. Our search volume is a little bit low.
The search difficulty is medium, meaning that there's room for me to really build in this marketplace. For this word, the paint difficulty is hard. So if I was going to try and buy Google ad ads, then it would be challenging for me to dominate in this. So that also might indicate that this is a very challenging word to rank for in Amazon as well. So this paid difficulty kind of also indicates that it's a challenging word in Amazon to this cost-per-click really doesn't have much to do with us, because in Amazon our keywords cost a lot different using Amazon tools.
So if you're going to be running, Google Ads, that's a whole different story, but that's beyond the scope of this particular training. The nice thing that I see here is a tool that I'm going to also talk about, which is Google Trends, and this is giving me the trending results. So there's overall, 2,400 searches per month. But really what it's showing me is that the most times that this Crest's is obviously around the Christmas rush, so quarter four is where this starts taking and that's the whole reason why, when you're building your low content books, if you don't have sales, you know consistently All throughout the year just know that you're building your business for that big present that you're going to get in q4.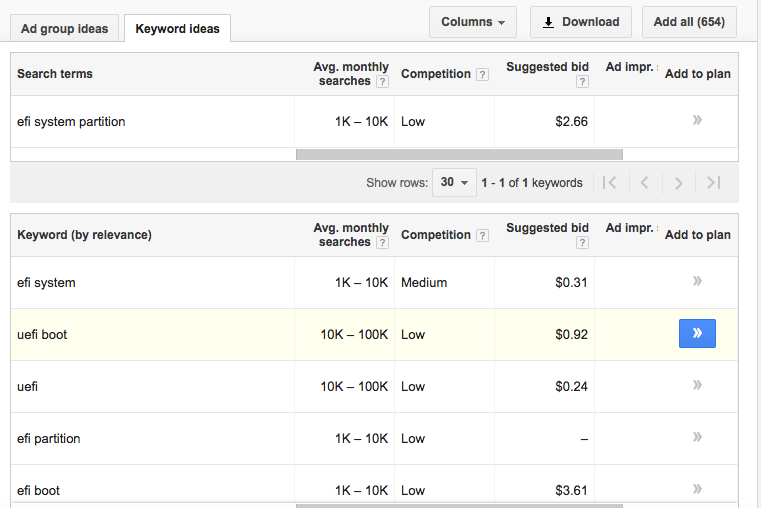 So you really want to be building an arsenal of your journals so that in q4 you're going to have enough that you really can make some decent sales and actually that's when the bulk of your money will be made. So you might sell you know to journals. A day or three journals of a journal a day during the rest of the year and obviously, if you have a thousand journals and you're selling to journals a day, that's 2,000 journals at $ 2, a piece you can do the math on that.
Normally, a person's going to sell between 10 to 20 % of their overall inventory of journals. So you do need to have enough journals to really be able to make this a profitable business, but also know that if you're selling to journals in May, that same journal may be selling 10, 20, 30, 40 or 50 a day during the Christmas rush. So you really want to position yourself for maximum maximum results for q4, so journals for women.
If we're going to be creating our journals for women, then we do want to make them with a focus of selling them around the Christmas holidays. As gifts journals for women, it also gives me my search results journals on women's health. Now that's an interesting thing, because there's zero search volume here and when we're talking about zero search volume, it is something to think about if I really wanted to make a journal.
For you know, women who have diabetes or some other sort of health related thing that we might really want to consider what we're going to be writing about now. This is a wonder full thing here: it's giving me the keyword, competitive research for all of these different places where journals for women are ranking. So now I can click on the Etsy marketplace and it's going to open and tell me all of these wonderful keywords that I have so if you are doing any sort of printables in the Etsy marketplace, this Intel is hugely valuable for you.
It gives me social shares, which don't have many that's interesting, but this estimated visits for journals for women is very valuable. Christian books. Comics shows me all these great places that I can go and research where people are selling journals for women, that I can get ideas for cover art for interiors and for lots of other things. So I think you can begin to see, as you click around and click down into these different search results.
Obviously there's just too much to really go into. But if you're typing, in your own personal phrase, just feel free to click around and play and look at all these different categories, it's giving me the Amazon bestseller results. It's also giving me some of the top sellers on Amazon, but it's also giving me access to all of these other websites where I can do research, and that is worth its price and gold as far as I'm concerned for the value of this website.
So again, this is uber suggest it's neil Patel's keyword tool and it's far beyond just an SEO tool. It gives me competitive research. Excuse me, it gives me all kinds of information that I can use as I'm researching to really make sure that my books are not just going to appeal to people, but also gives me lots of ideas of book. Interiors book covers and other competent that I can look at to get ideas from so hopefully, you've learned a little bit about ubersuggest and the value of using this tool for your low content.
Book journey have fun, have fun, searching and hopefully I'll see. You in my free group have a great day bye, bye,
---