If you sell on Amazon, you know that dealing with Amazon seller support is a nightmare. They are incompetent, they are foolish, they don't want to help, but because we got to play by their rules by Bezos in his gosh-darn unfair system. Did I make money on? We got ta do what they say and we got a fine tips to get around all this nonsense.
So here's a few tips that I do the first overall tip is to bookmark seller support on your computer when you go through on the desktop. It'S like. Oh, have you answered our questions yet and they want you to fill in this stupid like automated FAQ flow? Were you like? Have you selected these articles to read like yeah? No, I know what the rules are Jeff. I know how to work this game bookmark. The page, you can totally circumvent that and you go to this other page where it has all your options.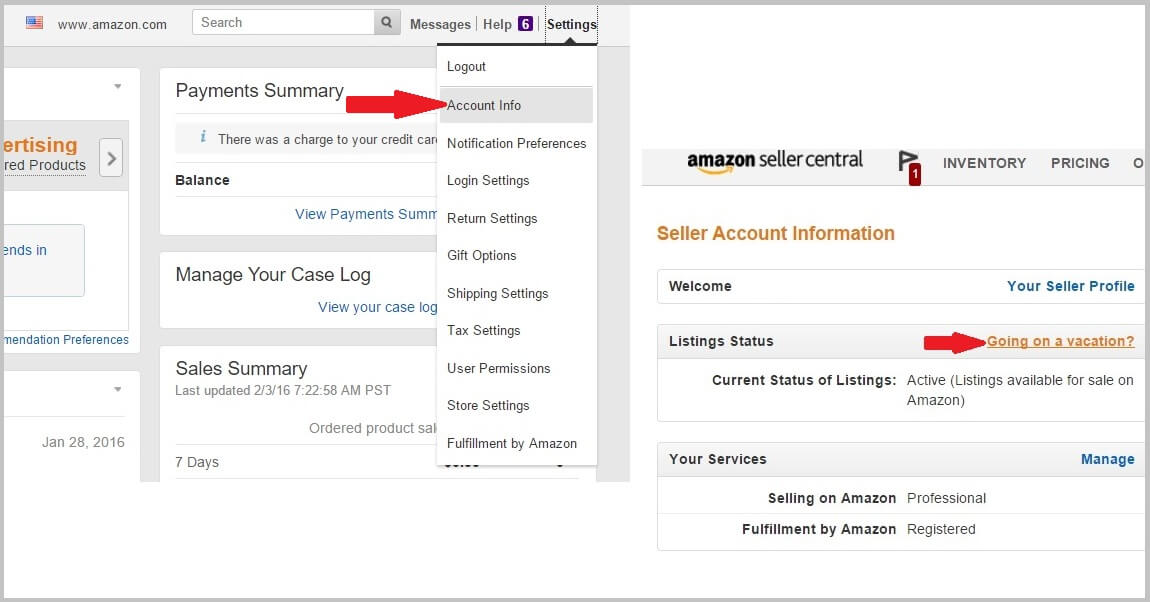 It'S like FBA issues or account issues or make a suggestion if you're feeling feeling kind, but I bookmark that page right here. It just says contact social support. So I can just click there and go to it. The second thing I do is I mean after having telling you that bookmark it I wait like a week. I always wait as long as I can. You know until I'm going to forget it or until I'm doing like a badge of reimbursements, that I want to do because it takes Amazon like 45 days, sometimes to get a refund, and I would rather wait for the money then spend five hours a day.
Complaining with someone across the world, but it just is frustrating and doesn't really help. The third thing that I do to kind of work with this with this torturous system of customer service seller service, whatever it is seller support, is to call them if you're. Like me, you absolutely despise talking to strangers who know nothing just I can stop right there, but on the phone you hate that, and so you hate phone calls with people who obviously are just reading off of a script.
It'S uh: it's frustrating to know that someone does not give a about you, but only when they say they do like I'm fine, I'm like sorry. I can't do anything, I'm an idiot who makes $ 3 an hour reading off cue cards. Okay, I can deal with them, but just don't be like. Oh sorry, we're trying to best support you and then, when you ask them a question they can so they go okay and then go on to their next talking point.
It'S so so frustrating so when I call I say, listen, I know you can't help me. It'S not your fault. Give me your supervisor and that's like a really shitty move because of things of like oh you're, like some suburban mom. Let me tell you this: getting a cold chick-fil-a sandwich and someone taking two grand from me. Those are two different levels and I think it warrants talking to a supervisor. If you owe me $ 2,000, is that crazy in my wild? To my out of my mind? No, I'm not I just like getting my money, so I sake I talk to a supervisor, they say oh we're busy and they call you back like the same day or the next day, and almost always those supervisors are are really helpful because they actually are our Capable of independent thought, the fourth tip always keep these.
This is like the return slip that I got in the box of one of these boxes. You see back here. I got a bunch of returns a day because I get them on the middle of the month. They'Re actually from the 10th, but whatever there's no point these. This has the item name, it has the FN SKU and it has everything important that they're going to ask you they're going to say: okay, do you have the shipment ID? Do you have the order ID? The order ID isn't actually on here, but you can easily find that by going into your orders and just typing in the FNS Q, which is going to be this number right here, it begins with the X and then a few zeros whoops.
I keep going to this Creek, let's say: you've navigated, all the you're. Finally, on the phone with someone who is competent and understands like how things work beyond just reading them off of a script, they've been given they're going to say: oh, this is so shitty, I'm so sorry, bla bla, bla, bla bla. You have any pictures boy. Do I have pictures because I got a phone win so whenever I get these returns and they're damaged I'll show you what happened? I'M just going to show you pause.
I sold this. It'S a Sony DVD CD player, whatever that's and the point. Look at that. It'S broken in the corner, it's broken in the corner. Do you know how that happens? It happens from some goddamn moron and Amazon FBA fulfillment center, putting like one thing of an air pack or like two inches of a void filler in the box, and so it slides around the box smashes the quarter and it breaks that's how this happens and the Only person who will believe you is a supervisor crazy.
Isn'T that crazy, but that's how Amazon works and you just have to be. You know, reading people like me who get upset learning all this and then uh. You know you can do it yourself and just do all these steps. To recap: wait! Bookmark, seller support. Have them call you or call them well, they're, going to call you back. That'S what's good! That'S how it goes. You give me phone number. They call you back because they don't want you having their phone number.
They call you ask for a supervisor. What they're going to do then, is open. The case you go to the case on your view case page, you upload pictures to that. That'S how it works. I mean they'd, explain it to you, but it takes them three hours. Probably so I'll just tell you right now, straightforward upload pictures and at that point you're just in their their hands. You know it's um. Are they going to believe you and believe in common sense, or are they going to screw over and try and get 80 bucks out of you or whatever? It is for this I mean, there's way way way more items in just this – that I have that have been damaged over the past two weeks but hard doing business.
Everything has its ups and downs, everything has trials and tribulations and the people who can successfully navigate those they're, the ones who end up making money and you want to make money. So you should subscribe to the blog join the Facebook group. Yada yada yada you, you know, you know, you know.
Suggested Product to Sell on Amazon!
I suggest Spunks be the choice product to sell on Amazon. I mean the product has 5 stars! Check out this great pumpkin seed product. The video below gives you a look into the guys behind this great product.