Google Analytics Google Analytics is a free online tool that allows you to grade and monitor the traffic on your website. In today's competitive marketplace, the Internet is taken over from yellow page ads and is the first place your customers turn to when looking for your products or services, most business owners are content to be in the 50 % of business owners that actually own a website and Are just simply happy to have a website and don't actually take advantage of the huge marketing potential that their website has kudos to you for taking time for digging deeper and getting one up in your competition.
So what kind of data can we get from Google Analytics? We can tell exactly where traffic's coming from. Is it coming from Facebook? Is it coming from Google search? Is it coming from a marketing campaign that we're doing or possibly a newspaper article that printed a an article on our business and we want to know if that's driving traffic what's working? What's not, we get to have a real picture with that data of how we need to improve and continually increase our traffic to the marketing machine, which is your website, so I will cover exactly how to set up Google Analytics if you do not already have it Set up and I'll go through step by step and have you up and running in a matter of a few minutes.
Okay, in order to get yourself, a Google Analytics account. The first thing you must have is a gmail account. So if you already have a gmail account, you can simply step this or skip this first step here, where I'm just showing people how to sign up for a gmail account will be very short and sweet and then, shortly after we'll dive into the Google Analytics sign Up so anyways, just simply I've got Google open here I will type in Gmail and do a search and at the top here comes up Gmail and if you do not already have an eye, we will simply create an account.
Ask you to fill in all your personal details here: choose a username password. You know the deal, feel it fill in all that stuff I'll just quickly. Do that and then pop right back into the article. Okay welcome back simply agree to the Terms of Service. Okay, once you have your gmail account created you, you are now you have a actual Google account with a username and password, and the next thing you want to do is go to the Google search bar and type in Google Analytics and right at the top here.
You'll see Google Analytics, I'm just simply going to click on that and we're taken to this page and it's at analytics.Google.Com, for whatever reason, if you didn't get here through through the search, you can just simply type in analytics.Google.Com for this page over on the right here. You'll see sign up start using Google Analytics, we will click on sign up and it's a new account. What would you like to track? It asks you if you want to track a web site or a mobile app we're tracking a web site, which is the default setting tracking method.
The only thing we we need to fill out are these these boxes here right now, so the account name. So I'm just simply going to use a landscaping website you can type in whatever key in whatever you want. It's just a simple title for for your website, not terribly important website, name, I'm again just putting a landscape website and the website URL and the landscaping website that I built on was so whatever your URL is, or your website address, so Karan oops.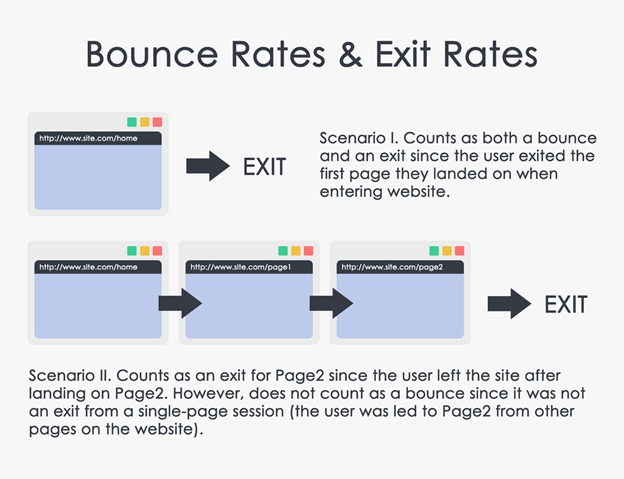 I spelt that wrong car on desk top.Com. So yours will be you know: Tom's painting, calm or whatever your URL is that you selected and built your website with the tutorial industry. Category select one we are in business and industrial markets, I'm just going to select. You can read through those find one that's most suitable to your business reporting in timezone United States, and we are eastern time zone where I am just select your correct time zone and then it lists a bunch of different things.
You might want to read through these that you share with Google. They recommend it, I'm just going to leave them ticked off, but if you want to unpick them, that's up to you and then we will click on get tracking ID. So once we click on that this Terms of Service pops up first thing you want to do at the top here. Select your country, the United States is already pre-populated, so I'll. Select that and then click on.
I accept now the thing there's a whole bunch of technical jargon and lines of code here that might scare you don't worry about that. What we're looking for is this tracking ID you're just simply going to click hold and drag copy. You know copy and paste that from the UA and then all those numbers to the last last number there copy that line right there and you'll see what we'll do with that next. So next thing I want you to do – is open up your website and then get into your WordPress dashboard, so simply hover over the title.
Click on dashboard, once you've signed in from your WordPress admin panel – and here we are in the next thing we want to do – is add a plugin so to add a plug-in again. We just simply hover down to plugins and slide over to add new. Now the plug-in we're looking for is called Google Analytics, and it should be this right now. Currently it's this purple one and we will click on install. Now it's got over 600,000 active installs installing and then don't forget to click on activate okay.
So now that is activated. The next thing we want to do is go down to settings hover over settings and then just slide to the right and you'll see Google Analytics now, click on Google Analytics and simply here web property ID that line of letters and digits that we copied before we're. Just simply going to paste that right in there and then click on Save Changes. Awesome. You just installed Google Analytics on your website, so it wasn't that hard I'd only to go to a couple minutes.
So now, if we go back to our Google Analytics, you can see at the top here. It says admin, that's where we grab that code and just basically did our quick setup. Next thing we want to do is go over to reporting click on reporting and keep in mind that it's going to take 24 to 48 hours before you usually 24 hours before you start collecting data. But if you go to this tab here, where it says real time, click on real time, click on an overview and we're just going to things.
This is a new account will just simply access out, but they have lots of little helpful articles and whatnot. Here you can follow along, but we'll exit that out and go back to our website hover over your site; name: click on visit site; let's click on a couple of pages: let's click on our landscaping page and then we'll click on our contact. Page, let's go over and see what's happening here in real time, so you can actually see in real time there.
Now we're on the contact page, there's those pages that I clicked you can see where I'm located and yeah and yeah. It tells you right now how many people are on your website and that's just the real-time data. So if you really want to get into the nitty-gritty of Google Analytics, like I say it takes 24 to 48 hours before it starts, recording and reporting data that you'll have daily data stats to look at and then you would simply go down to audience overview right Now we don't again, we don't have any data on this because we just installed the script, but it will keep track you can you can change.
You know your date range. It will tell you how many users you had what their average you know pages per session. How many pages that are looking at how long they're staying on your website? Let's say you wanted to look at what pages they're actually looking at you would go down to behavior and then site content and then all pages. I find this a very helpful useful one. Actually, this isn't too helpful right now, because again we don't have any data on this.
We've just installed this, but again that was behavior site content, all pages and it will list. You know each page how long they've been on that page and just give you an idea where people are actually spending time on your website. Another interesting one is acquisition, so if you click on acquisition, then overview, it will give you a breakdown. You know how many people are actually came in today or this month or whatever, whatever period of time you select from social from actual organic meaning, you know from Bing or Google search any other sites that might link to you.
If there's a you know a news article or something about your business, and then you see them coming from that news article, it would show up here excellent information again, there's an ad word section. If you do, advertising gives you data on on your ads and what kind of time those people are spending on your on your website, where they're going lots of stuff for you to play with on the left-hand side here, but again, those are some of the main Ones that I quickly reference are the the real time I will check just to see how people are interacting with a site overview.
Just gives you a broad overview of lots of important data points acquisition. Where is our traffic coming from and then again? Finally, at the bottom here that was right, behavior, site content and all pages there's a few other things in here like site speed a few little interesting little data points that you can check out later on so anyways I'll. Let you play with that and again the web's, a great reference if you're looking to that to know how to use any of these specific points.
Just simply, Google YouTube it. You'll you'll find lots of answers out there. So that's it for setting up Google Analytics. You will have all the necessary information at your fingertips to know how your customers are interacting with your website. Ok, so I have one request of you: it's a homework question and it's about bounce rate. Now a lot of you first-timers are thinking. Okay, what's Tom talking about bounce rate makes no sense, it's a term that the search engines came out with that, or I should say, Google, and in analytics it's a very important term, that you need to study, measure and try and improve bounce rate.
What is bounce rate my homework question? You is, first of all, you got to try and find it in your analytics. It's not hard. It's a couple clicks and you'll be on the bounce rate and what is bounce rate? It is a measurement of how many people come to your page or your website. Whatever page is Lena on your website and then click back, they don't proceed any further. They don't click through to a second page.
So basically, it's telling Google your websites boring, and they don't want to provide boring content in their search results. So it's important that you have a great sort of great bounce rate. A great bounce rate is the lower the score, the better so generally anything below 65 % is what you're aiming for or lower I've had some websites in the you know, 70 % 71 still perform not too bad, but they could be a lot better.
The all my websites, the ones that are 65 % or lower you know great – they they just continually gain traffic, so that's something to shoot for. So in the comments section below, I got a question for you. Please tell me what your bounce rate is. If you can just leave that in the comment section below that'd be great, and I do encourage comments, if you have any questions, I can be reached there or at the Tom towel com contact form.
If you have a question that shouldn't be in the you know, public section below one want to personally talk to me. I'r always make myself available and we'll get back to you. Okay, for you, Keener's in the crowd that are looking for some more information on google analytics. You can go to my website at Tom Telecom, slash traffic, that's Tom, tattled, comm, slash traffic and you will find all four modules actually that you will be able to take advantage of, but under the Google Analytics one I will include references to the various resources that I use where I learn my information about Google Analytics and you'll be able to take advantage.
That too, I have some of the follow some of the top people in the industry and anyway, so I encourage you to check it out. One other important thing is: I really appreciate it for those of you if you did find this article or this article series, the least bit helpful if you benefited from it, I really appreciate it for those of you that take the time to like or subscribe, so In the bottom right hand corner there, you will see a little Tom towel logo in the very bottom corner, if you simply click on that and it pops.
So you can subscribe to my blog now. What benefits you, if you subscribe to my blog I'll, be coming out with more useful information like this to help you and your business lots of free, valuable information that I'll keep updated. I promise – and I really appreciate if you subscribe to my blog and secondly, the thumbs up just below here, if you wouldn't mind hitting that, if you did find this useful, it really helps my blog.
It really helps me continue to stay motivated to keep putting out this content. So again, thank you for that. Ok, so that concludes this module on Google Analytics, and I encourage you to check out my second module that will help you with your small business and the second module is on keywords:
---