This is important for SEO reasons, because you can get a backlink from your for your website from medium, and you can also repeatedly and continually create an ad content medium very effectively, both directly by creating your own medium account and blogging directly.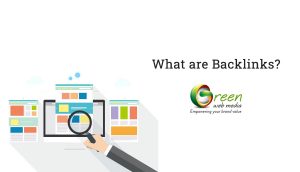 By creating a new story. You can, of course, and add media articles and other types of content. What I'm going to highlight in this article, though, is a smart way to repurpose your existing blog content to medium, so you can candy nose' continual backlinks and also have the alpha ability to be discovered. Lab of people who may not already know about you or your company or your husband, so this is a website I work on.
We recently did a blog post and some really cool new technology. That company is using and deploying in the oilfield and we'll syndicated that on to turn to medium automatically. So this is a recent blog post and hosted in the medium there's. The original post is the medium post and I'll show you two ways to do this. One is a new fantastic school called story. Chief story chief is a content management platform that allows you to create using inside their software system and then immediately publish to your blog of course, directly and then also to content hubs like mediums and share on social media.
In other places so create in one central location, with story chief publish both to your blog mediums and other places, very, very cool, emerging the tool and then also miss versions, will take an existing blog post that you've done and create a series of scheduled and sequence. Social media posts which you can automatically approve and quickly approve and without over the defining time period. This is my missing letter dashboard.
It's a missing letter kicked into action when it detects a post from one of your websites or blogs. Here it's missing letter. I have work to do to protect campaign from a particular blog post and designated social media posts, improve them edited them and now on the final screen improved campaign screen. I have the opportunity to boot this campaign and they will automatically publish on media so great way to get traction activity on medium.
My story's, so quick reviews medium allows people to post their own content, which, of course, a link back to their own website. Other websites. That's generating a backlink and you can automate the process of publishing the article get cool like story chief, it's a new content, marketing hub or contents indicators like missing rudder. So, with the store chief scenario, you would build all your content and story chief and then publish it simultaneously to your blog medium in other places, where out you publish on your blog post and then allow the listing letter can be stored.
So these are stories that have been draft. Other stories can see, how is the stories and backlinks will explode up and medium is a 80 plus the main site, and so this is. This is a serious tool, so definitely make use of medium in your SEO and back building strategy for more information on what we're up to be sure to subscribe to the platform shop, and I would like it if you like this article thanks so much god bless
---