Schoolers. I come on here to talk to you. I want to know how I can help you guys make money online. I gave you the tools I gave it the tricks. I gave me the secrets I gave you covers. I gave you a book examples. I don't know what else I can do. I gave you a book examples. I don't know what else I can do.
I gave you all the tools I gave you all the tricks. I gave you all the secrets: I'm write down everything you need to know. I'm sitting in my basement in my workout gym and my kids play studio. It's a triple. It's a triple decker and I'm coming on the ears to check in to see how you guys are doing with the school now if you haven't got into school, yet we're going to need to do that link. Should you haven't got into school, yet we're going to need to do that.
Link should be in the description, but if it's not you go to Travis, Ericom click, passive income or Travis Ericom, slash passive income sign up, it's free, yes, Jen get on and get on. The recent articles Jen there's no excuses out here. This is dumb teaching internet marketing, I'm teaching all the tricks. I know this game in a deep level. I'm also teaching you how to avoid the pitfalls. The truth, the tricks other people are using on you, okay Labs is here we hanging out moms at the coffee shop she's getting after it welcome Jen good to have you in the live chat.
Jen. Let me know I know you're running your own businesses you're doing a little coaching stuff. Let me know if you got questions on what your next steps are and I'll see. If I can help you out and then in the we have a discord group, it's a thousand to a thousand group, I'm trying to help a thousand people get to a thousand dollars in my and passive income. That's why I'm going live to see. If I can answer some questions yesterday, I did a how to start article.
I think it covered a lot of my philosophy, a lot of where I'm at a lot of how to start how to start making money online starting from scratch, starting from zero. What you want to look for in your business? So thank you, Jan what you want to look for like what is it? What does it mean to be a passive income or freedom business as we call it all the birds coming jeonhwa? We have the thousand to a thousand group.
I love the energy that's going on. In there we have producer visuals sound to just started, giving everybody some more music. That's Marie welcome! Yes, thank you for showing out the guide grandpa's here with the cats playing so Tom good time go to the guide. The group is on discord. The link should be in the description if it didn't make it in the description of this article and check out one of my other articles, descriptions thousand to a thousand group.
The discord it's hot in there we're getting along in there we're helping each other get off the ground on YouTube, we're helping each other optimize all of our stuff and get views and get subscribers. We're subscribing to each other's blogs. We're hacking the game, and then we got people, that's like helping each other with their skills. You know whatever they're good at so visual sound just came in and gave me some new music for my a article which is coming out tomorrow at 5 a.
M. I think you guys are going to dig it it's the best one. Yet I also have a patreon link in the description. If you go in there and click follow. Follow me on patreon. Follow me on patreon, hey bird okay, we're looking now now we're looking so follow me on patreon, and I just I just posted our early release article that I have tomorrow. Now it's getting more difficult, oh sweet! Look at this sweet baby down here: hey you been drinking baby, so these are the things you need to do.
You got to get the guide. I have everything in there. So then, when I go live, if you guys have questions, I want you guys building stuff. That's um number one. Everybody should be building something and now like Jen, I know you already got some stuff built, we're going to teach you how to optimize we're going to help you get traffic, we're going to help you hit different blogs. I just got some merch.
If you guys check my Instagram, it's travis underscore Eric. I put up my merch, or we just got our first sweatshirt back, I'm starting to order them from a bunch of different places so that we can make sure the quality is good. So make sure the print is good so that we make sure Haley likes them, cuz Haley's, very particular, about her aesthetic. She helps me a lot with that. Yeah we got merch, I'm running all my traffic to my merch store.
I got. I went from two views a day to four to seven. Yesterday I haven't checked today, but I'm hoping to get some consistent sales on the merch and then that's an Amazon merch and we're also doing tea spring. And then we got it's called red something red bubble, plate these little cats yeah, I'm not seeing any questions so I'll. Just keep on around man. That's Marie how's, the learning going bird then what's going to take lifetimes, but I'm going to do the best.
I can get in there and get that passive income guy, because right there is where I'm trying to break down the easiest way. I have the how to start guide, which just does like dudes the easiest way to start. You pick your niche make sure it's aligned with you. I have a little bit different philosophy than a lot of people that are teaching maybe make money online stuff one because I feel like I have integrity and a lot of people probably takes real work to get to a place where you don't just put money.
First right, so I want to help you guys out. I want to care, no one just lead you down traps or okay. These kids are Anna brown check out the description. The guide should be in the description. Phoenix it's at tribes, Ericom, slash, passive income lives come on. Oh we're, going to chaos, we're getting kids chaos to ask the kids, so um yeah, i'm going to try to go live! That's what i'm doing right here! I'm just going to try to go live! I'm continually updating that guide, so you sign up for that.
It's absolutely free. Can you please give me a quick rundown on youtube works with income melissa? I think you mean like how do you make money on YouTube? Basically, it's from the ads, but also you can monetize the traffic that you have coming in. So the more views you get, the more read time you get and the more people were coming to your blog and then YouTube promotes your articles and then they run ads on the front.
So you make money from those ads there's other ways, but that's basically how you start now. If you have deeper questions on how to start your own YouTube blog, that's where you want to get the guide, I actually have where you wan na do lips. I actually have cover templates. How do you do ads? You click a little button. I mean if you have a blog right now and you you have to be able to monetize it and that's going to take.
You have to get up your first thousand subscribers. Sorry about the roof, you know I mean, there's no good views down here guys. So I'm sorry about the background, but you have to get a thousand subscribers and then you have to have like 12,000 hours or twelve. I don't remember the number it's in the guide, but you have to basically get enough people to your stuff where YouTube says that you're eligible for monetization and that's a new thing when I started you can monetize right away.
But I think that led to some Haxorus like so I won't get too far into that, but you just monetize your article and then YouTube. Does everything for you? So it's passive income and then with YouTube is great because you can schedule your articles out. So for me I got a process where I could make like 30 articles in one day and then I could schedule them out daily. So I could work for like two or three days a month and then I get three articles coming out a day for a whole month and now I don't have to do nothing but hang out with the kids and learn about conspiracies on YouTube.
Do a lot of that? You know I like to wonder and wander so yeah if you guys want to smash like and make sure you subscribe, the blog I'm going to go deep dude, and I also I'm been excited lately because I started getting back into making more Abraham articles. You guys will notice I've been putting a lot of time into the music mixes like I'm trying to put dult beats behind Abraham good stuff. I haven't seen out there right now.
It's all meditation stuff, it's all piano, music and stuff. So I'm trying to make it fire, you know I'm trying to make it fly, I'm trying to spruce it up a little bit. I'm trying to make a cool again Sun, bring it to the lower generations lower by lowering age younger. Okay, you can use the word younger, partying, so tough sweet. Do you have to get permission from Abe to do that? You don't have to get permission from a no and the people that are running a bright now, basically, are pretty hands-off they're trying not to talk to anybody.
It seems like I have emailed them. I have called them they ain't getting back to me. So got ta wing it, so I'm just winging it a little bit, but there's a lot of so Abe because it's freely available, you have to keep your Clips under 15 minutes or they'll shut, your blog down. It'll shut your articles down rather, and you get three copyright strikes, and then you get your blog shut down, but there are some rules that go with it, but because it's freely available, you've got to be, you got to be good, got ta, make a good blog Or you're going to get lost in the sea of a blogs and now that's what we're doing with the group, though we're helping people get off the ground.
So, even if you are in a high competition area abraham-hicks, which isn't that high competition, it's not impossible, we're going to give you ways to stand out among the other blogs, and I mean I'm giving you my templates that I use you can change those how you Want and then we got a bunch of people in the group making AV annals and then we got stuff like sul fire academy. I have affiliate links for that.
I'm going to continue making that school better or that Academy better. Maybe – and I got a hypnosis DVDs to add to that – what's up little baby lambs, you need hang out with me. I just took one to the forehead with a hockey stick. What's that Batman, so I'm trying to just get back into the groove of going live again, making articles with me talking so genoise if you're just going to do you talking that's great but you're, going to have to find some way to show me I'll come with You you got a baby over.
There read her you're walking, so you need to find a way to ride keywords. So you want to be doing topics that are D. You want to be hitting keywords, so you're not just like talking to do talking, because then nobody's going to see you because, like Libby because uh I wanted to see a competition. So you want to do niche keywords, and I talked about this stuff. In my other articles, but that's why abraham-hicks articles are good because Abe gets.
You know: 100 200 thousand searches a month, so you put Abraham in that stream and then find a way to differentiate it. Whether it's like no ads no ads during is one one. Abers thing is they're doing no ads during which, like what all the articles are, basically anyway, the except for the really crappy ones, but Melissa, yeah tarot card readings could be cool. I would just say to get your traction where you're known for the Tarot you're going to want to try to do like different teachings on like what the cards mean and then off-topic well.
Thank you. I know we have a Sony a six day, seven-night Oney. I can't think of the numbers right now: it's weird a 7, a 7 3 a 7, the new one that came out. It's nice, it's a nice camera, my wife isn't very good. I just she's very talented and it's so fun to read her grow into this, but yeah. She takes all the pictures using a stand or using me as a stand, and how do I add those keywords, I'm sure that's your guide, yeah going the guide in the guide.
I teach you how to optimize every single section of the YouTube blog give you a little entertainment while we're reading. So that goes from the icon to the keywords, and then we have links for like vid IQ, which is a tool that you can use to make your blog better and then see what keywords other people are using and then I have in the skill section. I have like keyword, research or even in how to start there's a keyword, research section so I'll give you different keyword tools like Google Keyword, tool or there's like a SEM Rush.
One and I'll give you all those in the guide. Again, the guide is Travis Ericom slash passive income. It's free! It's going to give you access to everything that I've been making for this school and I'm giving that to you guys for free. I just want to get it. My goal is: get a thousand people to $ 1,000 a month in passive income and then maybe we'll know sky's the limit. But if I can put that group together, it's going to be very valuable and right now we had that discord.
This is where everybody's hanging out, who is building something actively, and that is where we're helping each other with our blogs, we're helping each other with our instagrams we're helping each other with. I don't know we have SoundCloud. We have like people doing everything, so I just started getting into merch a lot harder. If you look at my Instagram, which is Travis, underscore Eric lives, where'd you go you'll see.
If you look at my story today, I got a picture of the new sweatshirts that we got in. We got a new sweatshirt in and we got a new just a shirt shirt in and then I'm I'm driving a lot of aide traffic to that, and I don't know it's making it work. You know thanks Anna you're awesome, Anna, yes, so Melissa. I wanted to say for tarot card readings. I would find a way to build a bunch of content around Tarot itself like.
Why is it important? What's the history of it and then don't just guess: guy use keyword, research to guide the topic of your articles that basically goes for any company that you're trying to create any way you're trying to get off the ground online. It all starts with this keyword. Research to figure out what people are already looking for, so that you're not just talking about wallpaper when nobody cares about wallpaper but, for example, Tara, you want you know we're not going to rank for Tarot if you're, if you're just starting out.
So you want to find something like the history of Tarot or the history of Babylonian Tarot. You know how you kind of get niche down into these different ways or, like Tarot eyes, relation to astrology, so you can kind of use a few key words, but like the more niche down you can get it. The more specific you can get your audience the easier it's going to be for you to get those initial views and to get off the ground, because that's basically the hardest thing is once you get some momentum.
You know we have like Lewis Howes out here trying to teach people how to grow their Instagram account with his new course that he's got that he's running ads to, and so he forgets the first step, which has become Lewis Howes thanks guys. I don't expect you to be Lewis Howes, so I'm going to try to teach you how to get off the ground without being famous already, which is a something you don't see.
Many people trying to do because it's difficult, but with with the group with each other's help, we can make it easier ke. So you had the key words and Jen it's going to be, basically how you target those key words to the key words should be added on your title and your description. You should be using them in your tags, but a lot of it is how you target it's like they call it the blue ocean strategy.
If you want a book, there's a book called the blue ocean strategy, known on up your nose man. When I get off this live article I may or may not clean this basement. We just have a tornado coming through here names. I think the first time those names was lips in the second tornado, his name was Phoenix, boobs ha yeah. You put, let's put all this away. Little baby sweet sweet little baby, let's see if we can get it all back in the bag.
Okay, sweet baby! Again, I'm trying to get my live. My live chat, momentum back right. I was doing it every day for a while. If you go back in, we got the passive income school. I got lots of articles on how to start on YouTube on Amazon. Amazon is another great way to get traffic, we're all about getting paid to drive traffic so with YouTube you get money to send people other places, basically making it even harder.
Pickup lives. Perfect then, with Amazon same thing, and it's all kind of like I'm, really big on building an entire brand out so yeah you could hack YouTube. You could hack Amazon, but you want to try to build something. That's in alignment with you, so you can become a personal brand or you can make a brand around a topic that you enjoy so that it's not just a one-off thing. But it's something that you can continue to build on for the rest of your life and then this is like the true way to retire, because you retire by creating something valuable that people will just continue to pay you for even after you're dead, you can give It to your kids, you can whatever so and then you build a life that you don't want to retire from.
That's the goal right. You want to find something. That's in alignment with you! That's that you love to do and then like. Oh, nothing just playing with little baby lives in a little live article trying to teach people how get free yeah. You know yeah. So it's 20 minutes, usually I like going for an hour guys but we're busy. We had the kids here, it's chaos. So I'm going to wrap this on the wraps, I'm going to wrap this up.
You guys read my article from yesterday. If you're new, to my experience, it's called how to start and it's the top check out. My live articles check out the new aid that I'm doing go on my Instagram today. If you want to see my story, you'll be able to see the merch, the first merch that we got back from Amazon merch, I'm going to check the quality, I'm going to run a quality that by the wife. She is the quality, control expert and then check out the guide.
The guide is the most important thing: I'm it's a it's. A Google Drive, so I'm giving you access to the Google Drive where I have. I have more stuff than you can imagine you're going to look at that and you're going to be like. Is he seriously giving me all this stuff away for free, that's ridiculous? Who is this guy? Why is he doing this? What does he? What does he have? What is in it for him, you know, doesn't matter, I want to help.
I want to give away the freedom that I have felt from getting passive income myself. It's a beautiful thing. It's a beautiful way to live, and once you have, the mindset shift. You basically can't go back to getting a job and not building something for yourself, so it's freeing and then dude. I'm constantly updating that guide, I'm always making it better. That's for you guys YouTube Amazon. I have hacks so like.
If you have no creativity, if you have nowhere to start I'm giving you the steps, I'm taking away all the excuses, all you have to do is a little bit of work. It's a little bit of work, a little bit of building so but you're going to learn, really great skills tips. You can take these into any company which is which is beautiful. You can take them into any company, so this makes you a valuable person once you learn this stuff and then when the AI and the machines start taking over, if you can build yourself a brand or a personal brand, then you can become irreplaceable when they start Replacing everybody with apps – and you know, like all the lawyers you're leaving all the accountants.
Sorry, you don't got jobs, everything everybody's going to college for right now, I'm getting into huge amounts of debt. Well, the landscape is changing people. It's changing very fast, changing very rapidly. So we're going to try and make y'all robot proof right and the only way to do that is become a personal brand and to be able to create art and be able to create know how it goes quit your 9 to 5 well Melissa.
My personal story. I refuse to get a 9 to 5. I had I had ones on and off I mean probably since 7 years ago I was basically doing like odd jobs. I was making a little bit of money on Amazon and then I worked at a bar. I graduated college, so I was living on loans for a long time. I play professional poker, so I didn't have to have a job. Then cuz. I was playing poker and I was another one of those things, but I realized you know I just like always been trying to start my own businesses, so that's been happening for like 7 years, almost a decade, and so I didn't have a job in college.
I was living off my loans and then after college I bartend it and I was doing passive income stuff and kicking it around. And then I moved to Colorado and I got a job for like six months, maybe working Fastenal while I was doing passive income stuff, and then I had my first kid and that kid stuck up on me snuck up on me. It was unexpected little surprise and you know there was a lot of pressure, then to get a job, but I just refused.
I said no I'm going to make this passive income thing work, no matter what and then it was like kind of coincidental like as soon as the kid came clicked put in so when I figured out all the tips and all the tricks and everything that I'm Giving you guys so for YouTube. My first blog made two thousand dollars in the first month, but then that blog got shut down, because I was updating or uploading like full audiobooks, which is you know it's illegal sorry, but I was hustling dude.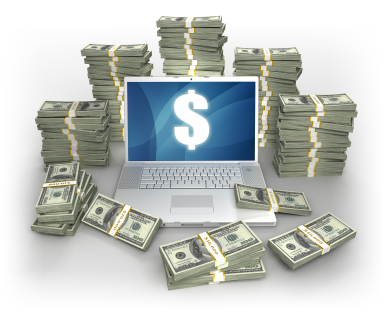 I had a kid. I was trying to make money. I was trying to figure this thing out. I was trying to have to be able to stay home with them right. So then, then I found some earnings on Amazon and I've. Been I've been kicking around Amazon books for a while. My buddy Nate who's in the chat who's in the discord group, pushing ttan. You can go talk to him. He'd been. I gave him Amazon books he'd been kicking around for years.
He been writing his own books. He been hiring writers and I've been talking to him, and then it just clicked for me the fastest way to do that, which is in the guide. I'd give you the fastest way, and once I learned that it was like three months before I was making like 10 grand a month in passive income from that one business so and that business I haven't touched it in two two years now and even a year Before that I had it all out sourced, so I had writers at 21 writers working for me and I had one point I had my grandma and my mom working for me and then I you know, working with family can be tough, so I replaced them with An outsourcer you know: I've been through the wringer.
I've been learning how to outsource these things. How do systematize everything? That's what I'm good at, but anyways yeah it took me like three months after I figured out what I'm giving you in the guide. I got it really fast and I flew when I went off the ground so well. Babe suite law, baby labs, but the thing is is once you have. This mindset shift from train trading your time for money to creating value that people can consume again and again and again, and you build the brand.
Then it really doesn't matter how it is it's just a matter of time. It's just like. After a while you will, it will click for you. So that's everything like my wife she's when she had this shift. She started figuring this out. Now she said stuff like dude. I couldn't like she'll have opportunities and she's like. I can't do that because I can't just work for somebody else and now she's she had a phone call today and they're going to char they're.
You know they're trying to pay her more to do like influence or outreach for their company and she right now she's doing like the aesthetic. She loves the photos of it, but it's tricky because they'll want you to take on more than you actually wanted to do. So it's really powerful to be able to say no, actually I'm just going to do what I love to do, instead of roping me into being an influencer or in a social media like a role or like be hired as an employee, or do anything that I Don't love to do and that's really powerful because it can be hard to take off from the ground because you'll make less money from each individual client.
But if you stay in what you're really good at and what you can give to the world – and you don't waste your time around, the edges then like well, she can hire more clients and they can pay her more money than her old clients and she can Add 20 of them and they can all pay her. Like ridiculous, I mean the amount of money that you can make is is exponential and, more importantly, how you spend your time and what you do every day can light you on fire.
So then you're it's an alignment with the ABE stuff, because you love what you're doing that's the most yeah yeah I mean that's. The bug you catch is that you you get by on your on the side, things you know uber or with lyft or with any, with anything that you can bartending just something to just be able to keep your freedom so that you can keep creating businesses. And I don't know I just I don't.
It was kind of apparent to me in college that that's that that path was just um. It was a trap better, like I mean dude what I'm an ADK of student loan debt and with a traditional job. I will never get out of that. I hope I will probably pass that down in my kids, so I was like something right about this and then I was in. I was like pre-med and then I went into nursing school and you know it's like automatic.
Like 80 K a year, but then if I need to make, if I want to make more than that, I would have to go back to school and get more debt, and I couldn't make that much more. So I was like I don't know I like stuff with no ceilings and when you run your own business and when your critten streams a passive income, there are no ceilings, you can just add another stream or create another company, and the hardest part is just like Figuring out all the pieces, because it's it's a huge it's like trying to learn Chinese or something it's like it's a whole new language and the Internet has trips and like say like there's ways to waste your time that are infinite, and so that's what I'm trying To do with this guide is give everybody a focus.
Let them know like the easiest fastest, quickest way with the least effort, like that's what everybody's looking for right. So I'm trying to give that to you and then as even more valuable than that and something that I never had was like this group. So, there's thousand to a thousand group: that's on discord, great energy in there everybody's helping each other in there – and I don't know it's really so much deeper than just making money online.
It's really about a lifestyle and not sacrificing who you are and creating your life to go. It's up jam in alignment with you, what you love values, how you want to spend your time, the people you want to hang out with it's just like it all matters. So then I got other stuff there's like Seoul Fire Academy. I think there, if you guys, haven't been on Seoul Fire Academy. It's a school Haley and I put together when we went into the mountains Academy and I have a master universe course on there.
So, like I'm, I don't know I've I've gone deep on the law of attraction stuff. I understand that stuff in a pretty in a pretty deep way, deep enough to know that everybody has their own path and that's just not how I want to show up in the world it's by telling people what to do as far as spiritual, because my next Date: what's up tias and arrow t0 go it's a dope name. I wish I could read better, but what's up it's good to see you thank you guys for reading this article and for hanging out with me and if you guys want to learn about passive income, getting that dollars into a thousand group.
It should be in the description check me out on Instagram. I got my merch up there. Travis Eric go to Travis, Ericom click, passive income. That's going to get you the guide, that's free! That has all the secrets, I'm adding to it every day, I'm always making that thing better. There's info in there that you would be charged a thousand bucks to get access to, and I'm giving that to you for free, because I care about you, because I want to try to free as many people from this system as I can.
So. No lowering all the barriers, the entry seems like a good way to start doing that here's a little baby libs, that's the other thing. Like I'm a father, I'm not you know. I mean I care more about how I spend my time than I do about how I'm working so I've spent a lot of time with my kids with my wife, we're always growing from the inside out. It's much more important to me than like, but don't get me wrong, I'm aiming for billions.
So this is no there's no joke, but I'm also I'm just not of the mindset that you should hustle every day and sacrifice anything like if you sacrifice your health for money, you're messing up because you can't buy. You can't buy your health so knock that off. You can't you know you got ta sleep and you got to eat right and you got to raise your energy because everything that you're creating outside of that comes from you being balanced as a person.
Okay thousand monkeys, baby. That's right! That's right! Melissa! I wan na see you in the group. I want to see you guys in there be active, build something Jen. I know you got some stuff built. Let's take it to the next level. Let's optimize it, let's run traffic to it. Let's find some different ways: baby. We go get you some vitamin C. Some orange juice got a little bit of that runny nose. What you mean to you, what you mean when I see all your media blogs baby? Well, so I'm trying to build! You want a bottle lips! Okay! So if you look at the guide, I'm trying to build freedom businesses, so I mean I don't know what you mean exactly about offline income, but they rarely fit the freedom business model, not that they can't but freedom business model.
One of the things for me, and it doesn't have to be for you if there's not what you want you can. You know take the pieces that I can teach you that resonate and then disregard all the others that don't fit or that you want to do different. That's completely fine, my way! Isn't that the only way it's just the way that works for me, but as far as being a freedom and a freedom business, one of those things is I'm being location-independent, so online allows you to freedom, to work from a laptop or to outsource stuff or to Schedule stuff out so that you don't have to be there there you go.
That's your name. Did I say that right so not using online meet social media. Do you have offline from social media streams of Revenue, offline streams of revenue like what would that be? I don't know it doesn't compute Diego. Thank You, Man, it's nice, to meet you. I don't know it doesn't compute for me. When you say offline, I don't know, I can't it doesn't offline online. I've been on the online world for a minute, but I know some of the older generations who didn't grow up with cell phones in their hands.
Those balls lips, that's displaced enough of a mess already we're not getting out. The thousand balls here come here. Lay with me: let's have a battle. What do you want? You want two balls, so you don't have to use social media. My guy, I I'm not on Facebook. Really. I deleted the app off my phone. I check it very sparsely it's it's up to you and what your thing is. So no I mean I I kind of I advocate creating an entire brand around what you're trying to do so I mean I'm big on like.
If you look me up you'll find me on Facebook. You'll find me I'll, read it. I have a reddit blog you'll find me on like every platform, because I like to experiment, I like to try everything. I have a bunch of different merchant cons. I got Amazon merch, I got a tea spraying. I got a bunch of them, but that's me and I think that's part of me being a teacher of this passive income' thing. It's like I have to try everything.
I need to know what the best route is and what doesn't work. So good worked in working from home. You don't need all the platforms. If you follow the school, you could do one platform well and win. So I have made full-time income on YouTube alone. I've made a full-time income on Amazon alone and I'm continuing to add more so we got, you know, got schools, there's coaching, there's, there's all kinds of different ways that you can do this and I'm really big on like.
If, for for one, you can't be stuck in who you are so if there's something that, like is just a mental block for you, it's going to help you a lot to expand, but the second thing of that is like don't do anything that you don't enjoy, That you, that you hate that you detest like if you hate going on YouTube or whatever, which doesn't make sense, cuz you're on it right now, but there's a blog out there.
That fits you and your personality. You don't have to be expected to do anything that you don't want to do. That's like what I'm trying to do here is not get you to sacrifice, but get you to have your whole life in alignment with who you are and how you can give value. Specifically to the world, I do believe that every single person has something that they can give the world that is unique to them to their experience, to their skills to their mindset, and they basically just need the tools to understand how to do that effectively and how To get seen because that's the hardest part when you're starting out right, Lebs just getting off the ground, how do you get your first thousand followers? How do you get your first thousand dollars a month in passive income, and I see most teachers are trying to teach people who haven't got that step like step two step.
Two is like: how do you run Facebook Ads and how do you get your funnel right and how do you get you know, but first you need traffic. Okay traffic is step one. It's the hardest thing to do, especially with no money, because most people are buying traffic and they're, sending that traffic somewhere that doesn't quite work and they're just wasting money. There's a lot of ways to burn money in this field, which is why I advocate starting with none, which is another reason this school is free.
Yes, ta go read that material. I think you'll like it. You know, if it's overwhelming for you, then maybe this isn't your thing, and this isn't for everybody like some people like in told what to do not-not-not, I got on meaning like that. You know it's like some people would rather somebody like direct them and tell them what to do, and then they get security that way of like ok. I know that you've got this and there's just it's people all right.
It's just people and every single one of us fits perfectly in this world. So there's nothing wrong with that, but uh this isn't for everybody, but if it resonates, if something's here for you then go check out the guide, it's a great place to start. I try to put everything in there and then, if you have questions on any of that stuff come into the discord group, I think Jeff will be able to help you Nate will be able to help you there's a bunch of people in there who know what They're doing who've been around yes, that's Jim, yes, Jen, Jen you're in the group.
I think right. I hope so yeah. It's it's cool, startup blanks. What is your philosophy behind creating online streams of Revenue? I'm sorry. I've been a little behind your stuff, yeah dude catch up on the other articles, I kind of go over this every time I think, but basically I think so, especially for my own experience like you never know when something that you're doing is going to get shut Down or can get shut down, it's just like the platform change is or the thing that you're doing is controversial and it's not something that the controllers want out into the world or, like maybe I said, the wrong thing on one of my live articles, and now, Like my stuff is blacklisted, and so now my revenue goes down like whenever somebody else controls the stuff that you have.
You need a bunch of multiple streams in order to get that security, so I've gotten YouTube blog shut down. I've gotten Amazon accounts shut down. So I just can't phase you, you just learn every step of the way, but then, most importantly, you create multiple streams of online income and that's good, because multiple streams of income is good. You get paid on different times of the day. There are different times of the month now Libby's running around, with no diaper on go pee in the carpet, which is just it's a good time per traffic to YouTube.
I don't know the context of your question Jen, but just traffic in general. It's the first part. Every time, okay, I sense yes bless her she's amazing, but I sense that I have some chaos burns. So I'm going to have to go wrestle the chaos clean this house up a little bit tackle them. Cats hang out, maybe read a little movie. Maybe we'll play a little bit of Mario, I don't know, but thank you guys, thanks for reading, I'm going to try to do this every single day we're going to see how that goes.
But I want to I'm going to be I'm going to be in the discord, I'm going to be helping people out as much as possible with you guys questions and then any big questions, I'm going to add it to the guide so make sure you're. Reading the guide make sure you're checking it frequently and then, if you have questions yeah feel free to reach out on discord, feel free to reach out on my next live article hit the bell notifications.
All that good stuff smash like subscribe. Jan, is a frequent ask. Jenny questions she's smartest, lady, that I know she comes back again and again. So thank you. Jen I've been focused on a minute on research, get to play with Google Earth Pro you're, getting us to free traffic. Seeing discord, sweet beautiful! Yes, oh, you know, she's naughty dog yeah guys it's been real. Thank you on this one. Thank you.
Go on yeah Amy up on discord I'll be on there checking immediately love you guys. Let's get freedom, financial freedom, baby thousand people into a thousand bucks a month and passive income. My name is Travis Eric. I'm your passive income spirit guide, I'll, see you tomorrow.
---
Website design packages are a great way to improve your digital marketing image.