Local Google loves Google and, if you're in business, particularly if you have a local business and you aren't taking advantage of what Google is doing on the local level in your area, you are missing out. So my good friends, John Currie and Paul Truscott, have put together an exceptional training on how to take advantage of Google business pages, and I just brought the main page up here.
Just to kind of quickly give you an over. You know an overview of what they have here: the importance of categories, what you need to have on your page. They go through this in great depth and gia relevance like how do you make sure that Google knows that your business is where it is, and the world has changed used to be everything was done on desktops. Then it was on laptops. Now it's on phones, so people are walking around they're doing a search.
Google knows where they are because they have GPS on the phone and you know where you are and then they can match you up. So it's really really important that you take advantage of what Google is doing for your business. And then there are other Google properties that you can be using to link back and and add more juice and more power to your listings and then talk a little bit about brands, traffic strategies, link building, which is really really important.
And then for those of us that maybe don't want it, we'll just read and they want a Rutten. You want to read: they put together a bunch of supplementary PDFs, so they're, comprehensive and full, and then, in addition to that, they're holding regular webinars so that you can ask questions you can get up to date on the latest, the greatest things that are happening in The world of Google business pages.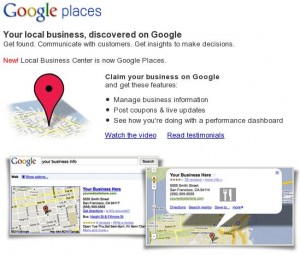 So if you have an opportunity to take the course, I highly recommend it and if you're a local business this is pretty much must reading must implement. So, even if you're, not looking after your website and your online marketing have those people that are read this and and use principals use the strategies, use the tactics that John and Paul share because they work. These are two gentlemen that are sharing their knowledge of what they do day in day out, as opposed to people that are just theoretically thinking.
Oh, this maybe should work, so, let's just put it all up there and sell it every day. Both these gentlemen are working on their own local businesses and having tremendous success from that. So I have no hesitation in recommending this course, and I hope you take it, and I hope you have tremendous success with your local business and your local business marketing. I'm scott patton, the dean of law, economics and pathology.
Thank you very much for listening and we'll see you next time. Everybody bye-bye
---