You would think Layne Becker would be excited about this, but he literally vomited when this occurred. Why is that? He made no money and when I say he made no money, I'm talking about zero him and his early investors. How did this happen? We will get into that, but that's the premise of this article, the fact that artists and founders are so much alike. A lot of times we actually over demonize the music industry, not realizing that this is just how business goals.
If you don't handle your business, and I want to contrast the differences between the two actually more of the similarities between the two, hopefully you'll be able to transfer the knowledge, see how it applies and, at the end of the day, become a better business person. In your own particular area, so starting with the artist and the founder right, those are the same person in this example and similar to the artist right.
Their first round of funding where they get their first money is either themselves when they're starting their company. Maybe they might be hitting up friends and family, there's literally a friends and family around that people use colloquially a lot because they're kidding up calling everybody in the family asking for money trying to save money for the business or angel investors, which is kind of a Somewhat of a next level, these are people who will invest, they have money but they're, not truly those venture capitalists, which is the next level.
It's the same thing for an artist right, you're, either funding it yourself or you're, scraping around asking people. You know the next level is when things really starts to get tricky, though all right, the venture capitalists and the record labels, so the venture capitalist, obviously the founder side, we're thinking about tech and a lot of the other industries and then the record label side, because Both of these people can be helpful all right, but at the same time, these people are no one to play with.
So leverage is important for both companies on both sides. We hear so much about artists needing to build leverage if they really want to get a deal where they're not screwed with a label, but the same thing goes when it comes to business in general, if you've readed any episodes of Shark Tank. What do you see? What are yourselves that's one of the main things they're going to add. They might entertain all the other stuff, but before they start investing they're like yo, what are the sales – and it might have been this great pitch to where they were so bought in, but once they hear they're in zero sales, they're like whoa same thing, for an Artist right, why does that make sense? Because if anybody is investing in you, they're investing to get a return and their return has to answer to what actually happens with the investment right? Do you have fans? Can you make the money back? Is your product sellable? Do people actually want your product? Can you make the money back? That's the end question, and that doesn't mean that nobody appreciates art.
That doesn't mean that nobody appreciates somebody meeting a chance and all that stuff. It just means if you were an investor, you expect your money back, so you have to analyze not based on the heart and what I believe is awesome, music and all that stuff you have to analyze on. Will this vehicle bring me back my money, you put yourself in a better position to have some sort of leverage Point Blank period and if we look at Shark Tank again is another example.
You'll see right that people get some pretty bad deals at times or offers write. Some pretty aggressive offers some of the investors to take a lot of control from the people if they don't believe that the person is right, so you'll see a situation where literally Mark Cuban – or somebody will say, hey, I'm going to just give you this much money. But I want the whole business cuz. I don't think you're the right person to run it, the less sales you have, the less likely people will want it at all or the more they'll want to control your situation.
Point Blake, so leverage. Now, on the founder side, you might have customers or users and on the artist side, of course, you have fans and in the same way as an artist you're looking for your first fans right and you're, getting your early product out there, the early version of yourself Out there, businesses are doing the same right. They have a a minimal, Viable Product right, the product that can find and connect with the fans who need it, the most or the users who need it, the most and they're trying to connect with those people.
So they can get some feedback and some money that gives them a tomorrow, so they can build and continue to get another tomorrow and another tomorrow until they get to a point where they're a full-blown business that can is truly self sustained. That's the same thing that you're trying to do as an artist right, you're, trying to build fans and build fans until they can start to fund tomorrow and then fund another tomorrow.
Until you have a lot of tomorrow's and your tomorrows become weeks months and years, you have a full-on career, it's the same path, business in so many ways it's sex, especially principally, is business so that core product and your core fan base. Those are the things that start to relate right: the core product with the core customers and then the core music, like that initial, that niche type music, not just your commercial stuff, and then the core fan base around that and both of these.
This is when it gets more interesting and something that has to be readed out for, and that is the fact that there is core product on both ends. You have the type of music of yours that your core fanbase loves and a company has its core product right. That thing that solves the initial need, but both have a tendency to get caught up in features so for a product in a company features, are something that are additional to the main thing that matters, and sometimes the features are so shiny that we're like yo.
I'm going to chase this, and this is going to change the world, and this is what they're going to want they're going to love me. But the thing fails in the same way the iPad, it's kind of a feature of a product right when we're thinking about a bigger company. It's an extended brand line that doesn't necessarily have the need of the phone and it doesn't have the need of the Mac. In itself, it's that middle ground, but you can do the same thing with a specific product.
Let's say my Mac, all of a sudden had a heat pad. That was warm because it would be cold outside right at the mouse. Like I touched it and all of a sudden the computer got warm. I could put my hand on it. Yeah, that's nice, but I can't put my entire direction of my company on that, because it's not the core product, even though it's cool companies get lost on that. That sounds like an obvious example, but companies get lost on that all the time and artists do something similar when they try to get caught up in this whole diversity thing – and I want to do all this stuff, but forget what my core fanbase loves me for And it's nice, you are a person, you should be able to express yourself and get all these other things out, but you also when we're talking about it from a business and have to be able to answer to who your core fan base is and what's going To keep you in there and then last but not least, this is where we get back to get satisfaction that acquisition, how to founder, had zero dollars, losing control alright and there's two ways to look at it.
First, you have to lose control that happens with a lot of founders and the business starts to go down. We can even look at Steve Jobs, even though you know, arguably, he wasn't completely ready to even take it to the space that it eventually became, but the whole idea of losing the DNA of your company losing the DNA of your company, those founders losing control, because You decide I'm going to put a CEO in this place – a seasoned CEO in this place, because the founder doesn't have that experience and I, as an investor, want to make sure that my investment is protected.
I don't want to trust this newbie with it. That happens to a lot of founders. They literally get booted just for a seasoned. Ceo now same thing happens with artists as well, though, when you get in labeled situations, and you get all these, you know mines in the pot. In that situation, the artist is losing creative control, so you'll hear a lot of artists, say man, I listen to too many people, or I allowed other people to really take on my project when it wasn't coming for me and now, because I lost that creative control.
My product became something that it shouldn't have and the companies get affected the same way they go down because the consumers they feel it, but in the last level of losing control that I'm referring to is obviously the fact that this founder lost control of their business And how did they lose control of their business? They lost control of their business through investments all right, because these people start to own more and more of your business.
In the same way, your masters might be owned if you're, an artist right or whatever your IP right, your your image can literally be owned as an artist. This same thing essentially happened to this man in Layne Becker story. You can actually see a combination of all the things that went wrong because in 2010, three years after I'm founding the company, he got pushed out three years after the company sold five years later.
But it didn't just sell because it was doing well it's sold because it was either going out of business or it was going to be acquired. There was something called a fire sale which means look week. Somebody buyers over out of here. We don't really have a choice, and why was it in that position? Maybe some of that could be contributed to not having that initial creative energy that person that was supposed to be there in the same way, the artist should be involved in their project in that creative process, they lost that DNA when they lost the founder.
That can play a large part into that situation and then, last but not least, though Becker actually admitted to not being honest with himself and that being a large portion of why he lost control. And what I mean by that is think about as an artist when an artist wants to hop into a deal knowing they're, not in a position to be in control of their career, knowing that they don't have a true fan base that reality is not there.
However, they allow themselves to think and feel that they're bigger than they are, or they allow other people to pump themselves up to feel that way, because the label or whoever you're, trying to sign to it's going to pump you up and make you feel that way. They allow that to happen, and then you put yourself in a aggressive financial situation that you can't account for right. You take a bigger investment that you're not going to be able to pay back.
It's an artist taking a huge advance when they know that their fan base isn't in place or just taking more money that you need in general, where you can one operate by yourself or maybe you just need a little bit to get you by, but instead you Want to go for the big pot when you're not ready to even take that bike. It's something to consider, because, again, all these problems exist in all types of business.
The principles are always there is just if you notice them or not and again, no matter what type of business you're not going to win doing bad business. That just is how the game is going to be set up. You can't expect anybody there's going to be putting money into you to look at you purely for who you are and and the amazingness of the product. At the end of the day, they have to make their money back that's their goal, and then you have your particular goals, but once you take their money, you also have to answer to their goals as well, because you have a fiduciary responsibility.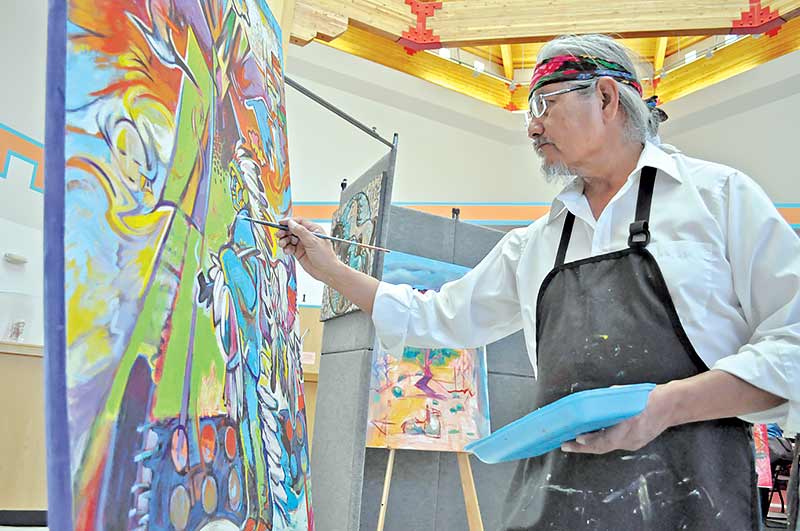 That's just something to consider. Please please of course, start to look at other forms of business to really inform how you can look at music and and move throughout your music career and people outside of you know: music, look at music because music is helpful. There's situations and analogies are all there. I would like to know what you guys think. Do you guys see similarity between tech founders and artists? Do you guys see any other business celebrities or have any other stories? Anything that's interesting to tell and other than that.
This is yet another episode of culture shock where we talk music business in pop culture from a different perspective, you know what to do. He dares subscribe.
---
My favorite musician as of right now.