So I asked why, wouldn't he sell his services and earn money to buy a drone, but how can I sell my services? He asked: let's talk about how to sell your services whatever they are. I was a freelancer for nine years, so I know that struggle is real, especially in the beginning, when you don't completely know what you want to do, what are your strongest sides? Who is your client and what that client wants a bit of autobiography? I wasn't always a VFX artist.
In fact, I was really distanced from any kind of tricky stuff. I started my journey in Photoshop. I was doing web designs at first and the first thing I ever sold was a redesign of hip hop or not even on an entire design, but some elements like hero, image, icons, buttons and stuff, like that earned my first $ 50. It wasn't even an online day the guy who ordered that was someone I knew, and he knew I was doing some stuff in Photoshop.
So what is it all about? Pointers start small. If you know anyone who needs design of any kind talk to them, offer your services for cheap. These happy clients will spread the word and you will start getting more and more projects. On my own example, the guy I just mentioned was happy was with what I did for them and they started to order posters for every event. They have for $ 50 each and it was super awesome for a school boy over time.
Other people started to ask me to do stuff for them all sort of things. Business cards logos, web designs, posters: this is how word-of-mouth works, and this is how you build your real reputation. Word-Of-Mouth is great, but in order to get more and bigger clients, you need a portfolio to showcase your current level. It isn't the challenging in the very beginning when you don't have any clients. Yet my solution was simple and I'm pretty sure that's what a lot of you are doing.
Anyway, I was making logos, websites and all that stuff that I already mentioned for fictional clients, and that way it was a good practice for me as well as I was able to build my portfolio, it's a perfect way of doing it, because you don't have any Limits or guidelines to follow you can showcase all you got at its best, so do it as much as you can, because clients work is rarely something you would want to put in your showroom or portfolio clients.
Work is a strong mix of their desires. Your resistance, shitty compromises, because, in the end of day, client has to be happy, and this is a rule. Clients happiness in your reputation are too closely connected. Things always always always finish your job as good as you can, while good feedbacks will slowly pull you forward. One bad feedback will throw you back really painfully where to showcase your portfolio.
A while ago, I had a really good custom-made website. It was my design executed by a really talented front-end developer. But when I was changing my brand, I got rid of website and lost that source fast. I don't know what I was thinking about, but I remember I wanted more flexibility across multiple platforms, so I used Behance portfolio service for a while. Nowadays, I believe it's free for anyone.
Who's subscribed to Adobe software. Great thing about this service is that it's linked to your Behance page. So whatever you upload to be hands automatically appears on your website. It's actually really convenient, so much convenient that I already said. I got rid of my unique website, which still was a dumb thing to do. Speaking of Behance its portfolio showcasing platform more than it's a platform to find a freelancer or jobs.
However, I had several projects from it, so, even if you don't want to use their website service make sure to have a profile there, cuz it's it's anyway, beneficial to you. Behance is number one platform: employers surfing when they're looking for creative solutions, inspiration or people. Behance is a good base, apart from it try to maintain a strong presence in social networks, Facebook Instagram Pinterest, whatever platforms there are nowadays, your ultimate goal is to showcase what you got to as many people as possible on faith on Facebook in particular.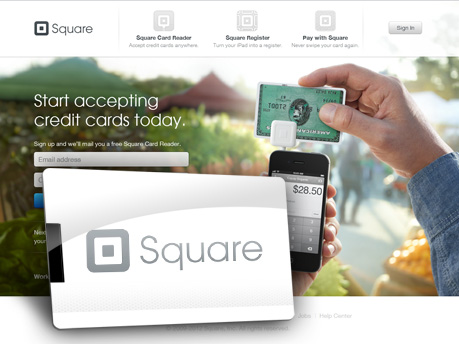 Find groups that are relevant to what you're doing share your work. There comment on other artists works, be active, employers are sometimes checking those groups out and in some of them I've seen they're proposing projects looking for people. So, for instance, I'm a member of octane render group in facebook. Apart from brilliant artworks, people are posting their iíve. Seen couple of job offers project offers posted.
There are two, so whatever you're doing logos, Web Design, CG and VFX paper origami find relevant group and be active in it. Finally, one of the most effective ways of selling professional services, for me personally was dedicated freelance website. There are free ones and paid ones for both freelancers and employers. I haven't used any of these websites for years now, but I suspect not a lot of things changed.
Last year we used freelance com to find a guy who would be able to model some stuff for us, and I was impressed by service on this particular freelance that come both employer and freelancer are safe. So it's flawless safe and straightforward. The freelancer we were working with wasn't allowed to do any other project while he was working on our stuff and he was paid only when the project was approved.
As an employer. We had to fully pay everything to freelance calm, but the money got released only upon projects, a pro approval and it's super awesome. Cuz. Both sides know that they are serious about the work. Freelancer knows that money are there and they're waiting for him to finish the work. Employer knows that freelancer won't steal the money and disappear. This service really makes communication between freelancers and employers really simple.
Ten years ago, when I was freelancing, workflows were not developed on that level I personally experienced when employer disappears and not paying you, I've seen other freelancers disappears and not delivering works, and things like that with freelance comm, it's just not possible it's eliminated, so both sides Are honest, awesomeness just check it out? What about the price price is very important start small, remember $ 50.
The trick here is, as the demand to your work grows. Price can grow too. Remember demand price, not vice-versa. If you over value your work, you'll, probably find yourself without any clients at all to estimate the cost of your work. Use freelance websites as well go to projects find a project. You would like to work on and usually under description. Other freelancers are able to propose to the client check out their work check out how much they want for day work and compare your level to their level and that way you'll be able to find out what what's the price be competitive.
Do better job slightly cheaper than others, but don't drop your prices crazy low, be adequate? Last thing I was doing was least effective and least appealing to do. I was doing cold calling sort of. I was sending emails to every studio alight, offering my services I've, sent hundreds of emails and felt myself like hardcore spammer, but from those hundred couple of them replied and the collaboration was great.
We worked on numerous projects over years. Any possible way of reaching out to client is a good way. I've been there. I've done it, you can too. To summarize, if you want to freelance and effectively sell your professional services, you should concentrate on building a strong presence on both social media and freelance websites. I've listed a couple of freelance websites in article description for you.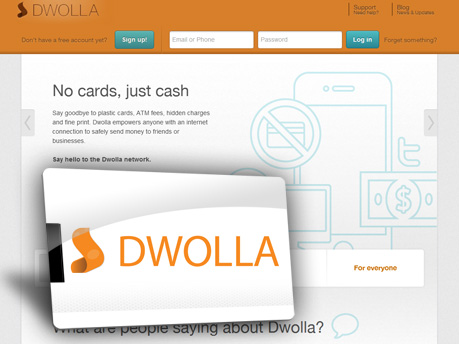 There are paid services, some freelance websites for freelancers things like boost your rating or somehow decorate your portfolio. I don't know how it works not now, but so, if you can use this services cuz, it's really beneficial to you like in games, same principles. You pay you benefit and what's more important and shows the employer that you're serious about your work, be active and just grow your network.
Apart from that, don't forget about your personal projects, creative stuff and stuff, your most passionate about! Do it upload it to your portfolio and push yourself to grow? Your level comes up if I was helpful in this topic thumbs down if you're one of those guys thank you for reading guys, see you in the next one peace.
---