I've been working with clients all day today on their websites and their marketing and I've been noticing some consistent themes that I've been helping. My clients through, and I want to just share those with you. So I want to shoot a quick article. It's really simple! I'r going to give you three quick tips for your insurance website. Okay, so the first tip I want to focus in on is speed.
Alright, so that first important part is speed. Now we're going to throw up a link on the screen, and it's also in the description of this article, where you can go. Do Google speed tests all right on your website? All you do is go to that link you put in your URL and it'll. Give you sort of a rating of one to a hundred on your mobile version and your desktop version. Okay, your website speed is incredibly important.
Okay, there's a couple reasons: why one it's going to drastically increase your costs on your marketing efforts if you're driving website traffic tooth to the page, your Google, if you're doing, search engine optimization, it's going to hurt your SEO if you're doing paid ads, it's going to Hurt your cost per conversion because people are going to balance instead of actually convert. It's a very costly mistake, and typically it's not that hard to fix some people just don't know that they have a slow website.
So if you go to this link, you type in your URL it'll give you a rating out of 100 10. If you are looking at that number and it's red or yellow it's time for you to make some changes on on that site, speed and do what you can to increase that site, speed right. One of the things that I also want to go through and from a second-place is to make sure that your website is secure. Okay, now this is there's a lot of you know things that secure could mean, but there's one specific version that I want to kind of make sure that you're aware of right.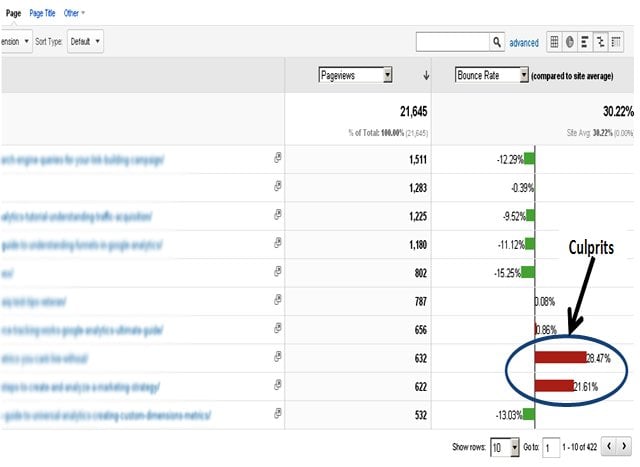 So if you go to Google Chrome and you type in your URL and you go to your website on the top left, it'll say not secure if it's not secure, so if you put in your Google URL, it says not secure. That is a problem. That's your SSL certification. You need to get that fixed, because Google is starting to highly highly reward secure websites over non secure websites. Also, it hurts all of your paid advertising, etc.
So if you know some people, don't really know what that is or what that means. But if you see that little not secure before your URL in the search bar of Google, Chrome, you're you're in deep trouble, you need to do what you can to fix that. If you need help, we would love to help you out with that. It's not rocket science to fix, but you could reach out to us and we can kind of talk through it all right.
So that's the main thing I want to talk about unsecure. The third thing I want to go through is mobile friendly. This is where I'm going to spend a little bit of time on this article, all right, mobile friendly now everybody knows their website needs to be mobile friendly, but is your website mobile, friendly, okay? So we're going to put a link in the description? That's Google's mobile-friendly test and what you need to do is go to that URL put in your website and it'll give you different versions of different windows to determine.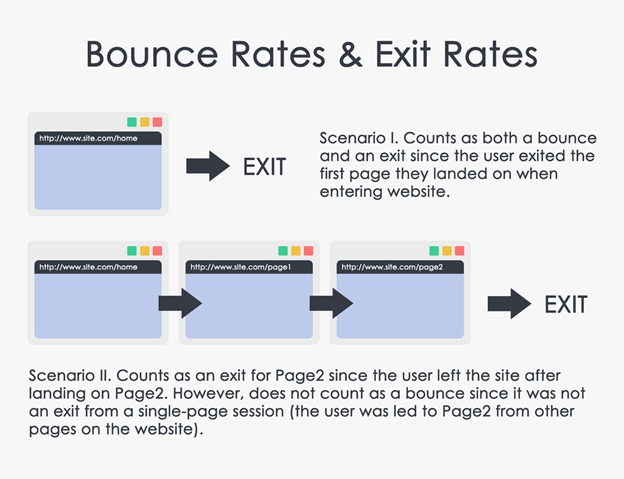 If your website is mobile-friendly it'll, give you a rating, etc. Mobile-Friendly is super important. Okay. The reason it's important is, I just want to walk you through one of my clients, visuals on their Google Analytics to show you what I'm talking about. Okay. So in this, in this image that you're looking at you're, what you're looking at is a 30-day view of one of my clients, websites, obviously not going to share who it is, but they happen to be doing Medicare and Medicare submariners etcetera.
So you would typically think that that's an older demographic, so these numbers may shock you. It is still a highly a majority of their traffic is mobile as opposed to desktop. So if you look at this in the last 30 days, they've had 566 people actually go to their website and check out their services and look at their plans, etc. This is a Medicare, client, okay and they still had a majority 52 % of their website.
Traffic was a mobile, friendly, 40 % was desktop and then tablets was was, let's see, 8 percent now tablets obviously are like iPads and Chromebooks, etc. Okay, now, what I want to do also is walk through these other columns that you're that you're looking at okay. So the next column over is new users. So what you want to look at is you want to make sure that those users are new, because that's what we're doing with our marketing efforts? You want new people on our website, not just the exact same people going in over and over / right, but what I want to focus in on is the next column over past sessions, where it says bounce rate on the behavior section.
Okay, if you look at their average bounce rate, it's 56 percent for these last 30 days, I will tell you that the bounce rate range of being safe is anywhere from forty to sixty percent. I would consider forty percent in a + and sixty percent C. Okay. It's hard to influence the bounce rate it takes time, but really all the bounce rate means is, is how many individuals came to our website landing page and then bounced out without going through further pages.
So if you'll notice, the mobile traffic and the desktop traffic have different bounce rates, okay, so the mobile bounce rate was 63 percent, while the desktop bounce rate was 48 percent. What that means is, is that always tells us that when people are looking for googling and googling terms and shopping on their phone, they are very interested in quick responses on their phone, because they're just going to close out the app or whatever the web browser and Go to something else or back out or whatever so your site, speed and being mobile-friendly is incredibly important and here's numbers that prove it, and this is actually a very large local medicare agency in the southeast of the country.
Right, you'll also notice that the average session duration on the far right is vastly different between desktop and mobile right. You've got one minute on average of this client that I'm sorry this website is the average duration of the session is one minute on mobile versus three minutes on desktop. So this is telling us that this client really needs to work on their site, speed and their mobile version of their website big time, because clients are going to their website on their desktop and they're.
Not spending or they're spending way more time with a desktop than they are on their mobile. These are some red flags we can start working on. This is some of the things that we need to start working on together to improve our overall website engagement rate along with lead flow on this particular client. What was you know, frustrated with the amount of lead that they're getting from their website, and so we just went to some of these places I showed him comment was going on and now we have an action plan to do that right.
So the main thing I want you guys to really follow through with is those things right: speed, security and mobile friendly. Alright, I hope this article was able to help you guys out. If you get stuck in any of these issues that you don't really know what to do, you know reach out to us. The courage of marketing is built to help you with these things we do consulting. We do web development, everything and also just for a word of encouragement.
Typically in the industry, people are redesigning their website every four to five to six years, anyways. So a lot of times. These issues can be solved just by redesigning a website, because it's just time to do so. Your website should be a living breathing thing that you want to reinvest in constantly and it is very standard to be redesigned an entire new website every five to six years. So thanks for your time guys, I appreciate your attention and I hope this helps you guys be successful in your passive lead flow through your website.
---