This is the primary way that I manage the rankings and local SEO efforts for my clients. I found bright local most likely through an ad. They threw my way and I can honestly say it – was an immediate connection, love at first sight once I tasted bright local, I immediately became a customer and used it to this day and I'll walk through the plan that I use and some of the major features For you in this article, so here we go, this is the homepage bright, local, local marketing made simple.
They do offer a 14-day trial without credit card again. This is a local SEO tool, so it shows rankings for Google Maps, Google, organic and it even integrates Google Adwords now into the search results. It also provides reputation, management tools, citation builders and trackers and recently they've added functionality to to Dooley gen for your agency. So very very cool stuff. They definitely have local marketing down.
In fact, one thing I'd like to note is: they have a blog with very good information about local search marketing industry and they consistently survey their client base and gain really meaningful insights into the concerns. The challenges and the the insights and strategies of local search, marketers, so very, very cool stuff. This is their free local search results checker tool. This is a very smart thing that software platforms are doing they're, offering a free search tool, they're pitching they're catching search traffic.
By doing this, you can enter in any term here. I'd say: control, Springfield Missouri. Let's see the map check results. This is really cool. This is really cool. It gives you a sense of what's going on in this particular market, so these are pest control results for Springfield Missouri. This is the map. That's page one! Here's page two! So you see they have similar critical tool there that's worth trying.
I just noticed that, by the way, as I haven't use that before try all fortune, you triumph all all of our tools, free for 14 days, very good deal. They also they offer citations on a pay-to-play basis, so they sell citations in bulk offerings. I'll say that that may be the one aspect of bright logo. I didn't have a fantastic experience with. I did a bulk order of citations, just a little tricky, I'm sure they've improved the platform and the delivery that was about two years ago and they did deliver and gave customer service.
It was just some of the platforms didn't work for my my business. Some of it was just a little bit clunky. They definitely did their best and I know they've improved the delivery citation. So I would say right: local wood would be a good source for citation purchasing. There Dave they've only improved what they've been doing. So, let's get a quick. This is a nice little glimpse here. Let's see this shot here, this is what the inside of your dashboard could look like for a particular location, bright local breaks, everything down by locations, so you could have a client with multiple locations, and you could view the you would view you can group the locations Together under the heading of the client, but essentially you would view each location as a single entity using this dashboard and then these this black left sidebar here provides you with the different reports that related to that local search location.
So I really do like how they incorporate domain authority from Moz trust flow score from SEM rush citation flow score. They do show the number of inbound links and linking domains, and then these are quality metrics there they're definitely getting some good data. This is the Google ranking breakdown you can see. The strong green indicates a one position and the lighter green and then on down, so you can see that it's a nice visual way to look at the progression of your ranking growth over time.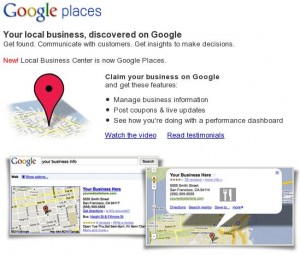 And I do like that – and there are so many several different ways to present results to clients. I find very helpful. You can white label the reports. You can send them a PDF with your agency name. You can also send them a clickable URL, again white labeled. It tracts rating bright, local tracks, ratings and reviews, and I also find that very helpful. It doesn't seem to be a perfect tool to respond rapidly to reviews, but it's very good for tracking review growth in getting an overall picture of your review puzzle identifying or review sites that you should focus on very helpful citations.
And it shows you the NAP errors. Name address postal code bitch, and it shows you what citations you're missing from some of the most common and most most beneficial, and so again you can purchase citations from right, local. I really like the SEO audit. In fact, I'm going to go in so this is my client sheet here. Then you can see I'm going to go into a particular location, so I've clicked into one of those locations.
Now, I'm in you can see my domain Authority and you can see my my rank position search rank position. My color bar breakdown, reputation manager. I should just remove Foursquare citations. You can see our progress Aires right, local also integrates with Google, my business, of course, so it gets a review it can show. It can show visitor data to your Google, my business page. It shows data about how many photos you've uploaded can even compare that to your competitors.
Google, my business pages. It also integrates with Google Analytics. So you get some nice. You get some nice traffic data there. You can connect your Google and your Facebook, so more cool stuff there for management. I really like this feature here. The local search product really is thorough. This is a very thorough tool. I know there are a lot of search all that site audit tools out there. Now, but this really is it's solid.
I like the way it gives you these poor, modest or good breakdowns for links, ranks local listings, reputation, manager, Google, my business on site SEO and social blogs, and so it really helps you zoom in on what to work on and what's cool is you'll get instant Improvement you'll be able to see your improvement in real time as you work on some things that I've used this for on-site SEO for sure sees a broken link there, 404 air, so I've got little little things to work on sparse content pages.
Does mobile loading shows you page by page? It shows you the HTTP code. It shows you just this paycheck schema or not. Is there an address on the page, so the the information is really bountiful right. Local is his thorough, solid, and yet it's it's really. It's user friendly, it's it's! It's easy to navigate overall. Setting up a new location or new client is greatly simplified because I do have a Google my business integration.
So if you're already an owner or manager of the Google, my business account. You could very quickly begin. The process of setting up the location there is then a little bit of work that follows in particular with this is the rank check setting up the rank, ranking report. You can see the rankings by position. You can see this or up down and I from from one report to the next. What I do like is that you can change the comparison date points, so you could set a an older date point, but sometimes honestly, I mean how much changes has happened in in seven days or eight days, especially once you've already undertaken it.
While the SEO ever campaign, so it might be really helpful to continue showing the growth from six months ago so because you're showing this perpetual improvement. So anyway, you can see the search engine rankings, their breakdown, Google Maps, Yahoo. You could choose to exclude Yahoo or being altogether from your report and you might as well do so. Here's information. What I do like is, you, can click and actually see information about that exact search, ranking.
You can see the landing page, there's a snapshot of the SERP, so you can, you can verify quickly and what a few times I have had a slight interaction. I have found slight inaccuracies in my reporting and my search, ranking reporting and bright locals team right here from accessible via the support chat button was very helpful and we corrected a few rankings and got some very, very, very, very excellently accurate data.
So you can see. Here's the map column, it's mildly, confusing because here's the map – that's that's referring to the map. The map columns here so slight redundancy, but you can see it for this term, ranking one in the map and then two and three in the organic. With this position moving up so it is, it is really helpful. Now this symbol right here shows that this keyword produces a map result. Some keywords do not produce about, although this one does, I don't see so you are responsible when you set up a ranking report.
You will be responsible for adding the keywords and I really wish shout out to the bright local team. I wish there'd be a tool that would actually generate the terms that a location or a website was already ranking for or I wish there was almost like a little. You know suggestion tool and you could type in your industry and then it would give you a quick breakdown of relevant tools for examples. Pest control, if you type in pest control, would give you a breakdown of ants roaches.
You know varmints monthly, quarterly sprays, green products, etc, etc. Related ancillary searches that someone might be doing ie. Currently, you have to generate those on your own, and so it's taking me time to think through and expand what my my clients should be ranking for to help us pursue. You know you can see. This is a medical facility at things like wounds and cuts and other different types of injuries and maladies that people might serve seek help with.
So this is probably local. It really is a a solid tool. Let's look at the pricing scheme here. It is so a single business is 29 a month, the multi business. This is a plan I had ferment for a while once up to six six locations $ 49 a month and then the $ 79 plan allows up to a hunt of 50. Sorry, 50. 50 citation track reports in a hundred local search reports, so this is truly the tool, if you're an agency, if you're functioning, managed up to a hundred locations really really is solid, and you include Google Mobile ranked rank tracking by the way.
Adwords tracking is a slight add-on, so I really I recommend this plan. If you're, if you're, actually, you know, have a decent client list, it'll only incentivize you to get out there and and sell your services more so right, local is solid. I, like you, can actually have the reports automatically emailed to yourself or to a client so really really fantastic stuff. Let me know in the comments or description: if you have any questions about right, local, I have used it for several years and its one of my favs definitely high up in my marketing tool stack.
I would certainly appreciate if you would subscribe to the platform shop, because that's what fuels this blog and may you be blessed in your endeavors. Thank you so much
---