If you're reading this article, it's for you know probably you're interested in creating a passive income if you've been following me from for a while, you know I'm just your regular guy, I'm still working my regular job, but what I'm doing is I'm hustling on the side.
Creating a passive income, so I can leave that job in a matter of months and you know work on what I really want to work on full-time. A lot of people run into that in into this problem, and people have been asking the questions. How do you find the time to do it? How long does it take, and I would just want it to take a quick second and really just come at you with with my experience on and what I've been doing to create a more passive income lifestyle around? My regular job, so the first thing is, you need to want it number one is you need to want it? This is going to be hard.
Creating a passive income is not an easy sitting on the beach money coming in type of thing. It's it's it's work. It's it's actually going to be more work than whatever your regular job is going to be because you don't have a boss who's. Looking over your shoulder, saying, hey get to work, get up you you know, keep going. This is something you have to be self-motivated for so you have to want it. You have to want it deep inside.
You know there are. There are many times where I could you know I'm working on my computer. That's probably the worst thing that you can be doing, because the computer is the gateway to the internet, it's the Gateway to Facebook, YouTube and I've caught myself multiple times where I'm you know I was like alright. Let me just take a quick break in or read a article in like half an hour an hour. Sometimes more has goodbye and I've just been reading YouTube articles or whatever the case is, and I'm not talking about educational articles.
I'm talking about you know, car articles or whatever it is so you have to want it. You have to be self-disciplined, but you, you really have to have a drive. You know to go after this because it's it's going to be an uphill battle for most of the time number two is you have to think long term, so, ii think long term. This is not happening overnight, not happening. This might happen in six months. It might take 12 months, it may take two years.
Whatever the the timeline is going to be, is you have to accept and think it's going to be? This is a long-term project. This is a long-term commitment, or this is a long-term thing that I'm committed to. No matter how long it's going to take, if it takes you five years to create a passive income that allows you to travel, to give you the freedom to do what you want to no longer have to work for somebody else.
What's five years of your life, when you have the rest of your life to do whatever you want, so you have to think long term. This the third thing, a kind of current ties into that number one is you have to accept the long hours that you're going to be doing? You know the other night Friday night I was up till 2:00 a.M. Not partying or drinking or doing any of those fun things. I was up until 2:00 a.
M. Just working on the business on. I can't remember exactly what I was doing, but you know I was working on things that, whether it's editing articles or just you know getting of the things writing on the back end. I was up. I was working yeah I was I you know. I was tired, but I was also excited that I wasn't able to sleep because I was so excited about working in the business, but bottom line is you know when you're working, if you're working like a nine-to-five or or whatever it is you're going to come home And you know, if you don't have a family right now and you're a little younger it.
You can come home and you get straight to it right. There are no really distractions other than maybe your friends. But for me you know, I finish, work and the wife comes home with the baby and the you know: we've both now we've been working all day. We we haven't seen any other. I haven't seen a baby, you know so I know I don't wan na as much as I want to get to work on the business right away. Yeah.
I need to spend time with them. They deserve it. They come first. So you know I got to do that. We got to get dinner prepared and spend time time with my daughter and and all of that when do I get time for the business it's a little in-between times, but then it's also it's the time when they've gone to bed and it's 9:00, it's 10 o'clock! It's 11 o'clock and I stay up for 2 3 4 hours working and getting the things I need done.
You know it's the weekends. I literally do not have a weekend and I had a conversation with Marianna a couple of weeks ago, maybe a month ago, when she asked me hey what do you want to do this weekend and I looked at her I'm like what do you mean she's, like I don't know what do you? What do you want to do? I'm like it's. I don't have a weekend. I literally have no weekends until I've left my job, that's the mentality.
We have to think, and you know I was just telling her. I was like right. It's yeah, I can take the weekend. You know we would go to the mall occasionally for an hour or two for it with the baby or you know. Yesterday we went to the park for a little bit, but there are no big weekend plans until I've hit. My goal of leaving my job – that's it so you have to you, have to commit to these long grueling hours, because that's the only way you're going to get this done right, having an income where you know it essentially, you know, makes money.
Well, you see, I don't like saying that cause it sounds stupid and cliche, but you know having a passive income. That's working for you is not something that comes easy. It's going to require ton of work, a ton of dedication and a ton of sacrifices, and I guess that's what I'm kind of mean coming coming in. In fact, that's my number four number four point here is: you have to learn to say no now, so you can say little yes later say no now, so you can say it yes later and that's what I've.
I think I've really become great at over the last few months is just saying no to these short-term things, because I know it's not aligning with what I want a long term. You know right now, I'm just finishing some things up: I've, it's it's Sunday and I've been working literally from the moment. I got up to now it's sometime on Sunday evening and you know everyone else where's everyone else right now, they're at a family, carne asada Mexican barbecue they're in a barbecue right now – and you know I'm going to be heading there and like hopefully in the next Hour or so, but why am I not there right now because it's just a barbecue, because the amount of work I've got done over the last few hours is going to bring me so much closer to my goal of leaving my job in a few months.
Do I miss the barbecue and yeah? It's it's gorgeous outside right now, it's sun shining, it's like thirty, odd degrees out and they're having their their Coronas and their beers and barbecue. Obviously I want to be there but priorities. I had to say no for that. Right now, so I can say yes to traveling the world later so yeah. I can say yes to all of the other goals that we want to do later, so just becoming disciplined is what I'm trying to get across.
You have to become disciplined realize that there are things that are going to either bring you closer to your goal or they're going to bring you further away from your goal. The fifth thing is surround yourself with others doing what you're doing listen. You know i-i've never been wanted to go along the grain, I'm always the the the the person Cohen against the grain so to speak, and I know how important it is to surround yourself with other like-minded individuals and really that's why I I produce these articles and And you know I connect with you guys, because this can be a lonely journey.
You know, honestly, you think about my parents, for example. I don't even know if they, they probably don't, even know what I do or understand what I do or know what a passive income really is. You know it's. I was seeing a post in one of my Facebook groups, and I was this 20-some 20 year old kid and talking about his parents, think that Kindle publishing is a stupid idea. Well, of course, they think it's a stupid idea when they were 20.
The internet didn't even exist right 20 years ago. The internet didn't really exist. Of course, I think making money online is going to be a stupid idea. They don't get it right, they don't get it. I was explaining to my mum today. You know it's like she's, like how how's that business that you're doing I'm, like you, mean how's, the blog going mum houses, of course, creating going mum. I mean I was kind of explaining to her it's like yeah.
I have these goals that I want to hit and yeah. You know she's like okay, I was like. Don't worry, you'll understand it eventually. So what I do is I surround myself with people who know what I'm doing who understand it, who get it because then I can feed off of their energy alright going back. It can be lonely a time. So I make sure I'm talking to those people who are doing what I'm doing so. I can bounce ideas off them.
If I'm feeling, like I've, been the only one working, you know 12, 14, 16 18 hour days. I can connect with another guy and you you know, and you know he was telling me he's like yeah. When did he say it? He says I can't remember when he said, but it was the number of years ago he's like. I was doing exactly what doing hustling away and now he makes $ 500,000 a year through through you know, publishing and different online online ventures, but that's exciting, knowing that you know I'm on the right track.
So, just to reiterate, for you guys number one is you need to want it? You need to want this. You need to want to creating a passive income above anything else, because it's going to bring you the lifestyle and and the things that you truly want in life number two. Is you got to think long term? This is not going to happen overnight. This is going to be six months, 12 months, 24 months 36 months. It's going to take, however long it needs to take.
You have to accept that number 3 is accept the long hours right, don't feel bad about working late into the night. Don't feel bad about working through your through the weekends, when your friends are out doing whatever they're doing right. Take care of you go after your goals. Number 4 is to learn to say no now so you can say yes later. No now, so you can say. Yes later that one is so key for so many different reasons and number 5 is surround yourself with other like-minded individuals who are doing what you're doing you know.
I only take advice. There's a bonus one. I only take advice from people. I would switch spots with if I wouldn't take their life in an instant. I don't want their advice because it's not in tuned with my goals, so anyways guys. Hopefully those five tips gave you a bit of value there, and you know how this maybe shift. Your thinking on what not let let me know please, let me know in the comments which, which tip did you like best, leave a little note in the comments, so maybe I can elaborate on it or something like that.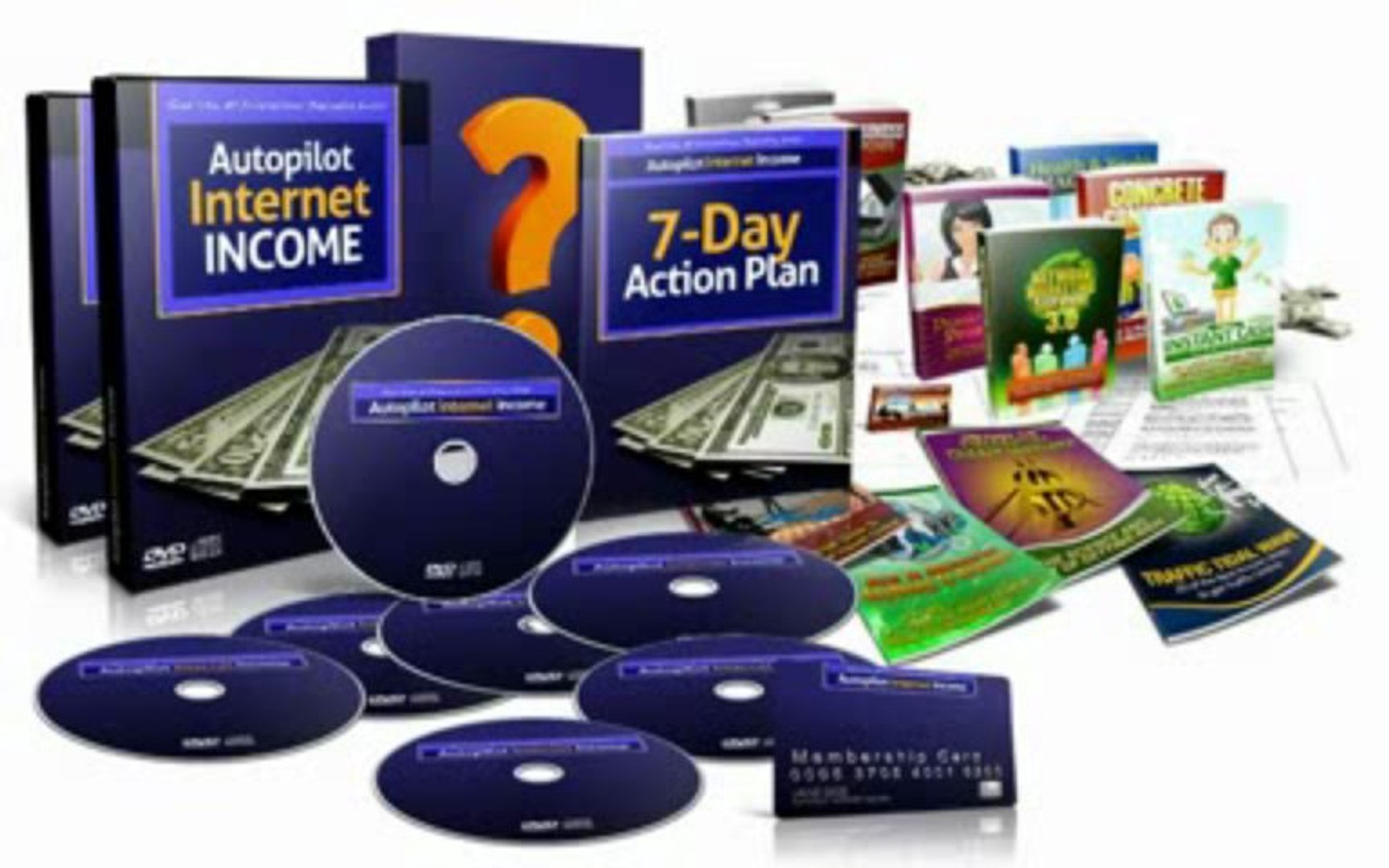 If you liked the article, as always, please give it a thumbs up, appreciate that and hey, if you're new to the blog nice to meet you, how you do and reach out to me and please, if you like this article, please consider subscribing as well from a Great more great content like this, and it was guys I'll, see you tomorrow with another great article and I'm off for my BBQ, see you guys later
---
Website design packages are a great way to improve your digital marketing image.