This challenge: here's what you can learn from their mistakes to improve yourselves, do read to the end, because I will be sharing if you some advance sales insights, that you can never get elsewhere. But as you read this article, I also want you to play this test and see whether you can pass it or not. Imagine now you are student in a Stanford class on entrepreneurship, your professor walks into the room and bring you guys into teams and give each team five dollars of funding.
You guys are tasked to compete with each other. Your goal is to make as much as money as possible within two hours and then give three minutes presentation to the class to discuss what you have just achieved. So what will you do? The typical answer goes to using this $ 5 to buy out some startup material for a makeshift carwash or lemon less debt, but the team that follow this typical path, usually are not winners of the game.
In fact, the winners don't use these five dollars at all. They come to realize that this five dollar is just a distraction and essentially a worthless resource. So they ignore it and go back to the first principle, which is to make as much as money as possible within these two hours. They reframe the problem more broadly and ask themselves what can they actually do if they want to make as much as money as possible, starting from nothing one particularly successful team actually went to make reservations for a super popular restaurant and then serve this reservations slot to People who want to skip the queue these students generated an impressive five hundred dollars in just two hours, but they are still not the winner of the game.
The team that actually make the most money out of this use another different approach. They realized both the five-dollar funding and the two hour. Time are not the most valuable asset of the game. Instead, the most valuable resource is the three minutes presentation that they have in front of a Stanford class, so they actually sold the slot to a company. That is interested in recruiting Stanford students and walk away with six hundred and fifty dollars.
So this five dollar challenge illustrate the difference between tactics and strategy. Although this term are usually used interchangeably in our daily life, but they refer to very different concepts. A strategy is a plan to achieve an overall objective tactics. However, are the action steps that you should take to implement this strategy so for the Stanford students who fixated on this $ 5.00 being blindsided by the tactic and lost sight of strategy, but as soon throw in our wall tactics with our strategy? Our noises before the fit just because the $ 5 bill is sitting in front of you doesn't mean that you should use it.
However, if you decide to zoom out and look at the whole thing from a broader perspective, you can actually walk away with a much more useful strategy. So what is the $ 5 tactic in your life? How can you ignore and find the two-hour window, or even better, how can find the most valuable three minutes in the opportunity once you remove yourself from what why you will discover other opportunities lurking in a plain sight, so how can apply it to sales, so many Sales people occupy themselves following other people's tactics.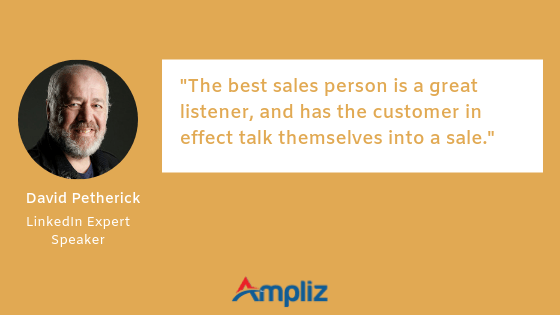 For example, if you see your competitor giving discount, then you're also ending up giving discount. If you see others doing one for one promotion, you also follow suit and do one for one promotion. But if you follow these strategies blindly without understanding a strategy behind, you are going to fail. So if you want to learn how you can actually create effective sales strategy, I will actually be sharing a lot more about it inside this exclusive telegin blog.
On top of that, I will be also sharing some advanced sales insights there, which something that you can never find on the internet, because I have accumulated using my years of experience in sales and these sales insights are particularly useful for, ladies because the style that I'm Adopting is more gentle, it's not pushy, which is more feminine and more ladies, like so. If you also want to become a charming closer remember to join my telegram blog right now, and I will see you inside and of course, if you like this article and find this helpful, please share out with more people so that they can also benefit from this.
And with that, I wish you a charming day ahead, see you
---
Websites help sell stuff! Do you have one?