So I seen the internet like so many people have this bargain about how you know: extroverted people or better at sales and introverted people, and what I've come to find. Is that that's just not true. Actually, birds, you know, have their perks and then introverts have their perks and just because you're, an extrovert doesn't mean you're any better than an introvert when it comes to sales or anything for that matter.
So I've been some research, and I dug into these different topics of you – know the strengths and weaknesses of introverts and then extroverts and I've come to find that it really doesn't matter. I'm an introvert myself. I've always been a little shy when it comes to social interactions. Introverts tend to get really deep on subjects, so the all like the small talk and like outer layer communication isn't really.
It doesn't really click well with introverts, where with extroverts, they don't really focus on the deeper layer of things it's more of the outer layer. So, for instance, I have a friend who's who's, very extroverted. You know when we go to social gatherings. You know he's really. The one that's you know engaging the most. He you know attracts people into his conversation. You know loud funny, but the topic of conversation isn't really deep layered, it's really like outer layers.
So what do I mean by like outer layer? Well, you know he could be having a very you know, great conversation, but it's about, like you know how drunk he got like a story of how drunk he got. One night, it's very you know for introverts is not really a very captivating story, but you know at the social setting it's very captivating, because it's very outer layer, so outer layer in that particular scenario, is a story of having that drunk.
Let's talk about like an inner layer, topic conversation for an introvert, an inner layer. Deep layer is talking about like how there's corruption in politics and we go into depth about the reasons why this corruption, and because this happened. This is the result and they go like super super deep. So that's like my my explanation of explaining the difference between like outer layer, extroverts and deeper layer introverts.
So let's talk about sales. So, for me, like being really shy, not really like great social skills, when I get on the phone I'm terrified immediately, I'm always nervous, no matter what, even if I've done over thousands of phone calls, I still get nervous right. So let's say I get on the call with a potential client. I you know, I cold called them and you know hey Dan. You know I was running through your website and everything looks awesome.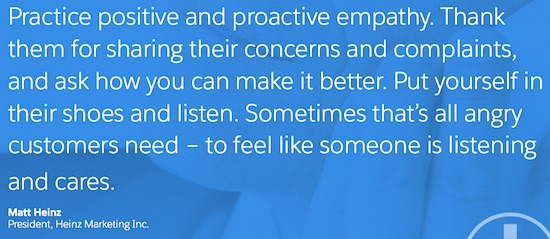 I wanted to discuss with you. You know if there's any issues you're having you know not with your business, I offer a lot of variety different services. I love to see how I can help you know pitching him. What I do, if I'm feeling like a little nervous that day I'll start asking more questions what you should do, if you're feeling shy if you're very introverted like me, is ask questions, because people love to talk about themselves.
So if you're asking questions you're doing less talking and the person you're on the phone with is doing the most talking so really all you're doing is you're just really listening to them. Listening to their problems, it's seeing how you can come up with solutions for it. So that's like a big tip. I would give introverts so if you're doing sales calls or if you're, just in normal social interactions like if you're out like a networking event, is to ask questions, it's very very important.
If you're an introvert, you should be listening. 90 % of the time you don't have to talk, you don't have to come up with this amazing story. You don't have to do this whole pitch. Just ask questions and listen. That's like my biggest tip of advice that I can give introverts when it comes to sales networking anything that has to do with social interactions. So past questions guys, you got to be a good listener right.
There's like the skill of listening that a lot of people take for granted, I mean I feel like most interactions. It's always like each person's trying to get their point across before the other person and there's not really much listening going on like there, because they're always constant trying to get your point across. So if you just like to take a step back, there person view and just like listen to the other person, you'll be able to come up with a better topics.
Conversation better responses and you'll also be less anxious because you're actually listening to the person, rather than trying to think of like what you're going to say next after they're done speaking so listening is super super key. So when you get on the phone with a potential client and you're, you know say introverted, you know explain to them. Why you're calling today right, that's important.
You can't believe that part out, but then go right into questions. You know go right into questions asking them like you know, how's, your business are there, any prongs are having what you better and then just listen. So honestly, listening guys, super-powerful ask questions very powerful, get to it, and that is my take on how to crush it. At sales as an introvert hope, you guys enjoyed the article.
Please leave a like. Please do the comment see you guys in the next one.
---
Websites help sell stuff! Do you have one?