It might be a little cookie. I'm just going to set this right here, all right there we go good morning, everyone. This is a Kelly O'Neil and I want to welcome you to the proper door live show. This is the show dedicated to entrepreneurs around the world who want to know the no BS tactics and strategies of what is working right now to create a highly profitable business without the hustle and grind.
So we are going to be teaching you all about things to work, smarter, not harder, and we are not going to sugarcoat anything. So we are going to go there hey good morning, so yeah we are going to go there, we're going to bring you these topics that you want to hear most so the song I am so thrilled to have my dear friend Tim Johnson, here Tim I've worked With for years and Tim is the king of connections, he is a connector, Proctor or profile type, and he is all about utilizing his vast network in order to create millions and millions and millions of dollars in sales for his own companies, as well as for his As well as for his clients, so welcome to how are you doing I'm doing fantastic? I'm we're going to call this officially the move edition where I couldn't find half my makeup.
My lighting is all messed up and I had to tear down my office, I'm sitting in a random room, so something it's the move edition. I got it fantastic. Alright, as you join. What I would love for you to do is just go ahead and drop. A note in here so that we could see who is joining the call say hello say where you're from and if you've got any questions about business development sales, but drop them in there as well.
Alright, mr. Tanner, the difference was to start here most people. You know online that they're talking all about like you need to do sales leave. Do sales need to sales which sales is important. Don't get me wrong if you don't have sales, you've got no cash flow. If you have cash flow you're on the company, but there's a big difference between business development and sales, what's the difference well, in my experience with business, development is really nurturing a client to not just be a sale, but to be a lifetime.
Member of your movement that you know they not just also buy or use your product, but they promote it to the world right because they're so happy, and we develop that. That's where you know this is where they get to know you. That's where you get to like you, that's where they get to love you and, as I call it this, you know it's just that client practice the dating process in which you literally get them stoked and you're serving their mission as to why they want to achieve Things and when you handhold them through the process, I call business development because you're developing that relationship with them to achieve their goals, not your own.
I love it. I love it. So what you're saying is really like. The differences between business development and sales is business. Development is an ongoing, is an ongoing relationship, building tool where sales often can be looked at very transactional yeah. Exactly that's a thing. If you, you know it's the customer lifetime value right. If you go in and they're so stoked with what you refer to them, the first time they're going to come back to you multiple different times, to tell you that there's stuff going on in their business and you can make more money, call mailbox money.
What does mailbox money define is what do you do with the eighty percent of people you're? Not four! So listen when you refer somebody and that person's really really stoked, and they come back to you. Let's just say that product isn't for you or you don't require that service. But what, if you have a board of directors that you can refer that business to and they send you a check? How do you make money with no right there? Not for you, you should surround yourself like this profit ology group.
Each people in this group has very specific interest in very specific skills that could multiply other clients that you already have and make money. Without that I love it. This is by the way that is your next book title. No one steal that that's Tim Johnson's, if you steal it, how to make money with no that's to be what I already have. You are ok, our summit is the summit that Emerson, I are doing, is sell less make more summit, because one of the guys from Northwestern Mutual used to tell a story.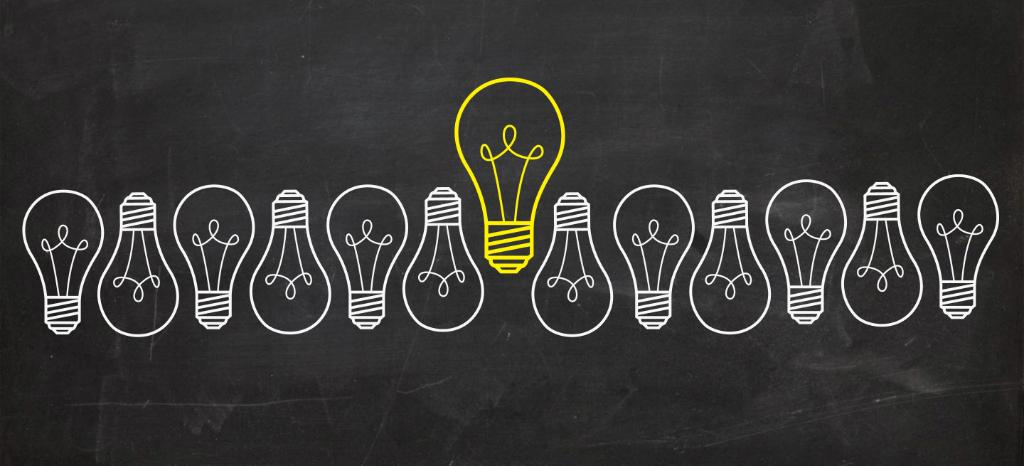 He was the number one sales guy in in the world and the history of that company and what he said that was very profound is that they asked him on stage. He says how did you become so good at sales? You said I stopped selling. I just looked for a business for 11, other friends, nice yeah. So now here's the thing you know: there's most people will do referrals, but don't ask for the check the difference is I just learned how to literally do referrals and I'll be showing something by the end of summer that literally on your phone, you can take the Phone hit the hit the partner hit, the lead and connect them, and it literally does it in 30 seconds sending a vCard and why it is so literally all you do is carry your phone around a networking event.
Ok, Kelly O'Neil here is the lead connect and then literally puts it on a Trello board for you to let you know that I refer to leave, that's awesome. So let's talk a little bit more about this. You know I ran something called the collaborate to accelerate intensive a while ago, and I talked with all of our students in the profit preneur circle, about the importance of collaborating and doing this type of business, and what you've really done is you take this a step Farther and you assemble a board of directors.
So let's talk about what your board of directors looks like well like for branding. I use you for funding. I use Leo canal for merchant services, I use Ryan Fritsche for sales. I use Tom Chef and it just goes on coppy I use for a Mersenne and what I've done is there's a tool called fix. Your funnel so literally, all I have to do is if I you just have somebody text the word branding or I can use the app that I have, that literally connects them.
Now, when I get back from a networking event, let's just say I talk to 30 40 50 people right, okay, I literally know when I get back what I connected into so literally nobody's falling off so literally instead of the 20 percent Plato's principle so like in Baseball 3: a 2 out of 10. You know: you're an average player 3 out of 10 and you're you're, a rock star right, you're, a multi-million dollar stuff.
Well that works. That way. Why not monetize the connections you're with? If you start to talk to them, and you explain to them what's going on here's, what most of us do, have you ever been to an event and someone all they do is talk about how badass their yes, then, why do we sell? Why do we tell people what we do? That would mean we like to tell people what we do oh yeah and says: well, if our minority shuts off, if someone talks about how badass they are, then why, specifically, we start sharing with people what we do sure.
Ok, so going through the process, all I'm listening for is key phrases unless, before the problem is the challenges the issue is, I would have deep dive down to that see to me a lot of former sales is dead features and benefits, and all this other stuff That goes out bigger the consequence, bigger the check. So what I'm listening for? Well, you don't understand the problem. Is I'm like right? Well, most, you don't realize the minute.
Someone says the problem is that's what they crave for themselves. The challenge the issue. Well, if you start to listen to those, if that challenge or that problem or that issue, you can solve it, what you're able to do is then connect them to a referral partner if they're not for you, so you're only monetizing it out with them. Here's the thing: imagine if you start referring your friends business the next time something comes up in their business, that your referral they're going to want to get back.
So you create this whole board of directors, which is really just brothers and sisters that I have that are really badass specifically in that area. But what I learned to do is just monetize it, because there's no way the human mind can listens to 30 or 40 conversations in a weekend and monetize. Well literally, all I did was take a lot of the tools that tradition I learned from you and a lot of other people and literally just created a work like I could just say, branding hey.
Let me introduce you to a sister of mine, Kelly, O'Neil, she's, badass, here's, what she's accomplished, here's what you're going to receive and literally the system automates it automatically. So I really don't have to do anything so it creates this process. So now I'm making money with no, because if they're not for me, I might as well sell to a friend and make a check and add him come into their business right.
I love that. I love that. I love that sorry, I'm trying to figure out. What's going on with my split screen here, primeira another I didn't update on, he can't live and now all of a sudden we have, we have all. Now. I think, there's three there's two of you. I didn't know if I could add a morph. I sizing as what you're saying yeah yeah I mean like you're. Duplicating try to get out on face like branding.
Does yeah it's the be everywhere effect. That's what we like to that's what we like to. We like to say here, fantastic all right. So in assembling your board of directors, because I think this is really important – it's the turning the no because you're right, you're, not you're, not right for everyone. So where do you look for in your business development partners execution? Does the execution of the product solve the specific problem that they're going through right? Okay, for example, you know like and like when you are working on my stuff, you and Emerson.
I thought work very well together because you're both very much strategists yeah, I'm not a strategist. A lot of people tell me, oh my accessorize strategy. What I do is I'm accessorizing verticals that they're not looking at they're, not making money on merchant services they're not making money on reputation, but it actually aligns with their core values of their company, but they're not looking at it like.
How do you write off on line, but I've set B reviews? You know, here's the thing, because I understood reviews and reputation do some of the branding. At least curry happens to be one of my reputation and I also use another company call so tell us. So I used two different verticals: yes, love myself, some Ron Howard. I do, but I like the checks. He sends me: yeah, yeah. Okay, that's mailbox! Money, month after month after month, like ryan Phrygia merchant, he sends me pay taxes.
So I set it up once and I continually paid like rental properties, okay and then, when I'm out and about. If I see someone's you know, if their reputation is not good or their branding sauce, your enemy writer says they took the sole process and literally create into a formula that we go into companies, cuz strategies, everything right, facebooking ads, and all that is tactics. If you don't have a strong strategy in the front, here's they most people want to come to me and they're like blow up my business.
So I'm like great. What's the strategy? Okay, I know how you know once the offer and the strategies in place. I got the ways. That's super simple right. Cuz, listen! I you know, I teach my students to literally crate mailbox plenty for themselves. Cuz. You know you might as well. If they're, not for you, if you're paying for the lead, you already paying for the travel, if you're sitting down eating dinner, start to think about other verticals or people that are in your circle, that you can refer business to in this asking for exact.
If you prefer that's free marketing for them, okay, they're going to pay for marketing in some kind of way. The difference is now we go out. We monetize right so now, you're monetizing, six out of ten eight out of ten begin. This make sure the product or services they provide is really good. Okay. So this is this. I will tell you is key the end. You know what a stickler I am like. I I literally just put the kibosh on a good friend of Mines, business Hugh who came to me because her product is – and I love her and I think she's brilliant and her products, not market ready – and I was like I won't rep this yet like you Need to get all these ducks in a row before you wrap it, and I think this is such a key thing in this market.
You know: what's what's that saying? What's the saying about you know, if you don't want to get fleas or what is it like? Don't don't don't lie down with a dog that has fleas know if you don't want, please don't lay it out with the dogs, it has it yeah exactly it's like you have to be so careful in this market about who you are referring to, because that is A representation extension of your brand and if you refer to someone that is, you know, doing less like subpar work or, if you're referring to someone that is, you know not not not up to snuff er.
You know that that comes back on you. It does us. You know and that's why you know one of the things we created to sell, let's make more summit was after a buddy might got Chilean. I got burned by promoter and we're literally putting on an event for the sponsors of that show to serve them back, as it was worried for lem me, yeah, they're, buddies or sponsors back to let them get on stage, because it was my reputation and and here's The thing what what easier way is to do that than to start my first one everybody's asked me recently why I don't teach what I do and then somebody in October last year asked me how many kids am I not helping, because I'm not on stage.
You know my dad stopped. That's how you get stim go for the kids every time, yeah! That's why it's almost my customers or my clients that I don't work for them. I work for their kids because you see there's three investments in your life. There's time, money and change: what's the most important change change, but most people when they're struggling always talk about time, but we all wake up with the same 1440 minutes a day.
There's a reason why some people make 30 grand is reason why some people may go hundred million it's based on the habit you wake up with in the morning. Okay, we just don't. We don't look at as our businesses, the math we look at it. It's hard. The minute you say it's hard, we tell the universe. No, so there's only two things in the universe. There's no one know if the challenge is the issue is the problem is you're creating the know in your business instead of who do you know what you need to know or where do I need to know to get me past this problem? Yes, who has that literally, if your mind would just go to that hey, okay, I need this person and it comes.
It makes it so much easier when these issues come up. There's a book called Black Swan. What are the what ifs in our business? This is his favorite book, so we either say I'm just going to totally Adam. We do this thing. I call it Timmy time where I call him yeah now we're going to put it live on Facebook, so I call it. I call it Timmy time like if I need some Timmy time. I called Terry for whether it be personal advice, litmus checks about something from sales off on him.
We have Timmy time and many of our TV times this book. The black slide has come up right and Black Swan is just the layers of your business right. If you know, if you're marking, with your sales guys something happened, I'll give an example I was at. I was actually just coming out of an event with you. If you remember, you told me, and one of my contractors acted flipped his car and passed away so had I not been layered with other contractors and other things in the business? Had I not layered my business, this year's was pretty wild.
I buried my grandma very regretful. My wife had surgery, my friends, it's not rough, it's here's a thing. You know everybody says even with my story that if I, if I didn't have the stuff in place, my business would have never thrived. It would never keep going. You know we're put through things its perspective right. A lot of people say I've had a rough childhood, so a lot of people say you know this last six months been rough, but if I didn't have my friends, I didn't have my board of directors.
I didn't have my business setup in the way that I did it wouldn't be here right and that's why this book is so important because you know it's preparing, you know, listen cash crunches, don't come in one day. If you start to look at the stuff in your business, it shows you months in advance on your balance sheet, but we don't look at that. We don't wake up Sunday morning or Monday morning and say hey.
This is the sales I need for the week. Here's the verticals are they sales that you need specifically for you or, if you're, already buying, if you're buying the marketing? Why not monetize it with your friends as well, because you know you can send them business and vice versa. I think a lot of people really operate from that scarcity. Mindset where you know I see this office like this is part of the reason I created.
As you know, the profit ology process because, as I was creating that Tim was behind the scenes done. This is brilliant, and this is part of the reason I created this is because not everyone is in the right stage for what you need right now in your business, and a lot of people are stuck skipping, like you said it's like they're tiptoeing, through clarity and Leapfrogging over strategy into action and they're burning they're burning their businesses out right in their burn their lists because it's just the same stuff over and over and over.
So I give you a perfect sample. I'd was uh when I started doing a lot of the stuff. I was burning people out with people. There was no way they had the amount of time so I'll give kudos to Troy, Bechard him, and I did a trade out. We were doing a mastermind together and I'm just I just started like I normally do. I get on a white board, which is my war room and I'm just like right now, maids for him, neither whoa dude, there's no way.
Possibly you know I did like 50 or 60 leads like in one day and he just started building this thing is I throw there's no way so we actually reached out to fix your funnel and he actually heated and literally on the backside of an app literally Created so I can connect people on a Trello board at five at a time, so I didn't have to slow me down. I can still do dumps right on people that I had met, but yet it was being triggered in the sense that it was only five at a time so having five for a week to follow up with this and bad.
But if I do a dump and my what do you mean get done, I would just think like, for example, the easiest way for me to figure out who somebody's for is to do a dump. I can write notes so literally I'll just go into Trello and I'm like you know it is, but you need to know this person. You know this person, you know this person, you know this person well, but that was doing it all manually. So literally now I can just do this: Trello dump a people they need to know and really in the business, because you know we're only one person away from knowing anybody.
People don't believe that, but literally with social media and all that kind of stuff, you're literally only part one person away from knowing the customer knowing that Rockstar. You want to know right, but we don't looking like that, because the thing is, you know when you start referring people with events and people at home to some other process. People don't forget you they don't so now, which makes it easier.
It's now like I'm just going Trello and do a dump like I'd, like you know what I mean, so I'm starting doing this now, it's just what I do a dump on who they need to know. If any stages it could be, it could be whatever specifically, it could be sponsorships. It could be whatever that vertical is to literally just do a brain dump. Well, I'm not overwhelming them, because it's just in a dump stage, I'm just dumping.
You know when I do my miracle morning: I'm doing that. Dump that literally, they need to know these people, but then, as I make phone calls, I can just move it over in Trello and then it makes the introduction, through a b card, by the way for all of you that are reading they're in our profit. Ology business incubator – you will see why Tim as our business development expert in the profit ology business incubator – he is now mentioned.
He and I are so aligned in philosophy about the you know the clarity about the strategy of literally in our 30-day profit transformation program. This week we talked about the miracle morning. We talked all about collaboration. We talked about building relationships. It is absolutely what James talking about is absolutely central in today's marketplace. It's absolutely essential, in fact we're we're leading a training in our profit preneur circle on Thursday, where I'm talking about the five strategic ways that we are helping our clients herefore the recession, that's imminent right.
All of the analysts are telling us it's coming, and this the smart ones of us are not we're not freaking out we're like got it good to know. How do I then recession-proof, my business? How do I then add these these? You know different components in and much of what Tim is talking about is part of what how I have my clients recession-proof their business right, if you are being transactional in your business, if you were just talking about sales, if you are not in this business development Game if you're not referring people you're, not collaborating with other people, you're going to be it's going to be so much harder for you, if not impossible.
Once you get into a transitioning economy and that's exactly right, we just don't. We don't plan ahead right when we call cash crunches, that's months in advance, but most people won't look at their P & L. They won't work with them. They won't look at what we call the MSP partnership. Every time we keep hearing the same objections over and over and over that should be wrote into our copies so that the salespeople spend less time with people they're not for write better the strategy.
You become more hoarder takers because people are picking up the phone. I need you right now. Yeah say what is is to marketing and sales partnership. Oh my got it all. Those people do not connect their marketing and sales. They don't thank you when they follow the profit, ology processor. So and that's where it comes down to being really important, your marketing shouldn't be who you're for it should be, who you're not for 1000 % okay, and when you get really specific on who you are for okay, and because I have people like Emerson.
I people like you that are really good at this kind of strategy of what the business should go. Look like see now I can take the other 80 %, then you're, not four, and we can put verticals in place that you can start to solve to your friends so that you can make money because here's the thing if you're trying to get to 100 grand And you work in 2080 hours per year, you're ninety six bucks an hour.
Well, if I want to go to 200 grand that just means I need our 48 hours now I need to go to 96. Then all I need to do that. Hundred grand doesn't necessarily have to be you, it could be other verticals. So it's about working less and make anymore, because if you can monetize being on the phone with every client and send them business where you need to go so one of the things. I start a lot of my conversations off with by the way any time during this conversation, if I'm not a good fit, do you mind if I refer you to someone that is if, by chance, I am a good fit? Do you mind if we take the last five minutes, so this phone corner straight how we can work together yeah, so it becomes very simplistic.
I'm just listening for the major problems in their life and just kind of connecting them in to where I think or believe is going to be the strongest impact to their. Why? Because never about the sales er, the stuff that we have is more about the product. The product is just a tool right, I can give you a hammer, doesn't mean you'll use it. Difference is you're the tool to get them to their. Why most people might why you on this phone call to make more money you mind.
If I tell you my greatest fear, you're concentrating on money, what, if you had the money, tell me what life would be like? What would it go on vacation, my kids great? How much is that? Oh, it's 2,000! What if you had a $ 10,000 vacation with your kids? Okay, when do you want to do it? Because I did I'd be dreams without I ideas without dates or dreams? Okay, so let's just say that you're literally going to take if it's 10 grand and it's going to be next July – it comes to like 27 bucks per day if it's two years, it's $ 13 per day.
But if you focused on that $ 13 is putting it back in your business and you put that into a savings account, you would have that vacation yep, but see they look at the big number. What they don't look at. What do I need to wake up Monday morning and how many, whose sales do I need? Is that sales in your company or is it other verticals to financially? You know, for example, I have some people pay me ten percent.
I have some people pay me. 50 percent – it depends to this business. They don't have the difference. Is you know my staff? My office still doesn't know what I do. There's like well how you get these checks? Well, I pick up the phone ball or I'm at an event, and when you can do that, that's all of you that are listening notice that he doesn't say that he is, you know, banging out social media posts.
In fact, this morning I was like anyone answer. He's like no any sec wait. I think that might be right. I mean like that, he's direct con. I say this all the time you guys direct contact is the fastest path to cast. You pick up the phone. You meet people at events. Where do we meet? Where did you and I meet? Actually, I think was on the cruise. It was definitely before the cruise hey, there's a bit a man might have been man.
I've been circling for a while yeah my approach. It your approach is extremely effective. So I can also tell you that Tim has run business development at my events very, very, very effectively. So so if people want to find out more about you, they want to find out about this event, which tell us a little bit more about this event. So the event will be it'll actually be posted on Monday they're, just uh the designers are actually putting the page up.
It's called to sell less make more Sun net. Hey going to do is we're going to start to teach people what to do, how to make money with no really deep dive into you know. Is it sales? Is it so literally at our vet? If you want to learn to make more money, we're actually going to have a lot of our affiliates actually at the event, these are people that we refer businesses of merchants. As if funding is this, whatever vertical, you need.
Oh I'd like to accessorize with your business. We're going to start to either they could use ours or will start to teach them to farm their own right. So there's some it's going to be a lot of roundoff. I think people forgot even like Napoleon Hill and all that that mastermind group he was around was really created to refer business and the more you refer business back-and-forth, the deeper the bond gets cuz you're, serving their kids you're, making that money right they really didn't – have To go out and spend for right, so we're going to start these people, this marketing and sales partnership, because the more that you meet with your marketing, your sale seems every week the last time the salespeople have to spend on the phone defending okay, because objection should Be handled in the front, not the back right, the more you understand the pain they're in the frustrated they're overwhelmed with this stuff, the easier it is to identify it they're, not for you.
What referral partner are they for right, yeah and it's it's amazing that the world of referrals? People don't understand that you can get paid, but you can refer movies, you don't get paid, but in the real business world we do yep, but we like to do free. Consulting because it makes us feel good, I don't operated. I've listened, but I'm a lot of people that come to me. I'm like great, so you just refer that how much money you make well! No, I'm just because I like them, that's awesome! So how about your kids, though, so, is that referral partner, adding text to your kids is the counter taking it away and they go that's not funny.
I didn't say it was funny. I just asking you you're referring business. I again you may want to do it for free. I'm just going to disagree with people is listen. Listen! I've been able to change my dynamic of my business because of my referral partners, yep and because I like to send them business. It's okay, but I actually took the last four or five months because I was literally destroying people, because I would give them that Mary referrals, okay and when my brother might pointed that out, is I typically let's do this so now it lessened in less than two Weeks, my systems is completely 100 % automated between a text delete.
I need one phone number in one word for every referral partner and I can refer business. I love it. I love it alright, guys so we've put Tim's and Doreen says she loves the the pre-agreement is communication. Saving tim is in the profit preneur circle. So if you want to connect with Tim he's in the proper preneur circle, if you are in the profit, ology business incubator, you have Timmy time because he's in there as well – oh, I know he loves that when I say that also really quickly before we go.
I want to let you know we just announced yesterday our marketing to millionaires live one-day intensive. That is going to be on July 10th. Highly recommend that you guys register my team will drop the link below it is going to be one day where I'm going to teach you my best stuff to help you get your offer done help you find your ideal millionaire clients to help. You learn how to find them, sell them and in and also serve them properly, so that they turn into raving fans who build your business for you.
So if you would like to learn how to stop marketing to broke people, I highly recommend to show up to that. That is going to be held in our profit preneur circle, which I, if you like this, and you like. What we are up to here make sure that you join the circle. It is at profit, winner's circle, calm. Not only do we do like we share resources, we provide info, we network, we collaborate, you could find your board of directors in there, but also every single Thursday.
We do a live training inside the circle that is exclusively for our members. So if you would like to join the circle, we highly recommend that it is an awesome group of people and Tim. Thank you for joining us here to day. We I appreciate you view being here and for anybody that joined your inner circle yeah if they can pitch me in 30, second or less as to what it does for my customers. But they have to be in your inner circle, in the incubator or or in the property north circle, which one the proper preneur circle is our complimentary group profit ology business incubator is paid right, so it would be in the profit.
I think you bait, or anybody that gets in there, that you train them on their strategy and their messaging. Okay, I'll do once that's done you and I will get together and we'll teach them how to get the ways, try to get the way how to get the referral partners and how to get the ways I'll do a free training for just those people, and I'm Going to take you up on that, I will book here we'll be in contact.
Thank you for joining the pop-up rinoa show we will be back live on the Thursday, despite the fact that I'm moving, because I'm just going to roll with it. So we will be back on the Thursday. Thank you for joining us. Thank you, Tim for joining us and until next time you guys have an amazing day.
Starting a business is not easy! Think about who will be working on your digital image. Hiring a good webmaster will help!