I'm going to give you a couple of tools to use that are either really very economical or free, as you build your business you're going to want to get more tools that are that do more.
But in the beginning, when you're trying to learn one of the things everybody doesn't want to do is put out a lot of money because you're not sure and totally understand that we've all been there after a while you're like boy, I wish that's what I was Spending but we're going to talk about that today, but I want to give you an understanding of what search engine optimization is when you post a YouTube article notice: how, when you go to search for something you see four or five right there on that first page, They have certain keywords: those people that created those articles.
They did some research, probably more elaborate than what I'm going to show you today, but again, this is for beginners and they place them on their YouTube article, I'm going to show you where they go. Those are the keywords that will come up in the Google search. So when Google's has somebody come in and says, I want a recipe for meatballs. As an example notice, you get a whole bunch of them. Well, how does that one recipe get to the top? They are pretty knowledgeable on how to do the keyword search so today we're not going to be at that level, but I'm going to hope that you understand it and you can start practicing searching and getting that into your YouTube.
The kind of marketing that you're doing when you use YouTube is search research base. People are looking for you and that's what I love about YouTube and that's why I promote YouTube and that's how I'm doing my entire business? If you don't like to make articles – or you don't feel like this – is the way to go, then you're, the person that needs to be on Instagram or Facebook, where you're out socializing, engaging and maybe buying ads and pop in your articles and stuff right in people's Faces so there's two different ways of doing marketing.
This is more researched based. People are looking for you and you need to do certain things so that they find you. So that's the key, my blog. I want to welcome you here, I'm here to help you earn money, save time and find balance in your life. That's basically the three areas that all of my articles will be in, but everything works together. Yes, you want to earn money, but you don't want to sacrifice your family in the process.
I know a lot of people will get on this computer or on their phone for hours and hours and hours and just totally ignore the rest of your life and no amount of money. No amount of success is worth sacrificing what you have today, so you have to find that balance, and I highly recommend that so, if you're, that person that you sit here for hours and hours and hours stop doing that, find a way to balance.
All of that and schedule it out and that's a whole nother article, but I just wanted to put that plug in there now. Here are three tips before I go into the free tools that I have for you, one of the things that you want to think about when looking for keywords remember people are looking for. You pretend that you're that person and you're searching what kind of phrases would you put in there, like my husband searches, all the time he's in construction, I'm going to use him as an example, because he is on here constantly searching for article how-to articles.
The other day he was trying to fix something in the tractor. I can't remember what or whatever he was fixing, but he did a search. The truck might have had a problem leaking oil. I'm just going to use simple things. I understand, but you know he had to put in the truck what type of truck the problem leaking oil. Then all these articles pop up, then he might start bringing that search into more details as he gets more information.
But that's what your people are doing when they're looking for you. So let's say your businesses and health and fitness, but just saying people don't go in and search. I want to be healthy or I want to be fit. Typically, they might say: how can I lose weight? How can I lose weight after 50? How what exercises can I do 10 minutes a day? Do you see what I'm saying so what would you search for to look for you? So that's what you want to start thinking about number two: is you need to eliminate? Stop words? Stop words are usually common words like the it then words that are very, very, very common.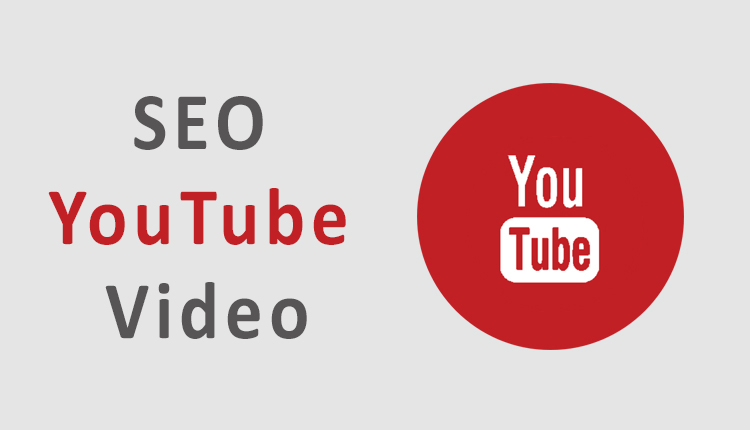 You want to try not to put them in your search, because Google will kind of ignore it. If that makes sense, so have some keywords: exercise in 10 minutes or 10 minute exercises would be better. You don't have that word in there, so think about that. If you're looking for stop words, do a google search and find it and you can find a whole list of them and if I think of it after I get done the article, maybe I'll look for that for you so and then, when you're, using keywords on Your articles, when I first started, I found out how to put the default keywords in there and I'm going to show you that today, real quick on the description – and I did have that in a couple articles before this in this series.
But I want to go over it again in case you're, coming in in the middle you'll, find that default thing you're like oh I'm, going to put on my keywords in there and then just leave it. You don't want to do that. You don't want to keep using the same keywords on every single article. Now I put my name on every single article and I also put life Y. So that's the name of my company life, wise, calm and I'll just put life wise in there, because those are two key words that identify me and what will happen is Google will see those key words and then pop up.
You know how, when you're reading a article it pops up off to the side, read this article next. Well, if your names in there and that keyword that identifies you or your business, then they're going to pop up more often I've experimented with it and it works. But the rest of the keywords: change them up, make them applicable to the article that you're making, even though most of it like email, marketing, let's say you're doing a series on that yeah a lot of it's the same.
But then it's not because every one of your topics are different and I'm going to show you a simple way for beginners to find all that. Alright, let's go ahead and get started. I want you to download a free keyword, search tool. Again, it's going to be as good as some of the ones that you have to pay more money for probably not. But it's a good way to get. You started and get you in the habit of looking for keywords, because when you're new you're going to look at, you know you're going to be introduced to all these fancy.
You know analytics and things like that. That will help your that your YouTube articles be seeing more, but it's when you get too much information thrown at you. It starts to make your head explode. So I'm going to give this show this to you. It's free, it's simple and it helps you to start understanding and from there start researching for others. Other tools, this one is called keywords everywhere and it's a Chrome extension you can see right here.
It's popping up keywords. Let me give you an example: I'm going to research ten minute exercises, I'm putting it in my google search, I'm looking for ten minute exercises, oh look, it says it even brings it down. Do I just want ten minute exercises, or do I want them for seniors, or do I want exercises that are going to help me with back pain? Let's do ten minute exercises for back pain, so I'm in health and fitness.
Maybe this is a niche that I can kind of be more targeted and you're going to look over here to the I'm going to move this over over here to the right and see that, let's do it this way there you go there, you go! Okay, look over here to the right. These are my related keywords that that pop up now, this volume says back pain, exercises over 8,000 searches are done per month. Looking for that, that's a lot! Some people are looking just for yoga 8000 searches.
You might want to come down here now. The higher that number is the more competition you're going to have in trying to get in there with all those big gurus that already have a site. That's very popular you're not going to get on the first page, but if you go down here to where it says back pain exercise articles only 260 people are looking for that. That's kind of more of a sweet spot. I would say anything like 250 to 600.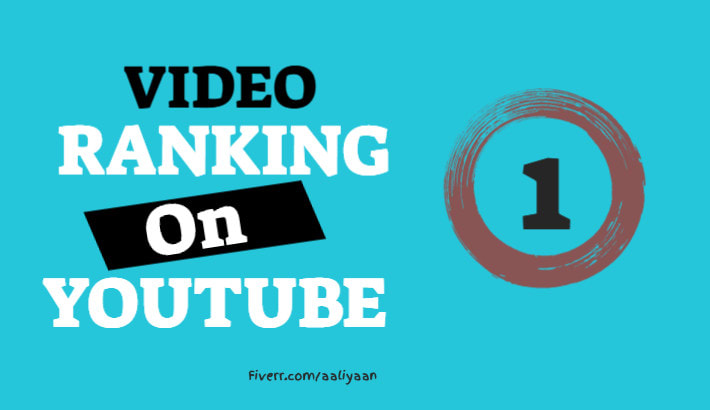 In that area, is what you want to look for use that kind of a keyword back pain, exercise articles. So, yes, people are looking, but that's going to make you pop up. People are looking for that specifically, so that's what keywords everywhere does this tool? Alright? So how do you get it you're going to go to the Chrome Web Store? I just type that in – and this comes up and you're going to go down here, where it says Chrome extension and then the next page pops up now it says keywords everywhere: that's the search that you want to put in.
I already have it on my computer. So I'm going to show you what it looks like: how do you find it you're going to go up here next to your name, all the way at the top? There's three little dots. Let me pull this down, so you can see it there. You go see this three little dots, I'm going to open that and then right here where it says, find more tools. Go there okay and then it says extensions, all of the extensions that you have are listed here and I'm showing this to you, because if you're just building your business, you're, probably going crazy downloading all the free stuff everybody's, giving you not really sure what everything is For and you're like, oh my gosh they're, all over my at the top of my toolbar, and I don't want them all there, that's how you can turn them on and off.
So when you go in here like I found this really cool one, it's called font face, ninja, I'm not using it all the time. So I just leave it turned off, but keywords everywhere. I do use all the time, so it's turned on. You just hit this little button and it turns it on and off and right here you can find details about your Chrome extension and here you can remove it. So I'm pointing those little tips out, because I want you to make sure.
Maybe you went to add it and you couldn't find it. It may be that you already have it there so keywords everywhere. That's what it does you just go into your URL address bar type in your search, and that will let you know what good keyword searches are. So if those numbers are super low, then it may not be a keyword that you want to use if it comes up zero nobody's searching for that. You remember the three tips you want to use keywords that people are looking for all right, so vid IQ is another one that I want you to download.
So you have one way of getting free keyword to just use that way you want. This is another way that IQ actually is a a Chrome extension, and it goes right into your YouTube. So when you go to uploaded and you're trying to fill everything out, this will actually give you some suggestions. Now. Vid IQ has different tiers of pricing when you first start out, you might just want to get started for free, and I think it's neat that they let people start for free because they understand that when you're new, you don't need all the fancy stuff right.
I went ahead after maybe a month or so I went ahead and upgraded mine to the pro and I think it came out to like ninety dollars a year and I love it. I'm already getting to the point now, though, where I might go up to the boost and it comes out to thirty-nine dollars a month. There's no way. I would have paid that when I first started so I'm not recommending you do that, get the free one and when you see what it does and you want a little bit more then move it up now.
What does vid IQ? Do I'm going to give you an example we're going to go into my youtube account, and this is a article that I made called seven paying high paying jobs online work from home. Now when I uploaded it, I remember I have my list of keywords. I went and did some searching, but I can also pick up some keywords from here: three things you want to do, and I talked about this when you upload a article there's there's another in my playlist, make sure you click that I have a whole playlist for Youtube beginners all this beginning level, stuff for beginners.
So if you're, not a beginner, don't read it, but one of the things I talk about is part of SEO search. Is you want to have your title and then you want to put your title as the first right up here. The first thing in your description and then you also want that title to be the first word in your tags. So that is a keyword search. They all match three times: that's getting picked up by Google, you want them to match.
Now. I've gone back and after I learned that I had made some articles where they weren't matching and you go back and edit them and fix them and keep getting better. So that's what I love, love love about YouTube. I don't lose my content. I can go back in and make it better. I can make the SEO better and things like that. So that's that's one of the neat things about this. You can go in and change.
Your thumbnails, if you want, if you decide that, are not the ones you want, but how did I get all of my tags? Well, one of the things I did is I have vid IQ in here and see right here right here, vid IQ on my program that I have gave me three high li searched keywords: work from home, make money online work from home jobs. Now, there's two other ways that you can get more one. You can go find a article that ranked really high and landed on the first page.
When you did the search you can open up their article and see what their keywords are. Vid IQ will allow you to do that. You can go in and see what the keywords are from other people. Now you can copy them, but I would not recommend using every single one that they use because then you're you're going to mess up. You don't want anything to be copied like that. You wanted to. I take them and I put them down into my OneNote.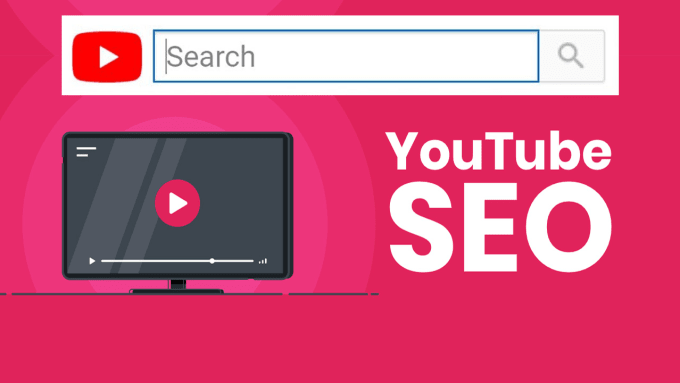 I open them up and then I'll pick a few of them. Another thing that I do, and I pick the ones that rank high, see these little numbers that are next to them, that's their ranking, so you want the high ranking ones now, you're, probably saying well what is all of this that, unfortunately, is not from vid IQ That is actually from tube buddy now you're, probably saying well, why do you have both because I'm still trying to figure out which one I like better so I'm using the lowest program on both you don't have to do that, but right now what made me go To two buddy was, if you have less than a thousand subscribers, it's only 450 a month.
So I thought. Oh, that's perfect. That gives me an opportunity to go in and see which one I like better. Of course, I'm going to go out and read lots of articles about how other people that are using both of them have compared them and then eventually, when I increase the program that I want to use, I'm going to go one way or the other, because obviously I'm not going to pay for two at that price, but again there's another option: I've got a link below for vid IQ.
I've got a Bink link below for two buddy and then there's a link below for my playlist, so that you can see some other beginner YouTube article articles that will help you out, but the one thing I like about to buddy is right here. It gives me a big list right and I can go up here like once. I put my first one in that's the same as my title. I can go right here, work to where it says, suggest it, and it's going to give me a list of suggested tags and I can go in there and just click them and add them.
So I typically, I use all three ways I honestly go out and look at somebody else. That's got high ranking what did they use and then I look at my suggested tags from two buddy and I use look at the suggested tags from vid IQ. I always add my name and I always add, lifeWise the name of my business, so those are two tips as well. You can see here. I still had more. I could have added, but again at the time that I did it for some reason.
I picked what I picked: I'm not going to change it today, but you can pick the ones that apply to your article. You don't have to pick every one. You only get to pick 500 characters so once you hit that hit that the the system will, let you know see right here where it says: 491 out of 500. There was a while there that I heard people saying: oh you don't need a lot in there as long as you get the good ones.
My philosophy is, if you have 500 characters, get as close as you can. I also recommend long tail searches. Most people don't just say nutrition, most people, don't just say exercise they'll, say lower back pain, exercises for older people or lower back pain, yoga for diabetes or something like that they're, usually more detailed than just saying exercises. That's just my philosophy, so I tend to put some long ones in there.
If I can all right, that's all I have for today. I hope that was helpful, for you make sure you add that free vid IQ the free Chrome extension for keywords everywhere. It doesn't cost you anything and I believe too buddy has a free, free 30-day trial, so go ahead and put that one in as well figure out which one's best for you after that, there's a whole bunch of different tools out there that you do pay monthly Fees for and then you can decide what's right for you as you build your business and you start understanding what it is you're looking for thumbs up if this was helpful.
Definitely in the comments, if you have any questions, ask – and I will do my best to answer them for you all right until I see on the next article, have a good one.
---