From now on, and today I got a music resource, slash tool called feature FM. Some of you guys might have heard of this I've heard of a good minute ago, actually through a lot of clients having success through it, which made me want to look into it.
More didn't want to do a article until I had personal time to go in and do my own campaigns in the back end, which I will be showing you in this article, and I also have a cool way for you guys to get 500 free plays on The platform, but I'm not going to talk about that to the end of the article either, because I want to make sure I go through basically what it is, what I think the best ways to use it are.
Let you guys decide whether or not you're using the platform from there, but first, let's talk about what feature FM is now the way they describe themselves is, basically, they say: they're reaching music fans while they're discovering music and that's super important. What I love about the platform actually, but what I'm going to go over in this particular article is two different versions of something that they call sponsored song campaigns and, in my mind, is so powerful because it should be the future of streaming campaign marketing.
So what that basically is is when they say that you reach music fans while they're discovering music. Imagine you're listening to music on soundcloud or listen to music on Spotify in particular, something like that, while you're listening in songs, maybe an album finishes, they usually go into other songs right. They can make your song one of those songs that on Spotify will get it to that, but that's basically how it works.
It's organic is natural just how these music stations are basically like radio stations like Pandora, and things like that. Your songs will be one of those songs that begins to play and it's the full song – it's not a snippet, so it plays just like any other song. Maybe that's why they call it feature FM, because it's like a regular song on a radio station. I don't know that maybe that's where it came from, but it's super powerful, because when someone hears the song, their interaction from there is based solely on the music, as opposed to maybe a Facebook campaign, or something like that.
Where you battling all this other stuff, you got means you got so many articles, you got people's Facebook statuses same on Instagram and these other websites, it's just the music, is auditory and your song is actually the only song playing just like the any streaming service right. They play one song at a time, so those of you decide to use something like this. I hope their music is on point now.
Let's hop right into the back end of me doing one of my campaigns, I'm going to switch to the screen share of you for this all right everybody. This is basically what the back end a feature looks like I'm after you at an artist or two. Now me, I am NOT an artist obviously, and I'm not going to be running campaigns trying to advertise the you know: YouTube advice, articles on a playlist, so what I did was basically say: hey, I'm going to put about $ 160 into this, which artist do I Want to get, I got an artist that I work with many on emo I'll.
Tell you guys more about that situation later, haven't done anything as far as big campaigns, yet so it's a little irrelevant now. So, let's stop into this, though, and I want to show you two specific type of types of campaigns. The first campaign I want to show you is a campaign that runs on a website called eight tracks. We just want to feature that famous partners. I don't like this one as much and I'll tell you why, but I want to show it everybody and then I'll you know, show you the other results for the second type of campaign as well.
So the first song, let's say: f it up this song right here: okay, twenty-four dollars put into this campaign, 0.49 % engagement rate in three engagements out of six hundred and eleven plays pretty low, and it's not worth my time. In my opinion, you know I got three engagements twenty dollars and granting six hundred plays and then most of the plays like Canada, ten work in the United States, which is not ideal when this artist is in the United States, a big benefit of this campaign.
If it's a, I got us about six hundred eleven plays on that song. These plays are actually working on your SoundCloud. So what feature FM does is, while it's running on this website, eight tracks, which is basically a website where people just make playlist after playlist, and it runs that campaign you can actually use the URL from your soundcloud song. So all the plays. Actually, you add it to the plays in your sounds, so only about half of these are organic.
Soundcloud plays the rest of them are for an ads, which can be a beneficial thing for those people who are just trying to get their plays up on soundcloud, especially the people who say yeah. I want to get a decent amount just for social proof, so people don't think hey nobody likes this song. Well, it's better to at least do eggs where you have real people do plays, especially since it's relatively inexpensive, as opposed to paying somebody for completely fake, plays and then having the same number.
If you're going to pay $ 20 to get, let's just say six hundred or a thousand plays, it might as well pay for real people to hear it, even though, on the back end, in my opinion, it's not as effective as worth it. When you look at the engagement rate, but I'm going to go ahead and show you the second type of campaign, so there's other campaign that runs on a website called beaser, which is basically Spotify.
But it's a lot more prevalent in Europe in other countries than the US, but it's actually moving and growing into the u.S. They'll be I'll show you proof that in my results, so look at these plays for one twenty two dollars I got me 1128 plays versus Twenty dollars only getting me about six hundred plays for the 8tracks campaign, so that means it's actually less expensive to do a Deezer campaign. But on top of that, this is what I really like the engagements.
I got. Sixty nine engagements six point: twelve percent engagement rate versus a point, forty nine percent engagement rates and a lot of that from what I'm seeing is, in my opinion, also just from how the campaigns are set up on the website. There's no way for somebody to really natively interact with the song on eight tracks. Since the song is actually playing for a SoundCloud, they can't add it to platelets and things like that, whereas on Deezer I could move it around just so you can get a better idea and see it.
This is these: are it's playing on Deezer because it had got added on to be there. So now it's a song on Deezer. When the ad runs on it, people can actually add it to their playlists. They can actually put press the favorite button and say I love this song and I'll get to show you the results of that right here. So look this engagement breakdown. Remember the other. One only had three engagements period: the 8tracks campaign, the Deezer campaign.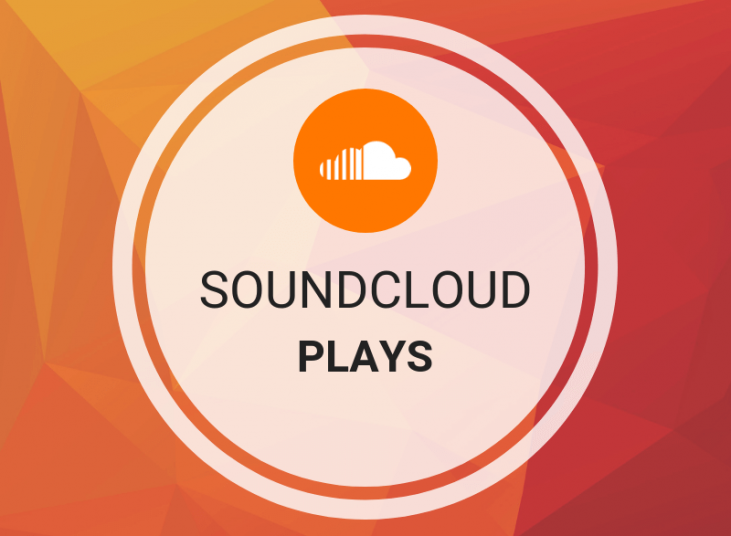 This is off of what $ 27. If I remember correctly – and I got 35 add to the favorites playlist, then I got 27 adds to people's playlist additions. If you're wondering what the difference between these two types of playlists is, the favorites playlist is basically you being on Deezer. You press the heart button when the song plays, because you like it, and that means whatever someone wants to go, listen to a playlist of everything that they push the heart button on, that song will be there.
The playlist addition is somebody saying I love this song. I want to add it to a playlist so like a listen to it later, and I want to put it on a specific playlist. So that's great for $ 27 you're talking about thirty five favorites playlist and 27 regular playlist additions, and then you have album page views. So if you go look at these results, this album ended up getting five fans and her as an artist.
She has 13 fans, and this is only in a week, week-and-a-half being on his website. That's why this the avatar is not even there, and I just ran these campaigns from these campaigns. 13 fans, 5 fans of the actual project. So right off the back. You already know that the campaign on Deezer is a lot better than the 8tracks campaign, but you know rub that point in you can look right here. Ciccone 500 plays engagements right and that was for $ 20.
I maybe was thinking spent seven more dollars on the Deezer version of the saucony, but seven more dollars to have 800 more plays that doesn't add up so that lets me know for one these, our campaigns are cheaper than eight-track campaigns. Also, the engagements going to be better. I got 105 engagements for this Kony song for $ 27. All right, that's crazy! Click on these results and what I like about them is all right: 7.
5 percent engagement rate. But on top of that, what I love about the playlist Editions. It means that people are going to listen to it again and again when they go back to these playlists 42. Regular playlist editions. This one got me one artist page view. So that means someone looked at the actual artist page. Remember I showed you. She had 13 fans of our artist page and then I got one out of 12 16 out on page views and then what's really cool here is this is letting you know.
There's people 76 people skip the song at 69 seconds. One person skipped that 56 seconds. You can see these results all throughout the songs and then you can also look at engagements all right. Let me get rid of the skips, so you're, seeing one person engaged at one minute 56 seconds. Three people engaged at that period of time. 245. This kind of stuff can help you figure out, what's the best part of a song, to run a commercial on as well.
So I love the data today give, but even more than that, I love the playlists editions and that's why this part and this kind of campaign is way better than running the eight tracks campaign. Also, I mentioned that traditionally Deezer is more popular in other countries, but you can look at this because I did targeted towards the United States. I just targeted two United Kingdom and United States. I don't know how that one, Israel plate slipped in there, but it did somebody judge me.
You see five hundred and thirty six people in the United States. That's still a pretty solid number. Considering I got thirty engagements, we'll just I'll show you the epitope campaign, one more time. Oh, and actually I forgot once the song did pretty well around twenty dollars. I decided to keep going all the way to eighty two dollars and 82 cents, and these are the full results. So what that got me was 4141 plays 297 engagements, seven point one four: seven point: 17 percent engagement rate.
Of course, these results are not necessarily equivalent to what everybody would get some people who might have a song – that's just better than this, for whatever reason or people like it more so they might have a higher engagement rate and some people. They might have a song that nobody likes and they might have a 0 % or a point for a non-person and, like the other 8tracks website, who knows, I can't guarantee those, but what I do like is for one course.
This website is legitimate spent plenty of time making sure that and then has several clients get good results from it so really quickly. I want to go ahead and run through one of these campaigns as far as setup, just to show you guys what it looks like you got to name the campaign upload. The song it'll have options where you chose to do it on something like a Deezer, where the song will kind of pop up automatically.
You can advertise the song, but then you also have the target audience right. I chose United Kingdom and United States for this to age genres. That stuff is all kind of straightforward. The interesting part is you're, choosing these people and your targets by similar artists, as opposed to doing some of the other types of demographics, and then, lastly, you choose your budget. What do you spend daily and that's pretty much it for the campaigns it's pretty straight forward, but still want to show you guys.
They also do show you an estimate that you'll get from running the campaign before it rhymes. This number has been pretty accurate. I'r so far, alright guys, I should give you a pretty decent idea of feature FM what it is I'll be going over one of their other tools later in another article. I did tell you that I do have a way for you guys to get a 500 free place on the platform I reached out to them.
I had to talk with some of their reps really to help me through and walk through some of this information and really to one us remember. I said I was testing the credibility of the platform and things like that I reached out to them, but I also was able to get a code for you guys to get $ 10 free and from my calculations and the campaign, if I did, it amounts to About 500 plays, so all you have to do is look at the link in the description below.
If you use that link to create an account, it will give you $ 10 free. It is featured IFM, slash brand man shine. Ask me you guys, alright other than that. I hope this article was helpful for you guys. I definitely have more resources and tools coming in the future, but for now you know what to do hit that subscribe button.
---
---
https://soundcloud.com/myles-brown-321811388/we-were-here