Thank you for taking the time out to talk well, thank you for having me here. How are you I'm fine, good, good, good, okay, so Carla? I think the first thing for us to talk about is a typical day in your role. So what would a typical day look like for you? What are the kind of responsibilities that you're doing on a day to day basis, yeah so so, via in the guiding to what I do are usually on on daily basis? There are a lot of may be passed and priorities that I should look into.
So I try to maybe divide the FASTA to different days or we even mix the reason. Why is because I look into a different market globally, so, starting off, like I develop individual plans with the county managers for each country or region that they take care of, and then I have also evaluates the market trends and provides the appropriate support to product development With you and of course I do provide some training and maybe guidance to the team so to also overcome some development issues.
Let's say we do some weekly meetings or monthly meetings to discuss what challenges each market is facing in every county or region, and we try to find solutions for that as well together, I also so I'm just going to answer what you're saying is that I'm you Actually go in with a tailored approach for each market so for the different country managers. You have to tailor it to the clientele there are in that country.
Yes, okay, so there's a lot of work going in. Yes, of course, yeah! So that's why we need to also always work together. It was you know everything when you, when you try to over look to a global market, you need to listen and understand every individual market. You know how you can approach it. You know because every market has different tradition, difference the culture different, try, a type of marketing tools, approach, etc.
So we need to always communicate together as a thing. So it's a real Tyler, the pro yeah. It is in addition to that. I analyze the business strategies and develop improvement plans, so I can also provide the right support for the you know: the growth of the business. So we also, of course, when I gather all the information and the challenges or issues. So I also try to coordinate that with a management team to maintain as well the quality of service that we provide for every individual market and to maintain, of course, the budgets that we need to allocate for those countries.
So it's about maintaining the consistency as yes correct. If we look at the technology side as well, I need today is also the IT department in order to maybe inform them about the latest technology that we need to provide for our their clients different. They also in every market. If you look at Asia, they they may be discussed about copy trading or even mena or a Latin America, so every individual market also is they need for certain technical tools.
So we need to always communicate with our IT department in order to provide the most innovative tools and products for our clients Wow. So that's actually quite a huge scope of activity that you've got to cover. And what do you feel? That's the most important thing for your team to focus on and what are your priorities to offer you anyway? What do you feel your priorities towards the traders? I believe there are a lot of maybe key points that I try to communicate.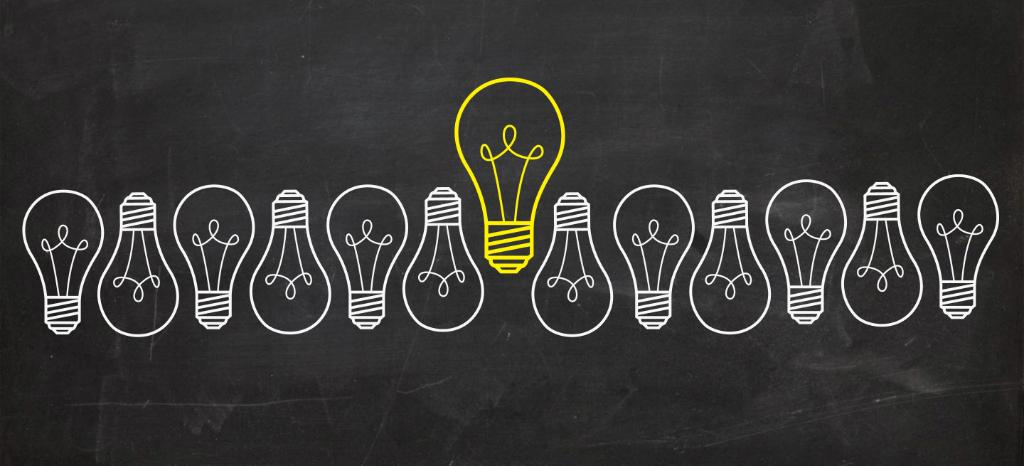 It with my team, in order to provide the best service that we can, because at the end of the day we are the online financial trading company. So in that matter you are not offering a tangible product. So, therefore, you need to focus on the service that you provide to clients or traders. So the one of the maybe key services that we need to focus on is education is education, so in cooperation, of course, the marketing department we try to see.
Maybe each market also individually, what type of webinars they would look into educational webinars course. Also, we try to be offline as well, so we target different markets by going on on the ground being they're present as well and provide them the educational seminars that they might require. So we have a lot of, for example, beginners traders that they need to understand. More that is about you, know the risk of this market of this industry before they get into that market.
So we try to provide them the most information possible for them to make the right decision in order to see whether it suits them or not. That's for the education part. Now we talk about services. We need also to maintain the quality of communication with our traders. We need to understand the needs and requirements for them in order to provide the best service for those daters and then again, we look also for each market individually.
We do not provide the same service for all markets, because every market, as I said before, as a way a different way of approach, the first thing than your presence as well on. If you look at the technology part as well, so you need to be present on social media and therefore we have to look into how we present our services by providing the right information to our clients from the business development side.
We are active of social media, so traders all over the world can understand what signals vision is also can also get close in communication with the Wrights business development, whether he's the county manager, the salesperson or the customer support. So we try to understand the need for each market and be there as well active on social media. I mean, if you want to reach the global markets, you need to be present there, so they need to see with who they're dealing with.
So it's really important to be active on social media. What images you are giving or representing the company and do you think it's important that they have that accessibility as well to the company? So it's more about the transparency, so people always kind of be in contact. Should they have communications more about it for immediate communication? Yes, they do nice. So that's a that's, a very kind of comprehensive approach that you have so Carla.
What I'm hearing is that a lot of emphasis is put on education and making sure the traders know what they're doing so. What do you feel are the current needs of the traders and how do you make sure that your team caters to that? Okay? If we look at different type of traders, say, for example, we start off with the beginners or the guys that they want to learn more about ratings. They've heard they tried for some times and they want to learn more yeah.
So what my team does, or maybe the needs for the trader to start learning more about trading – is to walk them through basically the platform you do to understand more how to place a trade. What are there is that also they might encounter. They can also ask. Maybe about different type of technology on the platform that, if you could say like leverage, margin, etc, so those guys are there to help them walk them through from A to Z, then the trader obviously need to understand also the cost, so they do ask sometimes, if We're talking also about advanced traders, they come and they look for.
What are the cost for the spreads? You know what's the leverage that they can be entitled for now with the Asthma, so they need to understand how they can be converted to professional clients or not yeah. If they are details, what leverage their they get. So the team is to explain to them and maybe to walk them through the whole registration process. So every trader has its different needs and we make sure that every trader will find the right tool and services that they they would be looking for mm-hmm.
And what about tick well as a whole with regards the condition, so the spreads the leverage, the margin requirements, how does tickle to a plethora of clients with their conditions? Nowadays, I mean there is a lot of competition in the market and the competition market requires to be maybe the the broker that you should be getting or maybe offering the best lower spread, offering the leverage that the trader will look into it.
Also, the regulations, a lot of clients they would come and ask where are deregulated if it's an FCA company or broker or if it's a officer a license as well so check, may try it's best to provide the most innovated products as well. So the more variety of products, the better for the traders to have more options in order to see how they can or maybe which products to look into and trade. They tried as well to have the best execution with this competition.
You need to always offer the best execution as well, in addition to the spreads of the low-cost of spread and the leverage that they would be looking into so and not to mention at the segregated accounts that the clients would feel more safe once they found their Money in order to place some trade, so those may be points tick – may try to focus on in order to be competitive in the market. So it's kind of the fundamental things that you're addressing in that case, so the the conditions that will allow them to excel and also the putting in place the procedures that will allow them to feel safe while they're trading, bringing all the bases very good, very good.
So, with regards to the team that you're the you monetarily work with directly, how is the team organized and how do you could you also talk us through the process of onboarding, a client yeah, so we have different. My actually team is consist of different departments. The reason why I have different departments is to try also to give like a customized service for every individual may be type of clients, so we have, for example, the activation department.
If you have partnership departments – and we have County managers and customer support yeah and not to mention also the technical analyst guys as well – that they provide educational, webinars and seminars to the traders, so once the client gets one boarded, we have an activation team that would Help the client to be to go through the registration process, starting from filling the form online, sending the KYC documents that I documents for the everyday market gets approved and then they're ready to start just free traders to understand kyc what does kyc meaning.
It means that the doctor, the right documents for know your client, basically abbreviation of know your clients at the right documents for every trader in order for them to get approval so once they get the approval they get their account activated. So they need to be. You know approved from the compliance point of view. They have a distasteful registration form to help. You provide the right information about their profile, then the documents and then once the documents are correctly submitted, then that counts as a right to be approved.
And after that, that's a there will be they did to funded his account and start writing nice. Okay, yes, regarding to the other departments, so we have also partnership departments with the partnership department focuses on maybe retailer search, think the idea or maybe partners. So the partners, usually they look into providing clients or maybe refer to friends or they would like to introduce business, but it's they can either trade as well or maybe just focusing on and growing their businesses yeah.
So those guys that are they have some connections and it would like maybe to introduce them to tickles, so they are called partners or IDs introducing brokers, so those guys and a partnership Department. They make sure that every IDs that, despite that providing the rights, also information for the clients before they get embroidered, they also get some rewards from Dickman once they introduce their clients at say this to us.
You do and the track is dependent also they ensure that the ideas they get may be the right material, so they can ask in there from their side to provide it to their clients right. Okay, we have also the county managers, so county managers are mainly focusing on every individual market they're assigned to allocate the to yeah, so they do the business development for that market. They study the market, they see what are their eyes approach for stickmen to guess in that markets expand the business there yeah, so they do analyze.
They look at the competition there. What are the right to products, services and marketing budget that we need get for that market and they come forward, so we came together, maybe build that business in the countries or regional they're taking care of Wow. Okay, you try to always provide, and maybe listen through. Also, the traders, what exactly they need. I mean we try to provide what the client is asking for.
Yeah, I mean there's no point of just focusing on certain things that the trader would never take into consideration while his focus is somewhere else. So you need to have a very efficient communication with your traders, especially if they're advanced experienced traders, so they are the best people to hear feedback from in order to provide your onion improve to always services to the client and social media gives you those open blogs Of communication, yes, we do forth and through laxity yeah and I'm guessing that tool must trigger down into your team, so you're encouraging your team to actually use social media to engage with their clients, to possibly open up more markets and to be a gamification blog yeah.
My team they're quite active on social media. They try to always the present right image for each individual. We have also some information may be posted about the profits, the volume, the trading volume of the company every now and then because it's been important for the traders who maybe to compare to compare signal with other brokers as well. So he can make the right. The decision where he would like to maybe invest response nice.
So could you tell me a little bit more about your team, so we've been talking about the tools that you're using to engage with your clients. But how specifically do you organize your team and how do you structure the team and was the onboarding process like so when it's someone first comes to a member of your team, all the way through to when they're actually trading with you as a client. So my team consists of different departments.
The reason why we have divided different departments into different tasks: educator needs of each group by the clients. So, for example, we have the activation department. They are the first, the department that will be in contact with the client so that what the client wants. This shows interest of opening an account with us or they're registering with a company. They get in contact with him and they try to accommodate his needs from a to Zed, so starting off from the registration form and then later to submit his documents as well.
So they walk. Will they walk the client through the whole process until he gets approved and he's ready to open the account to find the right account as well for him, because we have different types of accounts, so he would be in contact with that account manager in order to Give him the right information to make his decision, which type of accounts and whether the client is approved, so he can start saving on the phone.
Okay, the other department would be. We have another Department called apart. So in the partnership Department, it is the partnership Department. They take care of all our partners and ideal, so we do also have a department that calls county managers Department, those County manager. They get involved more into developed business in every individual market right, so they look into, for example, Asia.
They look into Africa, Latin America. Maybe MENA region, so they try to study the market analyze, what the market needs and then they communicated together. I mean we communicated together, so we can see what are the right approach in order to expand the business in each individual country. Wow. Okay. Well, I think that's we've covered quite a lot today and that's probably all we've got time for so I'd like to thank Carla for coming to talk to us today.
It's been a wonderful day and you'll be hearing for some more of the tin wall team. Very very soon have a nice day bye,
Starting a business is not easy! Think about who will be working on your digital image. Hiring a good webmaster will help!