It doesn't matter what business you're in, but it's the most important system that you can put into place for your business. I remember when I first started and I heard about email marketing I kept thinking. I don't want to write letters to people and I don't want to take time to do that and I don't want to blog and all this stuff and in as I went on my journey in in creating my company and building it.
I realized that that is the most important aspect. Actually, that's where all the sales take place, because in that email sequence that you have sent out to your customers, you have built a relationship and they have grown to like you know you and trust you, and that is why it's more effective. Did you know that 34 percent of people worldwide have used email and that's like 2.5 billion people? Think about it? Do you know anybody that doesn't have an email account? There aren't very many people, while the the rate of using email is going up in the business industry as its declining for personal use.
People are still using it for business, so people are still looking for those sales that they get from different stores or for content and information on different companies that they've subscribed to. So they expect to see those types of emails in their inbox and they're looking for them. They have the option to unsubscribe. So if you're providing something that they're not interested in, then they can unsubscribe.
So that's what makes it pretty cool you don't have to harass or spam people, and I'm going to give you seven reasons why you need to get an email account setup. First of all, you own it, you own, the customers that are on your email list. Now what I mean by this, let's use an example of Facebook groups versus an email marketing system – that's put into place in your email or Facebook group. You could have 10,000 20,000 30,000 followers, which is phenomenal, and maybe your have built your business to the point where you can just offer something and talk about it, maybe you're doing affiliate marketing and right away.
You make $ 25,000 in sales. I've seen people do that and that that's why Facebook groups are so awesome, but Facebook can also come along and take that group away from you. They can shut you down for any reason they want. You can try to fight it, but you have no power. You have no control and getting that back. You have no list of names when you do an email list, you have collected emails from all of your potential customers and, you might say yeah there with an autoresponder like activecampaign or Aweber, or something like that.
How am I supposed to own it? Well, you can export that list of names and then have a backup system where you put them on a Google Drive or something like that. So if that company, that software company, the autoresponder shuts down, you still have those names and you can go off and start using a different autoresponder and import those same names right into the list. I also recommend, if you understand what email marketing is to keep a list of your sequence, the emails that you've created, don't only put them in the autoresponder, but keep a keep a copy of everything.
Just in case something happens and you've got it all that work. You don't want to lose it all right, so you own that list. You can take it with you now you might be in multi-level marketing and you have a business built up with your company. That company can shut down for various reasons, maybe things that are beyond their control. You who have built an email Act was at lists on the side. Can once that company shuts down, you can go back to your customers and share your story and tell them that this multi-level marketing company has shut down.
You know, but we have other options and I've done some research, and this is something I found instead, maybe you're in the health care industry and you everybody loves the shakes that that company provided – and you found another company that is equal or better and hey guys, Follow me here and they will, because they they've learned to know you like you and trust you, so you can bring that those people with you wherever you go or maybe you just decide to get into a different business.
It's amazing how that list is yours and will stay with you now number two, it's more effective than social media for customer acquisition, people who use emails and build that relationship with people through that email sequence are more likely to build that person into a customer than If they only use a Facebook group – and I'm not saying Facebook groups are bad at all, I know people are very very successful.
They've got lucrative businesses there, but think about this. Facebook again has control with all the posts that you make not every single one of your twenty thousand followers are going to see what you're posting, when you send an email out to twenty thousand people, that the percentage of people are actually going to read it or Higher because you have a little bit more control, you're, sending it directly to their email account and hopefully most of them go into the inbox, and there are different strategies you can use, which is another training on trying to make sure that they go into the inbox.
Where they're supposed to go all right number three is economic and cost effective. It is very cost effective to use email. Think of the other strategies you can use to acquire customers. You can use snail mail, you can send out bulk mail in you know you at the United States Post Office the old-fashioned way you can run ads and magazines. You can run ads on Facebook. You can put something in a newspaper.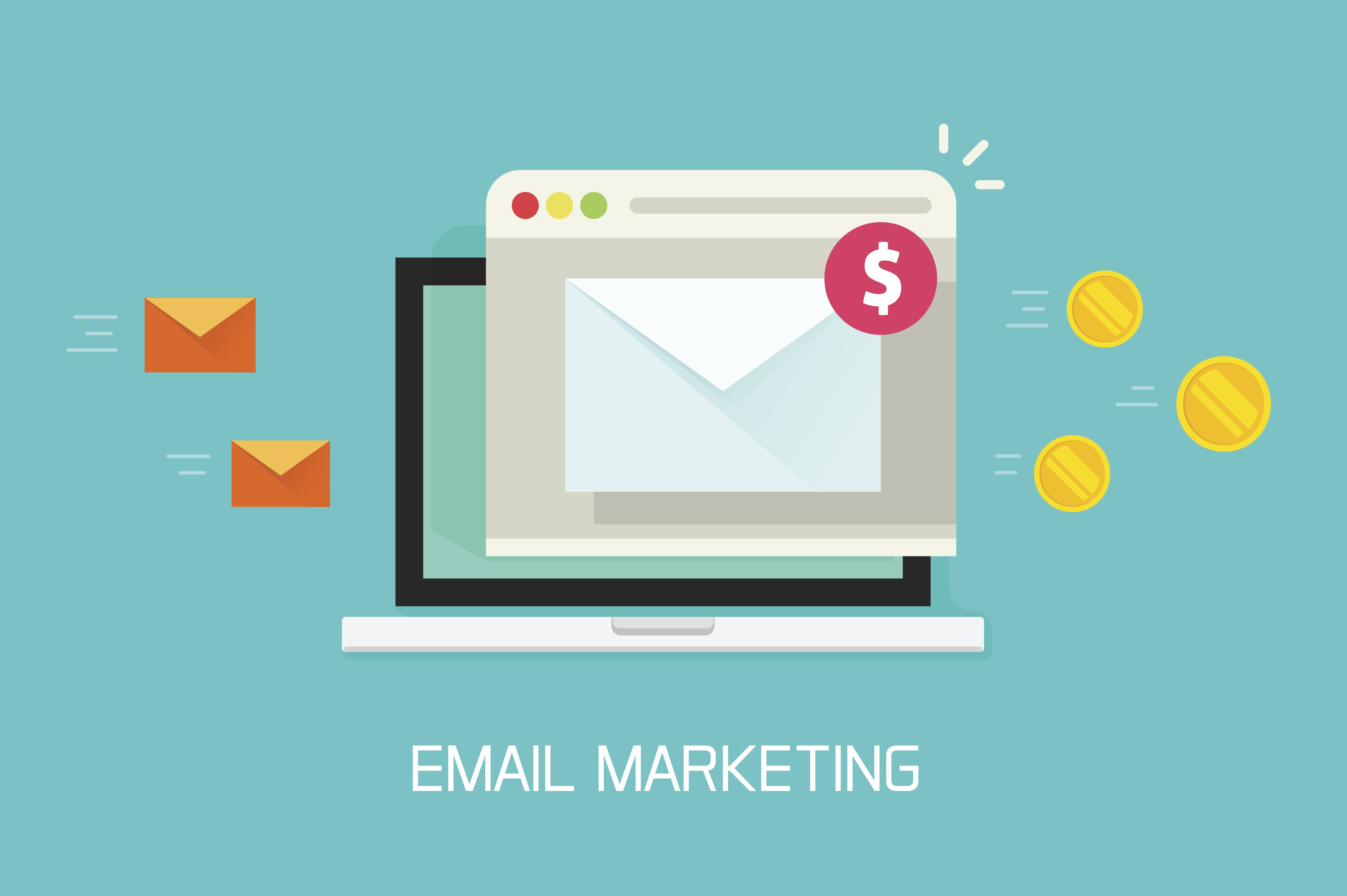 You could have telemarketing. All of those other ways are going to cost you more money than if you just hit a button and send it to your entire list. It's so much more cost effective. So much more, it's easier and it's actually automated and once you put somebody into a sequence, they just keep getting the emails that you have built. That system that you have put into place. They just keep getting them and you sit back and let the system do the work.
So it's actually a lot easier as well number, four, its personable personable, personal and customizable, and what I mean by personal. You have the ability to actually put a person's name on that letter. I know that in the email world email marketing world, we call a newsletter, but you don't really want it to be like a newsletter, the old way that you would think of it like a little newspaper ad.
You want it to be more of a letter to that person, and so you can be more personal in that letter. You can tell stories about yourself and why. You know how you came to the conclusion that what you're offering them works and why it's better than such-and-such you may offer to embed articles that you have made so that they can get more information. You can also tag them according to their interest or according to a purchases they've made.
So here I have a sequence that I've started. Everybody goes in it once adorned throughout this same sequence, but then I can tag them. Let's say somebody purchases a course that I made well, I'm not going to keep telling them about my course. So they're going to go off onto another sequence and I'll start talking about something else. Okay, they've got the course that I've offered now they can start building their business and looking at such-and-such.
Instead, maybe I have I know about different interests that my different customers in my list have. Some of them want to are interested in affiliate marketing. Some of them are only listed interested in email marketing. Well, I'm not going to talk about affiliate marketing with people that aren't interested in it. If that makes sense, even though the affiliate marketers need the email marketing, it doesn't work the same the other way.
So I can really customize my list and my message to my clients and you just get better at it. You start out with just general lists, but then the more you grow your list and the more you take the time to get to know them. The more you can be customized that list to their interest and to what they've purchased number five its action-oriented you can trigger your list, like. I just said that if somebody purchases something you can trigger that person to go off onto another list that you've made, you can go in later and do special campaigns.
Let's say: you've got everybody running through your sequence and you've got all your tags in there and things like that, but maybe down the road. Maybe a year after you've started your email sequencing system. Maybe you created a course on Facebook Ads. Maybe you started really researching something like that and you've grown in your skills, and maybe you created a course that you're selling you could do a campaign and only talk about that course and then only send it to people that you think would benefit from it.
A brand new person who's, just getting their feet wet, probably doesn't have to need to hear a lot about Facebook ads and and everything that goes into it because it can get overwhelming. So you have the ability to do that. It's proven that action-oriented emails are much more effective than a simple newsletter, so you always ask them to do something, and it could be as simple as like. Hey comment below you know which one of these three different autoresponders do you like best or you could do a polling or you could do a little survey and things like that within your emails, which is kind of cool number, six, I'm losing my track.
There number six, it's measurable. If you sent out emails or mail in bulk mail, like US Postal Service, you don't have any way to measure what happened to that those letters or even if you do a Facebook ad there's you have some analytics, but not like you. Do in an email sequence you can run analytics. You can get statistics on how many people opened your email. You can get statistics on how many people actually clicked the link inside and did the action that you asked them to do, and you can also find out how many people unsubscribe.
If you have a high rate of unsubscribers from one particular email, you might go back and look at that and say whoa did. I say something in that email that offended people – or maybe I didn't give enough content or something like that or maybe you're noticing. Halfway down a lot of people stopped clicking, there's just different things that you can see. You can measure your business and measure what's happening in the emails and last but not least, you can do a B splitting you could send the exact same email out with two different subject lines and see which one works better.
Sometimes it's not the content. It's the fact that they didn't click in and read it because the subject line wasn't catchy enough and didn't pique their curiosity where they wanted to go in. But you have the ability to do that and see which one works better. So those are seven reasons, or that was six and there's seven. That was seven reasons I want to give you one more actually a little bonus, one most people when they look at their emails are sitting on a mobile device.
This is just a big huge benefit. Think of yourself, when you're sitting in the doctor's office or you're sitting waiting for your kids game or something like that, most people go right to their device that they're holding right in their hand their phone and those emails are popping in on that device. So you're you've got that benefit as well. If you did all those other things that I talked about, they're not going to be right there in right in front of them all the time like emails are so that's another benefit of using email.
Marketing is the device of the way that we can send it to people all right. So that's seven different reasons, plus a bonus of why email marketing is important and why you need it for your business and I'm my personal opinion is number one was the most important reason you own your customers. I can't stress that enough because, like I said I just readed a couple that had been making six figures a month in their business, their Facebook account got shut down.
Now that this particular couple had different revenues of income set up, they didn't rely on just one. So it didn't shut their business down, but they definitely lost a huge avenue of income by that Facebook group being shut down, so you own it and that's what's important about it. I have a free course that I put together e-mail marketing one on one. If you've never done email marketing before and you're curious about how it works, it's free doesn't cost you a dime, go ahead and click the link below and you're more than welcome to go through it.
If you see things as you go through the course that may be questions, I didn't answer or different areas that you would like more information them. Definitely contact me and let me know – and I can I will keep going back in there and tweaking it and making it better, so click the link and get in there and dig in and get your email system put into place. It does take some time, but I promise you. It will be well worth it.
---