This is an important number to know in general, but especially now with Google getting ready to roll out an update on April first. That will affect how easy it is for websites that are not mobile, friendly to turn up highly in the search results.
You really want to know if your website is not mobile friendly much. This update is going to affect you so from your Google Analytics dashboard over here: click on the audience, tab and then click on the oval tab and then click overview that will bring up the screen. We're looking at right now see it shows you the device category of a desktop mobile tablet, so these are the devices people are using to visit your website.
This is the stats from my website for about the last month and a half, you can see that I've gotten in da triz it's from people using mobile devices, which presents just under ten percent of my total traffic volume. So, as a percentage of total traffic volume, I'm not doing much traffic on mobile devices, the higher this percentage is on your website. The more you will be adversely affected on april twenty first, if your website is not using a responsive or mobile friendly design.
So that's the number you want to check if this number is say you know, between thirty to fifty percent, you're, probably going to be significantly adversely affected on april twenty first and you'll stand to lose a lot of site traffic. Another number that you want to pay attention to is this number right here: if your website is not mobile friendly, this number will probably be pretty high. This is the bounce rate, in other words the people who come to your website and leave immediately without viewing more than one page.
Most websites that do not have mobile-friendly designs will have a high bounce rate from people who visit the website using their mobile device. Now, let's take a look at how changing your website, design to a responsive design affect this number here, so I recently installed a design on my site that was mobile response over x via a responsive design. So i'm going to change the date range we're looking at here.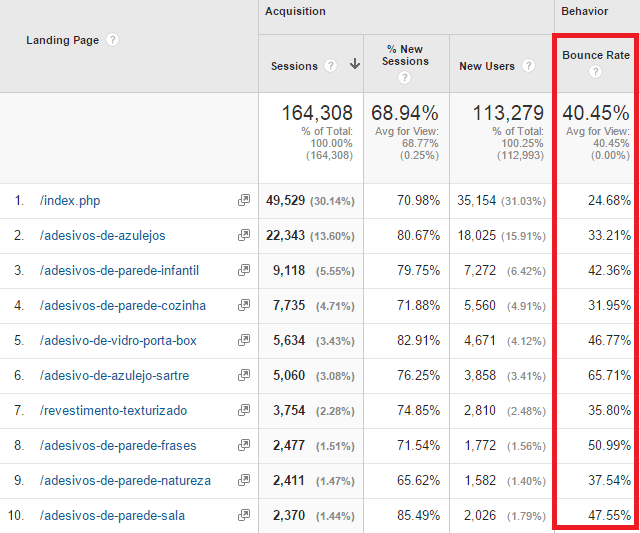 We can see that instead of fifty-four percent, that bumps rate for people using mobile devices dropped to zero percent means every single person who has visited my website using a mobile device after I changed it to a responsive design has viewed more than one page. In fact, they have viewed an average of 2.69 pages per session, so that's the impact that having a mobile friendly design for your site can have on your website traffic that right.
There is a great reason to get a responsive design website and the update coming from google on april 21st is another great reason if you currently don't have a mobile-friendly website and want to address that issue. That is something that I can help you with learn more about my services visit, redpoint, archit and consultants, com and click on the website, design tab out to learn more about my website design services.
Thanks for reading hope, you found the article helpful and have a great day.
---