Alright, guys Jesse, unlocked here, welcome to another article, and today we're going to be going into a massive overview on. How do you become an influencer like what does it take to become an influencer and contrary to popular belief? I know that a lot of people think that you know I thought it that you have to have this massive following, like Tai Lopez like Gary Vee like they are influencers, but there are really really big influencers right.
Just like there can be a band. That is, let's local, it's indie right and then there's major pop sensations, like you know, ariana grande Demi, Lovato, all those people right there. Just there they're influencers, you know they're they're known they have a group of people that follow them, but they vary in size. So you're going to have a similar experience as you become an influencer and as you find what it is that you're passionate about what it is that you want to talk about.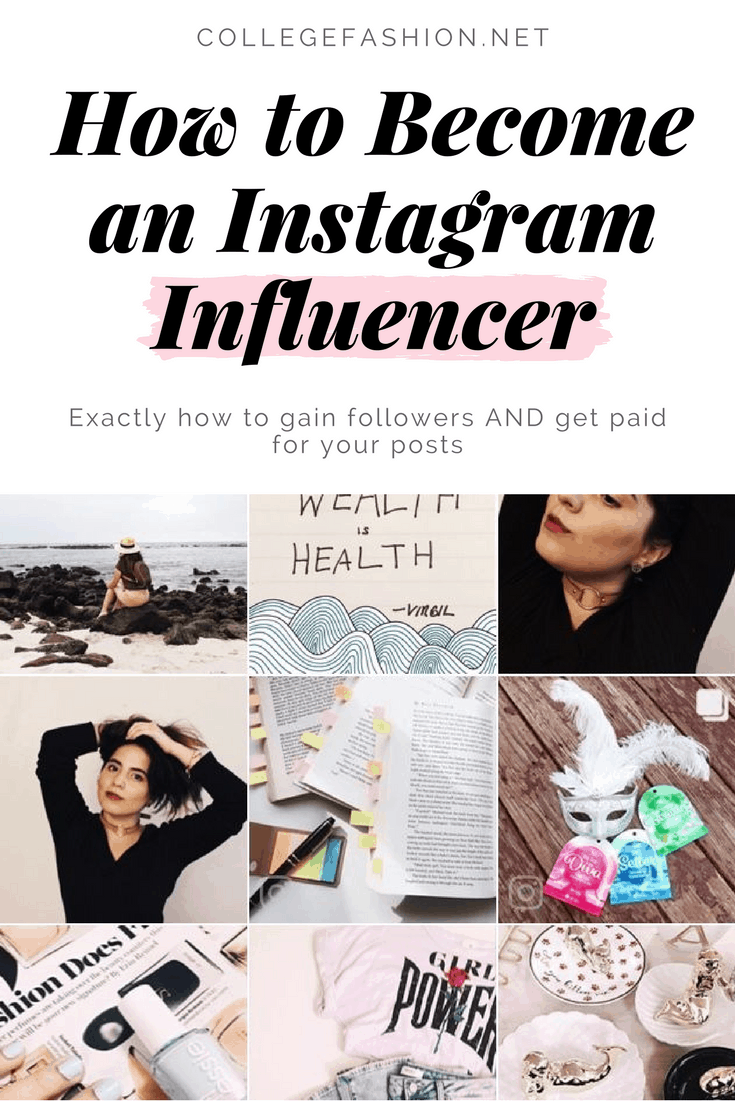 What's your message, what are you trying to share because that all factors into becoming an influencer? So, let's get into the first thing now. The first thing is really building a following. You know – and this is where knowing yourself and knowing what you're passionate about really comes in handy, because you're going to want to know who it is that you want to talk to what's your message. What are you trying to share? Because, as you realize this you're going to know that you're not trying to attract everybody, you're not trying to like bring in the bringing the world to your doorstep, you're trying to bring the people that care you're trying to bring the people that actually, you know, resonate With your message, because, if you you know, if you talk about music, if you play guitar and you make music and you want to show other people how to play guitar and why playing guitar is awesome, you know and the the the variations of ways to play.
Guitar you're not going to want you first not going to want someone that, like loves the drums, because they're going to be like nah man drums are way better than guitar and then you're just going to have somebody fighting with you the whole time. Instead, you want to find other people who are passionate about that thing. They're passionate about playing the guitar. They want to learn how to play the guitar.
These are the people that you want to bring in your circle and be like hey c'mere. I have some cool stuff to share with you and they're going to resonate because you're speaking directly to them, so that's going to be. The first thing is just to realize that, like it's, it's really more of a giving thing. It's not so much about you! It's about them and you're, looking to figure out like how to really craft this building this hub this spot.
For that audience to come to you, so you can kind of bring them in and be like hey. This is a safe spot. Come hang out meet other people who are into this too I'm going to share some cool stuff with you help you accelerate your journey and your it's going to be a great time right. So that's going to be the first point, so you're going to be looking to build a tribe that is into the same stuff that you're into and we'll get into it in other articles as to how you can really narrow this down.
But that's part one. That's the main focus there now main. I guess part number two is after you really decide who you're talking to and who your audience is and what that looks like for you you're going to need to craft some content around what it is that these people need help with, and it's again this has To come from a very giving place, it can't come from this ego place because I know when I got started, it was kind of like well.
What do I want to learn? What do I want to share like? What do I feel comfortable sharing and talking about right – and maybe you have this experience too, however, when you're, when you're becoming an influencer and you're you're, really stepping into this role of more an educator and you're? Looking to this like okay, this is my tribe. You know when you become an influencer you're, not to sound intimidating, but you're, really you're.
Stepping up you know you're stepping up and as an influencer you're coming forward and you're saying know what I feel like there's a place that isn't being done. How I want to do it, you know, I don't feel like this audience is being served. The way I think they're being served and that's why you're coming up and that's why you want to be an influencer right. Is it so you can you can help people see the things that you see and understand and maybe find their own passion in what you're teaching, like that's the beauty of being an influencer, so in order to really reach out to them and grab them and grab Their attention and serve them, you got to put out content, that's relevant to what they're trying to learn and what they want to do and what their goals and dreams are, and the area that you'll find is the easiest way to create.
Content is looking at what are their challenges? You know what, when you go on, like let's say forums and we'll go into more detail, if you guys are having trouble with this part, but you're going to want to go into like Facebook groups, forums reddit's like sub reddits YouTube blogs, you're going to want to See what people are talking about and, more importantly, not other influences, but look to what the people in the comments say, and the people in the forums and people in the groups cuz.
It's not the ones that are sharing successes, it's the ones that are asking questions. It's the people that are in those groups and they're like how the heck do you do this? How the heck do you do this? How do you do this? How do you do this? I have a problem with this like if you go in there, you're going to find a ton of people with some unique problems and some problems that you're going to hear again and again and again – and these are the questions – these are the things these are – the People that you're going to want to talk to you're going to want to create content that helps and solves their problems.
So this is really going to help you build that audience that you're trying to by creating content that's very relevant to them. So we're going to go straight into the third thing now. The third thing is: really: you know you have your tribe that you're building you have the content that you're putting out and the third thing is going to be engagement and the way that we were going to do this is is multiple ways, but first we're going To keep it real, real, simple anything you put out that gets some form of likes comments or shares engage with those people.
You know whether it's just a response and they go hey cool image cool. You know you know PDF whatever it is that you create, like. Oh cool post, whatever they say if they even just like put an emoji face, you put an emoji face whatever the response is just respond to it, because people want to feel understood, people want to feel like you care people want to feel like they belong. If that makes sense – and it's it's, it's really something when and maybe maybe you've experienced this too.
It's really something when you know people respond back to you, you know you you leave a. It does take a bit to write a comment. It takes a little bit of energy, a little mental capacity to stop what you're doing you know, pull up the keyboard if it's on your phone and just type something out like it does take energy. But when someone recognizes it and they go, and you say something like oh cool photo and then go hey thanks for checking it out.
You're, you look at it and you go. Oh that's! That's kind of cool. You know not a lot of people do it. So you want to be that person that actually connects with the other viewer or with the other, the the person in your tribe. Essentially that checks out your thing. You know and joins your group and and checks out what you have to say and they leave a comment and you go all thanks for checking it out.
It does something it really kind of creates this. Like this, this gratitude, I don't know it's it's hard to explain, but people want to feel understood. People want to be, you know, noticed, and I'm sure you guys have noticed that, maybe even in school, like you, you know you didn't really get along with a lot of people. Maybe you felt isolated and what was it like when somebody you know just reached out to you and was like, like hey, you know, cool shoes or hey man, cool shirt like it's just it's this feeling of positivity and giving when you can actually like you know, Connect with that person on the other side, because not enough people do it and you will stand out so quickly when you are that person who does it as much as you can you know, obviously, as you grow the following and there's more people commenting it's you Know it's a little harder to keep up with, but do your best like you see a leg, and you see somebody comment on your thing, be like hey thanks man thanks for checking it out, you know really appreciate it.
They're, just they throw an emoji, you throw an emoji, but just respond to it. You know it makes the other person feel real good, so respond to comments. You know if you're on Instagram be sure to like a bunch of people's content and that'll kind of help engage your audience. You know and they'll notice that you actually take the time to like their stuff. You know so, if you're liking some of your followers stuff.
That's really helpful if you leave comments, that's at a bonus point right there, but really focus on your hub, because otherwise this stuff gets really overwhelming. So when you post something and people leave comments, comment back, you know like their comments, whatever it is just really maximize that output, so do the same for YouTube articles, if you're already making YouTube articles we'll do that in another article, no, no worries there and Facebook.
If you leave a post on Facebook and people, you know respond to it, they share it just make sure to reach out to them and either PM them a private message or on the on the comment thread, just leave them a comment be like hey, thanks for Checking it out, man really appreciate it cool. Well, that's a massive massive over.You overview of how to become an influencer and and what it means to be an influencer.
So just a quick recap: let's bring it all back to one you're building a tribe and this tribe is like-minded people who have a similar goal or they want to improve in the thing that you're teaching so that step number one is building a tribe step. Number two is putting out the content like what problems is that audience having, and can you help them? What can you put out there? That's going to be a valuable resource for your audience step.
Three is engagement and you're going to want to talk to your audience. You're going to want to respond to your audience and you just want to show them that you care. So that's the recap. That's the value and if you guys, are curious about learning more about becoming an influencer, I'm going to be posting more articles, but go ahead and also check the link below we have access to a a chorus buy through familiar with Ryan Hildreth.
He just put out this really kick-ass course called influencer evolution. So if you guys want to learn a little bit more about that, go ahead and click the link below and it will help you out with that so cool guys on that note, Jesse unlocked go! Take some action becoming an influencer and you guys are on your way, so I will see you in the next one bye. You
---
Meet the guys behind one of the top-rated pumpkin seed snacks on Amazon.com!