This is what I believe. I'm sharing that with you for nothing just get out there and succeed. What's up everybody ricky truth here. Welcome back to my blog, so today I want to give you some extremely practical advice on how to build your business and keep up with the trends of digital and technology moving forward.
The world is moving at such a high pace now, and we've got to keep up with the times we're over to get left behind. Ok, so we have to understand where the world is going, where people want to be how we need to approach people, how where we need to be to build our brand and that's what I want to talk about personal branding and the fact that every single one Of you should be thinking of yourself in terms of an influencer okay.
Thank you for yourself as an influencer. What I want to call this is that you are a mini influencer, okay, as a real estate agent as a salesperson and the car industry as an insurance agent as a travel agent as a doctor or lawyer or whatever the case may be, you want to be A mini influencer, okay, here's what I mean: okay, if you're an influencer in general, if you're, just an influencer okay, you may be trying to build a global brand.
Okay, like myself in the real estate coaching world, okay in the entrepreneur world. Alright, I want to influence people in a very positive light globally. All right, I have people all over the world from many different countries, following what I'm saying and building relationships over transactions, building their businesses in a positive way and helping people the right way – and this is very humbling for me to do.
But I would consider myself an influencer, not a mini influencer, or a mini influencer to me is what real estate agents need to be. Okay, that means that we're a micro influencer in our own markets, our local markets. Okay, what that translates to us is that we don't need to be worried about views number of views number of likes number of followers. Okay, let's take Joe Rosen, for example, down in Port st.
Lucie. He has very little views, but if he goes out to a restaurant, everybody knows who he is. Why? Because it's such a localized market, okay, you're, comparing yourself to big influence, you're saying: oh, I don't have a thousand like so I'll – have ten thousand views per article. So I must not be getting anywhere close to where I need to be on these social platforms, but that's not the case. Okay.
Very little views means a whole lot in a concentrated area, okay and so moving forward. I want you to be thinking personal brand, which is what I did with my weekly email and continue to do and continue to teach you to do is a weekly email. On the same day of the week forever I've been doing mine since 2007. It's literally how I built my brand okay and his litter have became an influencer. I didn't know all these terms when I started doing this, but it's literally what out what I was doing and is why I'm where I'm at now.
I understand this on a much grander level, seeing as how I got into the coaching industry and I've started to build my brand there on social media, okay, as well as email and every other platform. There is out there. So I want you to think of yourself moving forward as an influencer. Now, let's talk about that for a second being an influencer, or what does it mean? It means that a certain amount of people – okay, know who you are and see your content consistently.
Okay, they see original content from you on a consistent basis: okay, forever. Okay, that's continuing to build your brand with the people who know you all right and then the goal is is to get more people into your following your email database, your instagrams, your Facebook. Listening to your podcast reading, your YouTube, whatever platform you decide, okay, which I believe the best two platforms, are emails and text, email, platform, text, platform, okay and then all the Supplemental platforms, all the social medias.
Okay, I think those are secondary, but very valuable and necessary. You need to have all of those combined to really make a huge impact and to really build that influential status in your market. Now, if you think of building your business moving forward as you being an influencer in your local market, okay, it tends to give you a different vision. Okay, a different point of view of what your goals really are all right.
The goal is is to let as many people as possible know who you are and how you operate, that you're honest, caring, hard-working dependable professional you're, everything that they want in an agent okay. But we have to let a certain amount of people know that if they don't know about you, they don't know who you are number one and then. Secondly, if they don't know what you're about then they're never going to do business with you, okay, so our job from this point moving forward is to initiate contact with as many new people that don't know who we are as possible.
Let them know who we are and then put them into our little personal branding machine, okay of pumping that consistent original content to them forever. Okay, so we do that through email. We do that through text. We do that through social media all right, but we need to get them into our personal branding machine all right and then we want to talk to more people and get them in there more more more more as many people as we can possibly get to.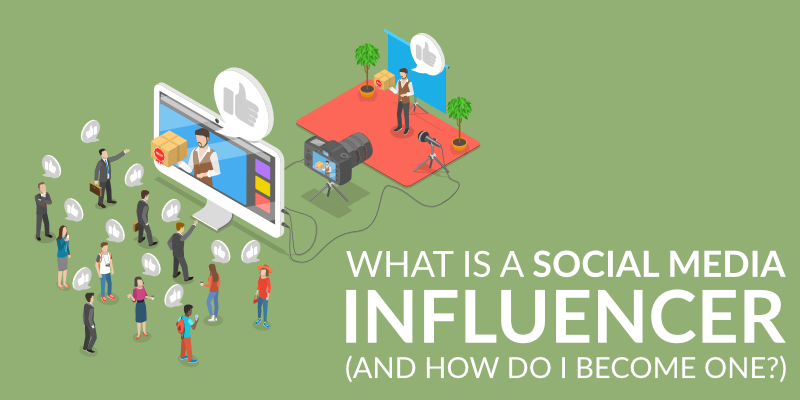 We will never get to all the people in our market. Therefore, our job and our task at hand is an unlimited of Biss. Okay, it's an ocean, you can't get to it all and when we think about that on that micro level, that many influence our level think about what I'm trying to do with just being a general influencer, okay to influence people around the world, all right and when We think about the unlimitedness of just the many influence or the micro influencer of just a local market.
Think about how massive it is to be just a general influence or trying to influence people around the world. It's it's insanely, unlimited and massive. So hope this gives you a different look, a different point of view. Maybe how you need to be building your business or what your objectives really are, or what your goals should be. Okay and I'm going to start pumping out more content around being an influencer and the little things that really matter and different little hacks that I find along the way I'm going to are those with you.
So if you haven't click Subscribe, do that now? Click that, like button, you have any questions whatsoever, leave it in the comments below. Thank you. So much for reading I'll, see you on the next article. Let's go
---
Meet the guys behind one of the top-rated pumpkin seed snacks on Amazon.com!