With the analytics In a week, I check our analytics On our site all the time, but I feel like I'm just sort of Poking around and sometimes I ' ll – find a nugget Or things like that, but I do feel intimidated. Because it's such a you know versus something: Like a Facebook, where you're just guided Through creating an ad In analytics, it's like you're in A fighter cockpit in a way right, There's a lot more stuff.
Going on there, So I think what people Are really interested in are sort of systems That you know " Here's how you do A 10-point check on your analytics." or something like that. Can you talk a little bit? About your framework, when it comes to actually Setting up analytics and what are Some of the key metrics that people need to be focusing on If there are any Yeah sure So, first of all, what we got to do, Is make sure that Google Analytics is tracking correctly When we do install the code? We do some initial testing, we go ahead.
We visit from mobile phones from the desktop To see, does it get the country? Does it get the divide? Does it get all that kind of stuff After we enable The eCommerce tracking, which is not enabled – and I don't really know why But you have to do that manually. There are a few things: Really really simple things that no one has to be Really intimidated by these First of all, Conversion Rate, Super important We have to know How many people, out of a hundred and because some of the people? That might read the interview, are not really tech savvy or don't really know.
What a Conversion Rate is Conversion rate is what the amount The percentage of the people that they get to convert, What does convert mean They get to do a sale, They get to buy something From our websites and we're talking, About the eCommerce, So is it 1 % Like 1 out of 100 people, Two out of 100, One of the simple things that you can do, If you have 1 % Conversion Rate, which is an okay Conversion Rate, It's sort of like the industry baseline In a way right, -It's an industry baseline, let's say -Yeah, I know those sort of things You get.
One person Out of a hundred people, but you paid for those A hundred people to come into your store and you get 1 % Conversion Rate. What, if you look At your numbers – and you figured your website – In that way, you get a 2 %, I won't go into 5 % or 10 % Literally with just that move the amount of money That you are getting into your revenue simply by one thing, So Conversion Rate Is super important? The other super important thing is Average Order Value or AOV So AOV.
Why? Because, if I get an average On a customer, let's say he buys something: Which is $ 20 every customer, and even if I can give That $ 25 or $ 30 literally, I don't have to change anything else. In my whole other strategy, I'm spending the exact same money, but I'm getting more From every customer Conversion rate, Super important Average Order Value Super important, Then there are more technical stuff that they don't have to be.
Super intimidating, so one of them Is Bounce Rate I will stick To those three, obviously, there are way more But I don't want to over complicate it So Conversion Rate Average Order Value and Bound Rate. So what is Bounce Rate How quickly people bounce They get off your website? As soon as they see it, The Bounce Rate is measured. By a percentage, The biggest the percentage The worse, our stores are performing An average in the industry.
Let's say it's 65 % to 70 %, but still it means that 70 % of the people Were just paid with Facebook Ads with Google Ads Or whatever that is, They just came to our website. And they didn't even spend more than one second In our store, So even if you get an average Of let's say, of 80 %, which means 80 % of Google Didn't even see your landing page, You get it down to 75 % Even 70 % even lower, it means that you start making More more and more money for every visitor and potential customer That visits your store, It doesn't really have to be intimidating.
If you translate everything to money. Then it becomes way easier Way: sexier And those three metrics are the key ones. That people need to be looking at. I think that's a really valid point. I don't know that You're the biggest Marvel movie fan. But if you have to be an Avenger Which one might you choose? Probably I would be Doctor Strange, I like to think of myself, like The geek I am, and the nerd I am When people go out, And have fun and they party I go work.
Or read webinars or look at things: I could change in the store, somehow we can make More things, I think, I'm living Like Doctor Strange People call me The Mr. Google Analytics -Doctor Analytics -Doctor Analytics Doctor analytics, So that's one of the things That I really really enjoy because I said Google Analytics Is not sexy but making money is, and I like making money 100 %. Very nice, thank you for coming Awesome.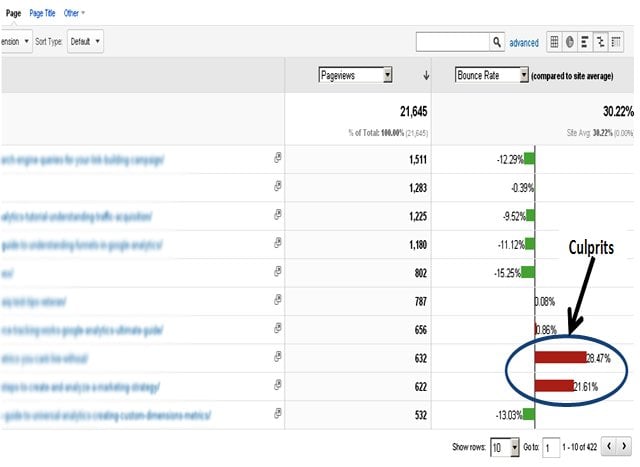 Thank you, Yeah. I really look forward. I should announce also, I think it is clear. But Doctor Analytics will be a part of the upcoming Ecommerce All Stars Secrets course our free-mini course That we'll be putting out for the world to learn the core skills that they need. To grow an extra-ordinary business They'll learn how to get by That's the beauty of this course You're going to learn. How to get started? What mindset you need to have And some of the core skills, but we're also going to be providing A lot of things that will allow you to truly take it to the next level.
And really have an untapped mindset. That's the thing I'm noticing From all of these interviews And frankly, all of the people Of the world who are making headlines for good and for bad Is that they have this unbridled will They are not small thinkers right? They are people That are able to look an opportunity and really think big about it. I think that's what runs Through this whole course, and I'm really excited To be putting it on, I'm excited to be a part of it Guys I'll make analytics sexy.
I promise Okay I'll try my best Nice, very good. Well, thanks again, -Awesome -Alright -Thanks -Cheers
---