Com, and if this is the first time that you're reading one of my articles, thank you very much. I really do appreciate it. Welcome my name is Mike: I'm an entrepreneur in Japan, I'm from Ohio. Originally I own an English conversation school here. I also do online marketing because I do things such as affiliate marketing and I did with this blog much my youtube blog.
The blog is all about entrepreneurship, so it's called my daily hustle things that I do in my life. So it's things related to entrepreneurship. It's things related to affiliate marketing, online marketing and recently I've started learning day trade in which I'm going to be adding to the journal. Also so if that's kind of stuff that you like, but that's the kind of stuff that you enjoy, if that's kind of stuff that you want to learn about, then please consider hitting that subscribe button down below.
And I would appreciate that also very much. But enough of me, you know trying to promote my blog and begging for subscribers, let's get into why you are reading this article and that's because I'm assuming you want to learn how to do keyword, research using Google's keyword, planner, so yeah anyway doing keep doing research Keyword, research when making your contents for your blog or for your website is very important, and you know luckily, for us there's a fruit, there's a free tool that we can use from Google.
It's called the Keyword planner, and so I'm going to show you exactly how to use that in this article, I'm on my computer right now, and so let me get myself out of the way and we will get into it. Let me minimize myself so Google great, if you have it in order to do this, if you haven't done so already, you need a Google Ads account in order to use the free Google Keyword planner. So if you just type in goog or I'm sure like if you type in let's say, like Google ad account, Google Adwords even keyword planner well, let's type in Google Keyword planner first, you need a Google ad account in order to do this.
Yeah there's group of planner, Google Apps, Google Keyword planner, and so, if you don't have a Google AdWords account yet then you need to set one up in order to use this. Google Keyword planner, and that is because it's for Google Ads and so with Google eyes. They ask for your credit card information in order to pay for ads, and this is my school and let me I'm logged in to my school account. Let me log out of here whoa crap anyway.
You do need where's that coming up on Monday MIT signed in get started, but anyway you do need a Google Ads account. They do ask for your credit card to put your credit card in to pay for the ad, but as soon as you get it set up, then you immediately need to pause the ad so, as you know, you're not charged for it because there's a review process. So if you pause the ad, you won't be charged for anything but go ahead and set up an account and then once you have it set up, then you can come back and read the rest of this article.
But so let me I'm going to sign in first to mine. Let me sign in to my account. I don't want to send it to my school and I want to sign in to I want to switch. I want to sign in to this one my I have two ones for my school, so I have a couple. Google Ads accounts yeah. This is the one I want to sign in to I consider how any ads running at the moment they get. Let it get once it gets loaded on here: okay, yeah stalking, about setting up an odd, but I don't want you right now.
So bat. If you go under tools and settings, it will be here. It says, keyword, it says, planning and under planning. You will have keyword planner, and so once you get your Google ad account set up just go under tools and settings and planning and then keyword planner. How do we fry your keywords in just a few steps jot down? Okay, so once you are actually in – and this is kind of a walk through – I actually don't want to go through this.
I don't need to go through. It takes it to god, yes, go back, I'm stupid leave anyway, once you set the Google account and you get your tools and settings and then you go on through the keyword planner. You come to this page, where it has discover new keywords or get search, volume and forecasts, and some filters you're down here. What we're going to want to do is you want to want to click on, discover new keywords and for this example, I want to I'm just going to do like keyword, research, right, free keyword, tools, I'm going to do keyword, research, I'm looking for keyword tools, and I don't know where to go, we're going to pretend that's when I'm the content, I'm trying to think about making.
So, first of all, I want to change this from Japan. I want to get rid of that and I don't want it in Japanese and I don't want to Japan. I'm in Japan like I said so. That's why I comes up as a default. Let me take that off. I'm going to change this to English and not Japan or in the United States, and you can just type that in here. So this is like, if you're trying to target certain countries – and I usually do for english-speaking countries – you need to go in here and change.
It to whatever country or language that you're trying to target so I'm just going to put the United States of America and save it key words at and Sal. You can start with new word keywords that you type in here or you can start with a website. So let me just add a few key words now with the website. That's like, if you do comput, if you know who your competitors are right, if you know what their website is, then what you can do is you can put the website in here and then it will show you key words that they use, which is good.
When you do competition research going to a website that can help you out a lot, but we are just going to go with they're saying we don't know a competition with this, so we're just going to start with some keywords, and so I am going to use. I'm going to use keywords, I'm just going to type in here keywords and you need to put. I think you need to separate it by comma and keyword tools, and maybe you just need to hit enter.
This look for a free keyword tool and let's look for keyword, research, because that's what my article is going to be about all right, keyword, research, yeah, so just type it in and then hit enter and automatically for any new keywords that you want to bring up. Alright, so, and then, once you do that all you have to do now is hit, get results so instantly States, English and the results to come up soon.
Okay, so here that there they have come up. So if I was going to do a article about keyword research, I would you know getting free tools, use keyword, research, but coming here didn't the plan. I don't know what kind of article I want to make. What we're going to want to do is look up. Look at this column here, the average monthly searches this competition – that's competition for Google eggs. This ad impressions is top of page that stuff matters if you're making a Google ad, but for just for making content it doesn't matter.
We just want to look at like the average monthly searches, because we want to say what is being searched the most and that's what we're going to want to use in our title for making our content and keywords that we're going to want to use we're. Making. Our content so, for example, on this one, if you look under here keywords, let me make this bigger all right, so it looks like they all have about the same amount right keywords: right: 10k to 100k, a month keywords everywhere: a 10k to 100k Google Keyword, planner 10K.
200K keyword, planner, 10k, 100k. What's that youtuber suggests 10k and 100k. I don't know what uber suggests has anything to do with keyword, research and I'm pretty sure, there's a way that you can filter, filter, stuff, that's not related out with the older, and I knew how to do it. But with this new and I'm not quite sure, so I'm just going to ignore it for now and I'm just going to look at here's some keyword, ideas that Google gives you kW finder at Google Keyword tool: that's 1k, the 10k.
So if you, you can scroll down through here and look at these, but the main ones are these ones on top these 10k 100k – and you can tell what comes up Google Keyword, planner right keywords everywhere – is an application you suggest so anyway for the content. I want to make using this example. I would put keyword research using the Google using Google's keyword planner because keyword, planner, keyword, planner accurate, and so that's exactly how I made the article in doing this.
It's that simple. We could try another one. Let's go in here. Let's try let's say I want to I'm making content. Let's say on, I don't know chef and I want to make content about cooking French food right. So, let's, let's change this just get rid of all these cooking French food. Okay. So what would we put in this case if I think about cooking okay, so we're talking about like cooking cuisine, French food, French meal, French recipe, cooking cuisine, French food, French meal? First recipe, click on the make French I'm going to make French food on my website.
That's good enough now, let's get results to see what comes up this'll just take a sec for it to come up and then it'll be done. I just want to show you. This is really easy to do now. Look at this French for toast 100k to a million recipes with chicken breasts 100k 2 million recipe for a cookies 100k to man, recipe for pork, tenderloin 100k for a million, ah sweet v-day, maybe 100 cakes a million.
My French isn't that! Well, sorry, slow cooker recipes hundred k, 2 million beeps honey, k, 2 million. These all have a hundred and K a memo down to a black black stone griddle. So I could use these ideas. Ok, French, for toast recipes with chicken breast. So I could make a you know an article titled. You know how recipe for because, like with for for recipe for making whatever cookies or a French recipe for making chicken breast – or you know French recipe for making cookies or something like that French recipe for making pork tenderloin or how to make a recipe to make French recipe for making cookies the French way or something any of those keywords that I want to use, and I would throw in some of these.
You know that that'll search for the most there, because that's what's people's looking for and that's what we want so my example made been stupid or but anyway, that's how you do it. It's very simple. Let me get out of here. Let me actually close it out. Make myself bigger, because that is the end of this article, truly easy. I know that was short, simple and sweet, but that's exactly how you do it if you read the article all the way to the end, I really appreciate it.
Thank you very much. If you do subscribe, don't forget to hit the bell down below so you'll be notified whenever another article comes out – and you guys have a good morning afternoon evening, wherever you happen to be stay safe out there under this we're in 2020. Now and this we are dealing with this epidemic, this pandemic, with coronavirus in 2020. So I hope you all stay safe, do what you need to do and I will catch you in my next article.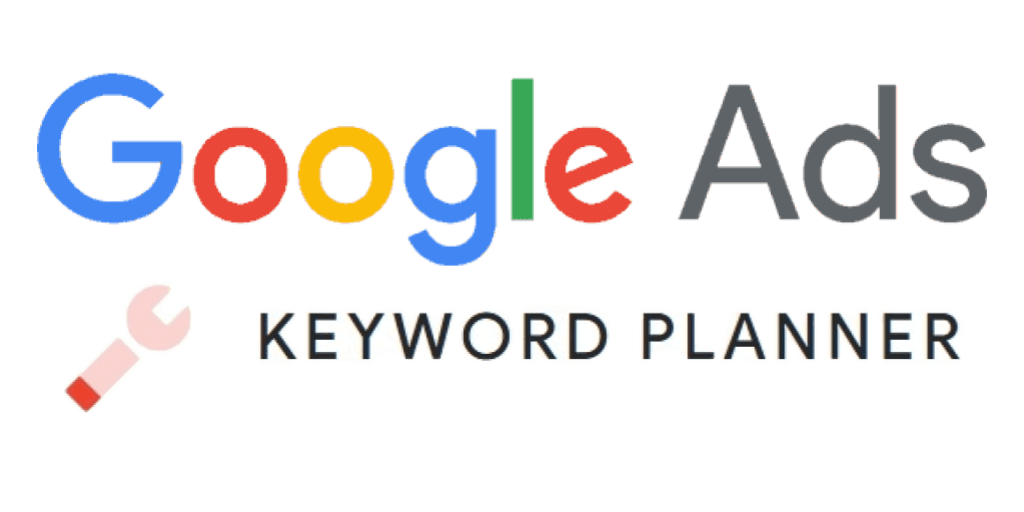 ---