My name is Tyler Kelley, I'm the co-founder and chief strategist. At slam agency. We are a full-service boutique digital marketing agency, really designed to help you captivate, motivate and inspire people to action through advertising and I'm really excited because today I'm going to introduce you to another one of my favorite books when it comes to copywriting storytelling, developing a message.
So last week we talked about the importance of understanding the sales process as a marketing professional. In order to level up your marketing expertise, you really have to understand sales why people buy? What motivates people drives people to action? If you can understand this, then you can really level up your marketing game now, if you're a marketing director, that's just always done marketing, then maybe you haven't had a chance to get out in the field.
This is obviously the best place to start to understand how your sales organization operates the challenges that they face. You know what are those conversations that they're having with people in real life. You really should absorb these types of things. That way, you understand, you know number one where your sales team is coming from and number two. What are the types of messages? What are the types of responses that help people get just a little bit further along in that buying cycle without understanding the literal, nuts and bolts of your organization's sales process, then it's going to be really hard to market.
You know no longer are we in a day and age where marketing can be here and sales can be here. We really have to bring these two together break down these silos. Bring these two together, align them so that marketing and sales are both operating. You know with similar KPIs with the same end goals, mind working as a unit and that's how we can get more done, and so you know when it comes to understanding sales as a marketing professional.
The first way to do that is to just you know, get on the ground with your people and just absorb in the same way that you know in in branding. We would absorb the the attitudes interest, opinions of the brand, the voice of the brand, and we would we would work that out through a branding guidelines. In the same way, you should really absorb all that there is to absorb when it comes to sales. Now the second best way to kind of get this into your way of thinking as a marketing professional is to read copywriting books, okay copywriters, the best copywriters, the the copywriters, the legends of years years past.
These are the people that understood human behavior understood how to get people to buy. Now. What I really like about copywriting books is that they can bind. You know all of these important elements: the cycle and user psychology, buyer psychology, a thorough understanding of the sales process and then putting those things together, how to craft a message that drives results, and so really the best copywriting books put all of these things together and You're able to get all of this knowledge in one book: okay, otherwise you're reading books on psychology on why people buy you're learning about the sales process, reading books on on on just sales process and buying cycle, and these types of things.
And then you know messaging and storytelling, and but the best copywriting books are going to combine those three elements, and so last week I introduced my one of my favorites scientific advertising this week, I'm going to introduce another favorite. This one is building a story brand by Donald Miller, New York Times bestseller. This guy runs an agency at a Nashville. Tennessee has has had some pretty high-profile clients over the years, but I think now he's primarily focused on driving this methodology into the marketplace.
Helping agencies helping businesses kind of get up to par when it comes to story brand and the story brand framework. Now, in this book he talks about how companies waste an enormous amount of money for to really two reasons. Number one is that they just felt a focus on what matters to buyers right and what matters to buyers. What really when it comes down to it. The reason people buy is because they're either looking to survive or thrive, they're looking for a transformation they're.
Looking for your product or service to take them from their pain point to success and in reality you know, we waste a lot of money because we don't get to the point and we don't tell users, tell our buyers potential prospects. What's in it for them, and specifically, what's in it for them, it's like what's that result, what is that, after effect after you've utilized my product or service, the second way that, as a company you can waste, a lot of money is just being confusing.
You know, we've heard this: Barry Schwartz talks about analysis, paralysis and this whole idea that the more confusing your offer is, the more likely it is that you're just going to run people off. I mean you have to keep things simple, and the beauty of a storytelling framework is that it allows you to keep things simple and really that's what this book is all about. It gives you a framework that you can use, and by framework I mean like it's a fill-in-the-blank framework that, if you just take it step by step, you're guaranteed to not be so confusing in your offer or in your pitch and you're, really going to focus on The things that matter to buyers, which is surviving thriving that personal transformation taking them from that pain.
Point to that success. That's that's what a framework allows you to do now in previous episodes. We've we've dug into frameworks, and we've introduced several different types of options when it comes to frameworks and Donald will tell you himself that you know he didn't invent this. This his framework is based off of the narrative framework. The narrative storytelling method, which has been with us four thousand beings for of years, and what he's done is he's just taking this put it into.
You know this book in a way that you, as a business owner as a marketing professional, can understand and utilize and put into practice right away. So I want to give you some highlights and, and in the in the show notes we will definitely, you know, have a link to this book so that you can purchase it and we're available. Should you have any questions like on this practice, this this framework methodology? Okay, so building a story brand.
So when we think about the framework itself, the story brand framework, it's really quite simple: here's how Donald puts it a character has a problem meets a guide who gives them a plan, calls them to action and that action either results in failure or success. It's it's. The sb7 there's seven steps to it. It's super simple. The way I like to think about it is number one you have to identify you have to in any sort of marketing or advertising.
You have to allow your prospect, your target market to self identifying. Okay. So when I say self identify that means that, if you're developing a radio commercial, if you're developing an online article, if you're, writing website copy right there front and center, your character has to identify themselves and the best way to do. That is by identifying themselves with the problem and so, for instance, if you're a marketing director who is struggling with trying to make sense of digital marketing and how best to utilize digital for your goals this year.
If you can say yes to that, and that's the first thing that I lead with – and you say yes to that – then you've identified yourself as a potential customer for what we're offering in that case and so really a character who has a problem. These first two steps is that self identification. It's a question that you can ask this person this this persona, this customer avatar of yours, this customer segment.
It's a question that you can ask them that they say yes to so, for instance, if you run a barber shop, it could be as simple, as is your hair a little too long. Are you looking forward to getting a haircut if you can say yes to that, then boom the story has begun. What's next meets a guide? Now, here's the thing a lot of times when we think of storytelling, especially as marketing professionals. We think that we're the subject of the story and that's actually not true.
We are not the hero of the story, you know every good story, you know that hero is on a journey and for us our hero is the customer, so the customer is the hero. Whatever it is that you're selling your customers, the hero, not your brand okay, where does the brand come in? Where do you come in? You come in as the guide you're the guide. That's going to take them from that pain point whatever problem, it is that you identified you're going to take them from that before state, as Ryan Deiss likes to say that before state and then you're going to give them a plan that says: okay, you do this! You do this, you do this and you're going to achieve the success that you're looking for you're, going to have this transformation you're going to survive you're going to thrive.
If you do these things, that's a guide who gives them a plan once you've done those two steps, then it's you got a call to action. If you don't ask you don't receive so, let's call this person to action. Okay. How do you do that? Maybe in a radio commercial, what might you say you might say dial this number visit WWE you got to call them to action. You got to say do this: if you do this, you'll receive this.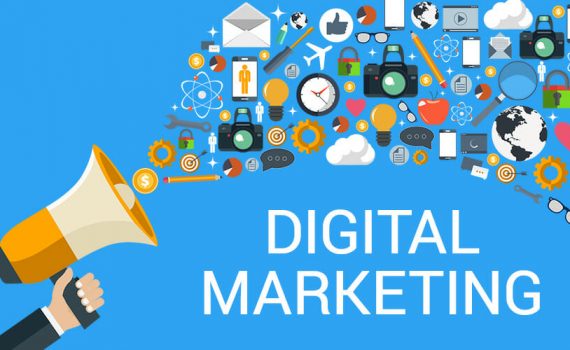 If you don't, you won't and that's the final. The final step. It's because this call to action if they don't take it, you have to you, have to kind of point them back to where they are and say: listen if you don't visit WWE, so you see calm, then you're going to be exactly where you were yesterday. You're still going to have this confusion, this pain point it's going to be with you, but if you visit WWE solution, comm and sign up and follow through with the steps and take action on that plan, then you're going to have this success that you're going to Survive you're going to thrive, you're, going to see transformation for your brand as an individual you're going to realize success and that's the key.
A character who has a problem meets a guide who gives them a plan that cause them to action. Hinting at that failure that you're avoiding reminding them of that and then pointing them to success. That is how, in seven simple steps, this book Donald Miller says that you can. You can clarify your message so that customers will listen. Okay, so, like I said we're going to leave a copy of this or I'm sorry we're going to leave a link to this in the show notes for today's show and read this – I mean these.
This is great storytelling this. This is the type of book that will help. You grow your business. If you are an entrepreneur, if your startup founder, if you're a foundation director like it doesn't matter, storytelling, is key. We have been telling stories for thousands of years as human beings and storytelling. It's really, you know at the end of the day, it's copywriting and Donald is an amazing copywriter.
So when I think of copywriting books that can level up your marketing game, this is one of them. Okay, so check it out. Thank you for tuning in. If you enjoyed today's show or if you've read this book, let me know in the comments I'd be be excited to hear you know, who's already read this and what you got out of it. If you read it make sure to tell me what you got out of it and if you haven't read it but you're going to order it.
Let me know that too, because I want to. I want to follow up with you and figure out. You know what were some of your takeaways from this book at the back of the book is a lot of really actionable practical things that you can do with your website and so there's a lot here. There's a lot here for marketing professionals and for business owners. So so I highly recommend it again: building a story brand by Donald Miller.
Now, if this is your first time tuning in be sure to subscribe rate and review, we do this every single week you can get marketing agency, insights, best practice and ideas to help your business grow, and you know if you've been tuning in for a while. Do me a favor and share this with a friend tell somebody about it, especially somebody that is in the marketing profession, because we do this for marketing professionals to help.
You kind of you know, increase your knowledge so that you can increase your revenue, increase your salary whatever that may be. So, thank you for tuning in I'll, see you next week, thanks for reading, if you like, what you saw subscribe then hit that Bell. You'll be the first to be notified when new content goes live. After that you can read more articles or slam agents. We picked something we think you'll love,
---